Southern Ecuador's Azuay Province is one of the most important and richest tourist areas in the country. Its capital, Cuenca — proclaimed a World Heritage Site by UNESCO — is a charming Andean city characterized by its red-tile roofs and narrow streets in which time seems to have stood still. The beauty and quality of life of this small city, crossed by rivers and surrounded by stunning natural sites, have made it a place visited by thousands of tourists every year, including hundreds of foreigners (not to mention its community of retired American expatriates).
However, Azuay Province is also an important center of beautiful and high-quality handicrafts. Its people have maintained these important technical and cultural traditions, handed down from generation to generation. A long list is formed by handicrafts like fine filigree jewelry, woven straw hats; artistic cast iron, copper and bronze works; meticulously crafted pieces of pottery and ceramics (especially dishes), carving, cabinetmaking, woodworking, wonderful fabrics (cloths, belts, raincoats and blouses); pieces of porcelain, china and earthenware; embossed leather, stained glass, chandlery, stone works, etc. – but these are just a few of the leading handicrafts in the province.
As a traveler, you can get to know Azuay through the painstakingly created and patient work of its people. This is another way to construct a "mental map" of this Ecuadorian province, which is so culturally rich and diverse. Here we provide a brief tour of the three most important handicrafts in this Ecuadorian province.
The city of Cuenca
Ecuador's third largest city (behind Guayaquil and Quito), Cuenca is one of the nation's premiere handicraft centers. On the streets of its historic district, it's common to find all kinds of workshops where artwork is produced and sold. Cuenca is also a good place to buy the famous "Panama Hat" (though actually these straw hats originated right here in Ecuador). In the Azuayan capital, these beautiful sombreros are sold at reasonable prices in franchise stores located in various shops throughout the city.
Another famous type of handicrafts in Cuenca is ceramics, especially housewares like dinnerware. Indeed, the precious, colorful and resistant character of plates and dishes has become a trademark of these goods in Azuay.
The origin of this craft was with the first pre-Columbian cultures that inhabited the region. Eventually, the work was perfected thanks to the fusion of indigenous and Spanish techniques – ones such as hand modeling, the use of lathes, the "huactana" technique, baking and varnishing, as these methods were used and developed over time in complex and laborious processes.
One of the most important artists of the city, and one who is also recognized internationally, is Eduardo Vega. Through his work, this muralist and designer has contributed to public spaces in Ecuador and elsewhere in Latin America. In his gallery-workshop he creates and displays public art, decorative items and utilitarian pieces of high quality and great beauty.
Notwithstanding all of this, the city not only produces ceramics such as kitchenware and home decoration; Cuenca is also involved in industrial production through the production of ceramic roof tiles, pavers and coatings.
In addition, the city is a source of embroidery. This work on different garments — some of them with gold and silver works — is unique for its beauty and quality. But perhaps one of the most elaborate and interesting branch of handicrafts here is the forging of ornamental and utilitarian objects. The most unique and complex shapes adorn lamps, railings, candlesticks, tables and chairs that on exhibited and sold in this city's streets. Basketry, woodcarving and pottery also stand out for their beauty in Cuenca.
The village of Chordeleg
The town of Chordeleg, located approximately 40 km (24 miles) from Cuenca, was an indigenous settlement before Spanish colonization, while today it is a picturesque Andean village with cobblestone streets and traditional houses. Its central plaza and small park remain as meeting places for local people and as attractions for visitors who come there to buy candy, crafts, hats, clay figures, embroidered goods, souvenirs, ice cream and more.
But if anything stands out about this Azuayan village, it's the work of its jewelry craftspeople. In the center of Chordeleg (whose name means "golden stream") are more than 100 jewelry shops. Walking along its streets and stopping in front of the windows and displays of these small shops, you will discovering creativity, fine art and especially the talent of Azuay jewelers.
Although craftspeople here also do a great deal of work in pottery, straw weaving and metals, jewelry is undoubtedly the handicrafts star in Chordeleg, a village surrounded by beautiful landscapes and also declared a World Heritage Site by UNESCO, in 2000. Selling at moderate prices (especially when compared to the big cities), you can find fine work and unique designs that artisans have created for rings, earrings, chains, bracelets and other pieces in yellow gold, white gold and silver. Jewelers also use precious stones such as emeralds, diamonds, opals, topazes, pearls, aquamarines and others in jewelry that has gained worldwide fame, especially since some of these were used in the Miss Universe pageant held in Ecuador in 2004.
(An important detail: For the peace of mind of those who buy these pieces, the City of Chordeleg has an office that provides a seal of guarantee for jewelry produced there. This means that the owner of any store selling these items must confirm that they have used 14k or 18k gold or 92.5% or 97.5% silver.)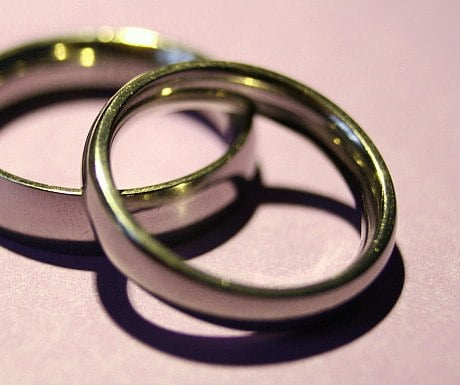 After appreciating (and perhaps purchasing) some gem in this town, you can use the trip to visit one of the most beautiful areas in the province: Tres Lagunas ("Three Lakes"). Located 25 km (15 miles) from Chordeleg, water flowing down from the top of a mountain cascades from one of these three large lakes to the next. As these waters are said to have healing properties, they have been used for this purpose since ancient times by the indigenous peoples who have inhabited the area. Also, wildlife such as rabbits, deer, skunks, Highland wolves, weasels can be found here, in addition to bird species such as American kestrels, Saw gulls, hummingbirds and swallows.
The town of Gualaceo
More than half of the population of the town of Gualaceo (52%, to be exact), works in the manufacture and sale of footwear. This Andean village, which retains its colonial architectural elements, has a beautiful historic district that is filled with markets, parks, squares, riverbanks and even an ancient aqueduct.
Undoubtedly, though, Gualaceo is best known for its shoe production. Using increasingly modern production processes, the artisans of this village follow international tendencies and set fashion trends within the country. Formal footwear, athletic shoes and footgear of all kinds are on display in a hundred stores throughout Gualaceo, a village known for its rich folklore.
In addition to this handicraft, Gualaceo has another point of attraction: Ecuagenera. Though not a handicrafts producer per se, unique and exotic "works of art" are produced here by Ecuador's largest orchid laboratory. Each day sees the production of more than 300 different orchids, plants that are distinguished by the complexity and beauty of their flowers. This laboratory/nursery also conducts guided tours of its facilities and demonstrates the process of cultivating these fascinating plants.
Around the town there are additional important tourist sites, including protected natural reserve areas such as Collay and Aguarongo, the San Francisco Waterfall, the Santa Barbara River; and the town of San Juan, with its colonial architecture and baroque-style houses.
Alfonso Tandazo is President and CEO at Surtrek Tour Operator.
If you would like to be a guest blogger on A Luxury Travel Blog in order to raise your profile, please contact us.