5 amazing experiences in the African wild
Madikwe Game Reserve is one of
South Africa
's most renowned private game reserves. It boasts 75,000 hectares of unspoilt malaria-free wilderness devoid of tourist vehicles at every turn, stunning landscapes, and bushes and plains full of wild animals. Here you can see Africa's Big Five (African lion, African elephant, Cape buffalo, African leopard, and rhinoceros) as well as the critically-endangered African wild dog, cheetahs, the most stunning birds and hundreds of other creatures.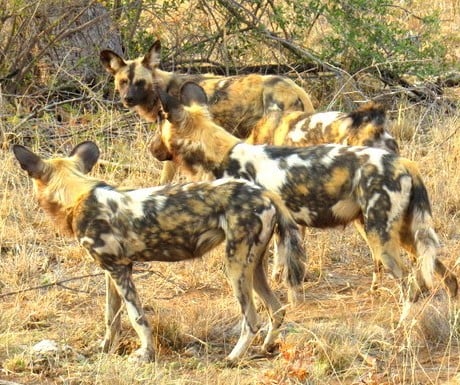 Jaci's award-winning lodges consist of two
luxury safari
lodges in Madikwe Game Reserve – Jaci's Safari Lodge and Jaci's Tree Lodge. These lodges offer a wide range of amazing experiences that are not offered by most other safari lodges in South Africa. Apart from the twice daily game drives, sundowners on safari, bush walks, boma dinners and bush spa treatments, they also provide the following unique experiences:
Sleep in a tree house
Jaci's Tree Lodge boasts 8 wonderfully secluded luxury tree houses built on stilts suspended high among the trees. Connected by wooden walkways, they blend into the canopy of the surrounding foliage and overlook the Marico River, where animals come to quench their thirst. The tree houses are made from a combination of wood and canvas and are decorated in vibrant colours. Each room includes beds, a bathtub, a private balcony and a private outdoor shower from which you can enjoy the views. If you don't get to stay in the tree house, you can always relax in the tree hide. It hovers over a very active waterhole and has a comfortable bed on which you can lie back and enjoy the view…and perhaps catch a siesta.
Sleep under the stars
When you look up at the stars in a place where the air is clean and there are few artificial lights, the stars shine with an additional clarity that one will probably never experience in the murky skies of the cities that most of us inhabit. The newly built Starbed Suites are the perfect form of glamping. You get to sleep under the stars but are still surrounded by luxury. The Starbeds are perched atop the massive suites, and are accessed from the outdoor deck, offering complete privacy and superb views – above and below.
All the requisite facilities are available in the glamorous suite – a lounge, a stunning bathroom with double washbasins and a huge bathtub, indoor and outdoor showers, and a wide deck overlooking the Marico River. There is also an indoor bed, should the night air turn chilly or the rain begin to fall.
Go on a photographic safari with a professional photographer 
Jaci's has secured the services of acclaimed wildlife and nature photographer, Andrew Aveley, as their resident photographic professional. He will take guests on the lodge's specialised photographic vehicle which is equipped with Gimpro game viewer mounts and specialised DSLR equipment for taking professional-level wildlife photos. Guests will be taught everything from the basic operations of the equipment to aperture, ISO, composition, as well as editing the photos. When Andrew is not at the lodge, the lodge's in-house photographic guide will take guests out on photographic safaris. Guests are supplied with SD cards containing all the images that they took on their photographic safari.
Photograph animals from an underwater hide
If you want to get even more intimate with the wildlife, then you have to experience The Terrapin Hide, a submerged photographic hide. Opened just over a year ago, it lies in the middle of a deep waterhole and is accessible via an underwater tunnel. Enthusiastic photographers can capture priceless images of animals from the centre of the waterhole without them being aware of your presence.
Experience a family safari
Observing the wide-eyed wonder of your children seeing animals in the wild for the first time is a family experience that's hard to beat. Jaci's is one of the most child-friendly safari lodges in South Africa. Over 5-year olds can accompany the adults on the normal game drives and those under 5 are taken on their own shorter "jungle" drives. They are made to feel special, taught bush skills and taken on bush activity walks. They also have a playroom and swimming pools at their disposal. The swing bridge that they will walk on as they go to game drives and return from them will make them feel like true adventurers. The motto at Jaci's is that children are celebrated here – not just tolerated.
Which one of the above would you like to experience? Let me know in the comments below.
Did you enjoy this article?
Receive similar content direct to your inbox.