There are many things to think about before heading off on holiday and let's face it, your airport parking is pretty low down on the list. However neglecting it could end up costing you time, money and hassle. Read the tips below and booking your airport parking will end up hassle free and could even help you claw back some of that precious holiday budget.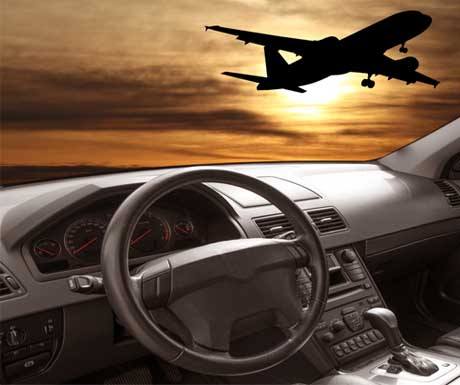 1. Book early
Take advantage of the best deals! Many people leave it till the last minute and end up paying for it. Airport parking prices can vary between products and months. Try to book as early as possible as prices tend to increase as the car parks get booked up. If you're booking quite a few months in advance then make sure your booking is cancel-able in case of any unforeseen circumstances.
2. Choose the product that suits your needs
Everyone's needs are different and it's vital you choose the correct product in order to have a stress-free experience.
Park & Ride – best for low prices
After parking your car you would be transferred to the airport in a shuttle bus. Obviously these car parks are a little further from the airport terminals but can help you to save a lot of money.
Meet & Greet – best for convenience
With a meet and greet service you would be met at the terminal by a fully insured chauffeur from the car park who often help you unload your luggage before driving your car to the secure car park. On your return they would meet you again outside the terminal with your car ready for your trip back home. These services cost slightly more than park and ride but are an ideal for those with young families, heavy luggage, business travellers, individuals with mobility issues or those just looking to treat themselves.
Onsite – best for being closest to the airport
Onsite parking is usually run by the airport itself and can be the most expensive option. The advantage comes through the convenience of your car being close to your terminal.
3. Check your car is safe
Make sure that the car park you book has the "park mark" accreditation. This shows that the car park has been independently inspected and meets all security specifications. All comparison sites will show the car park has the award by placing the park mark logo next to the product. Nobody wants to come home to an unpleasant surprise!
4. Check the transfer time
If you've opted for a park and ride product make sure you check the estimated transfer time to the airport terminal. Anything up to 20 mins should be ok but just be aware if it's anything longer as this will need to be factored into travel time. Don't make the mistake of leaving too little time and potentially missing your flight. It's worth noting that some On-site parking products also run a transfer service to the terminal, this is only likely at larger airports but it's always a good idea to check.
David Brown is Managing Director of SkyParkSecure.
If you would like to be a guest blogger on A Luxury Travel Blog in order to raise your profile, please contact us.