Burma's rainy season (or 'green season', as we prefer to call it) is often treated as a time to avoid, but there are plenty of reasons to consider off-peak travel to Southeast Asia.
In Burma, the green season runs from May until October, and conditions can vary quite considerably depending on where and when you choose to travel. Whilst some areas can be very wet – and even inaccessible – during these months, there are many places where the rain will have very little impact on your travel arrangements, and can even improve them.
1. It's quieter
Burma is already much quieter in terms of tourism than any other country in Southeast Asia – but during the green season it's practically deserted. If being part of the tourist throng isn't your cup of tea, travel to Burma outside of peak season: you'll find yourself wandering amongst the magnificent temples of Bagan or drifting across Inle Lake without another soul in sight.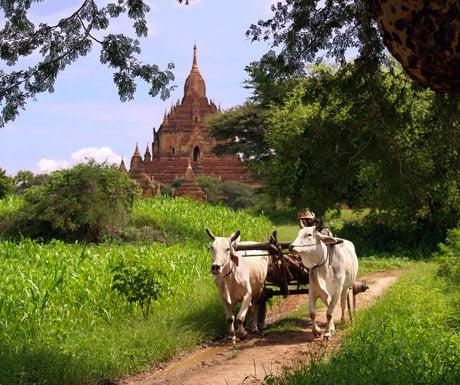 2. You'll meet more people
It's no cliché – Burma really is one of the friendliest countries in the world. The tourism industry is in its infancy here, and people are still excited to meet and chat to foreigners. Travel during the green season, when there are few other travellers, and you'll have more chances to interact with the locals – whether you end up being drawn into a hand-signal conversation or helping a group of novice monks practise their English.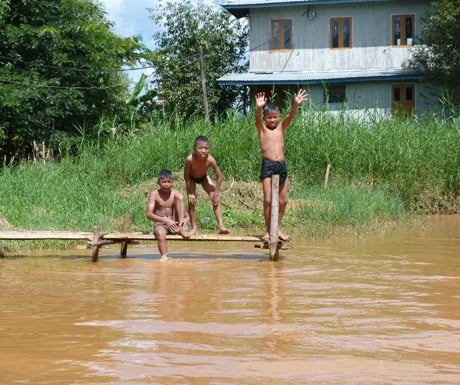 3. It's cheaper
Every country is cheaper if you travel off-peak, but Burma is one place where the season makes a really significant difference to the price of your holiday. Accommodation can be up to a third cheaper, and it's a great time to look for deals on flights and tour packages – so you can effectively get five stars for the price of four!
4. It's beautiful
There's a reason we call it 'green': all that rain means that during the wet season Burma's otherwise parched and dusty landscapes are lush, verdant and beautiful.
5. Boating gets better
While some parts of Burma can become inaccessible during the rainy season due to flooding and poor road conditions, others become accessible for the first time all year. For travellers going by boat, the green season is the time to head deep into Burma's remote regions – heading up waterways that aren't navigable in drier weather.
If you're a committed beach-goer intent on perfecting your tan, I'll never persuade you to travel in the green season. But if you'd like to explore Burma with fewer crowds, lower prices, and more magnificent scenery than at any other time of year – don't let a bit of rain put you off!
Alastair Donnelly is Director at InsideAsia Tours.
If you would like to be a guest blogger on A Luxury Travel Blog in order to raise your profile, please contact us.