The six week countdown to Christmas has begun and the UK is beginning to buzz with festive cheer. But despite the excitement of celebrating the holiday season with family and friends, the thought of crowds and queues when Christmas shopping can turn the best of us into a bit of a Scrooge.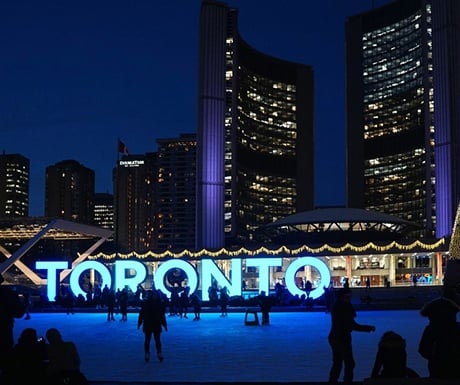 The solution? A relaxed and indulgent shopping break in the friendliest country in the world. Forget NYC – catch a flight across the pond to Canada! After the election results, the Canadian visa website crashed with a rush of applications, and we can see why. Quieter than Fifth Avenue but with shopping options just as luxurious, political stability, polite Canadians and some spectacular winter scenery, there doesn't seem to be a more attractive place to holiday. Canada is, for us, this year's top shopping destination.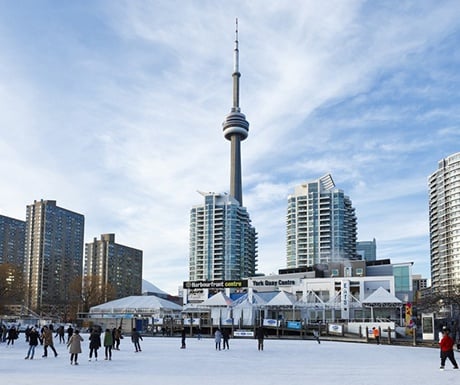 Try a trip to Toronto, Montreal or Vancouver to rival London or New York. Each city has its own luxurious district but all with different perks to help you choose which will suit you best.
High end retail therapy in Toronto
 Those after the fully immersive city experience should head to Toronto. This skyscraper city is host to a range of world-class restaurants, bars and nightlife whilst being incredibly multicultural. Importantly, Toronto is home to Mink Mile, a shopping strip often compared to Rodeo Drive. You'll find it in trendy Yorkville District, between Yonge Street and Avenue Road on Bloor Street. Start the day with a deliciously indulgent lobster benedict for brunch at La Société  (131 Bloor Street). While overlooking the street you can map out your route for the rest of the day – not that you will need to go far. Within an afternoon and a 100m stretch you could complete the body of your Christmas shopping by popping into the likes Chanel, Dolce & Gabbana, or Burberry.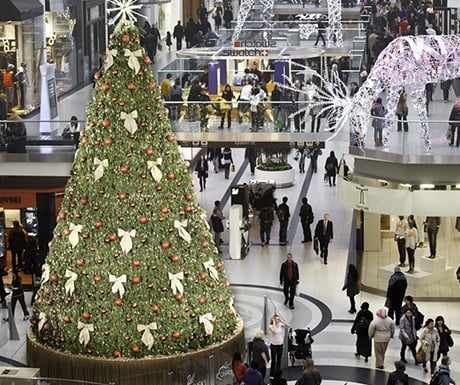 Walk about 50m down the road and you will find Holt Renfew, and Holt Renfew Men after another 50m. This department store stocks a range of top clothing brands as well an overflowing selection of perfumes, make-up and jewels – the perfect stocking fillers. Here we would suggest a moment of pampering with a hand massage which is available in store. When you are ready to finish indulging your wardrobe head over to Kasa Moto (115 Yorkville Avenue) to feast on an impeccable Japanese dinner to end your day of shopping.
Vancouver's luxury brands and unique boutiques
If you are after a more scenic trip, where you can feel the fresh Canadian air as well as sort out your Christmas concerns, we would recommend Toronto's West Coast Cousin, Vancouver.  Built on the water's edge, Vancouver offers a luxury cityscape and heady hideouts. Such a setting does not come at the expense of serious shopping. Vancouver has a vibrant shopping scene, which offers both international luxury brands as well as unique boutiques.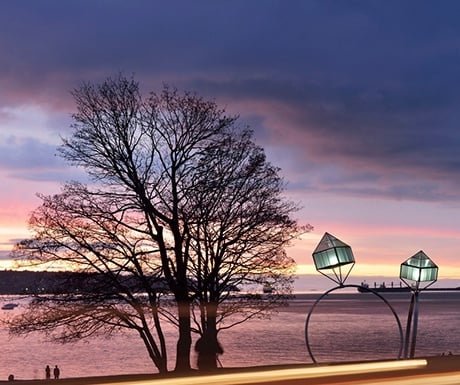 When you want to complete your high-end haul, head straight to Alberni Street in Downtown Vancouver. Here you will find the likes of Tiffany & Co., Prada, Rolex and Hermès. With Market by Jean-Georges at the Shangri-La Hotel  just down the road, you will not need to stray too far from this shopping hub. As with Toronto, a Holt Renfew is never far, here being a ten minute walk away on Dunsmuir Street. If you need a helping hand for that hard-to-buy-for gift, head up to the personal shopping suite for advice.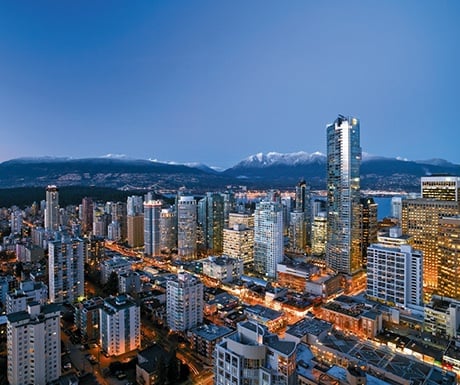 Hop to the shops in Montreal
If you are after a white Christmas then pick Montreal, particularly those of you who speak French or see practicing your French as an added bonus of your trip. Montreal's French heritage becomes apparent when entering the Golden Square Mile, in the heart of Downtown. The Square Mile is home to top brands, big brands and the more boutique-style shops.
The area around Rue Sainte-Catherine, down from Rue Aylmer, is where you will find a selection of top stores including Henry Birks & Sons and the shopping mall, Les Cours Mont Royal. The true gem however is the Ogilvy Department Store, home to the most luxurious brands and boutiques, an in-house Scottish bagpiper who annouces midday and all the Christmas gifts you will need. Once finished for the day, celebrate the French ancestry of the Quebec region with a visit to Maison Boulud  at The Ritz Carlton, Montreal, which is just a six minute walk from Ogilvy.
The shopping options available in Canada suit all types, from high-end retail therapy to the more quirky and unique boutiques. There is the opportunity to enhance your shopping trip by trying out a winter activity in the beautiful Canadian scenery, from outdoor ice rinks in city squares to a day on the slopes at Grouse Mountain overlooking Vancouver. Don't forget to spend time in the fantastic Christmas markets in Toronto, Vancouver and Montreal. Here you can drink in the Christmas cheer and pick up some small gifts or decorations before returning home.
Kathryn Munro is Managing Director at Canadian Affair.
If you would like to be a guest blogger on A Luxury Travel Blog in order to raise your profile, please contact us.