Idaho is an unworldly, exciting state filled with natural wonders, not just potatoes and farming grounds. The area is a fantastic spot for a luxurious outdoor vacation, and conveniently neighbors several popular states and cities. Travel with caution, as Idaho can be beautifully desolate in areas, requiring a several mile drive before reaching bathrooms, stores or lodging.
Craters of the Moon
In contrast of Idaho's largely lush landscape lies Craters of the Moon in the more desert-like south central portion of the state. This enormous, 1,100 mile monument was formed years ago by volcanic activity. It's a strange destination, looking like something out of a movie or of another plant. Trees are scarce and everything look charred.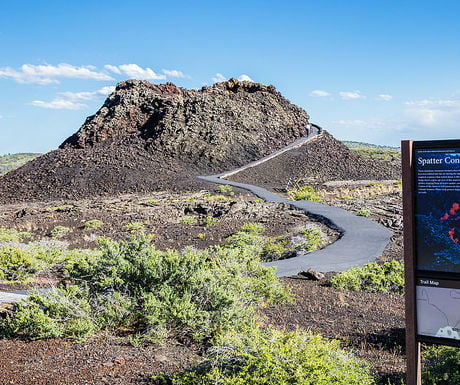 While unusual, Craters of the Moon is host to spectacular and interesting hikes. With a free cave permit from the visitor's center, you can delve into lava tubes and caves. Use caution, as the caves can be slick, cold and icy year-round. It's predicted the park's landscape will continually change; lava still flows beneath the grounds today.
Hot Springs
Hot springs, or geothermal heated pools of water, are a popular attractions, especially in more mountainous regions. The water often contains minerals and is thought to be beneficial and healing. Resorts are built around larger springs, like McCall's Burgdorf Resort.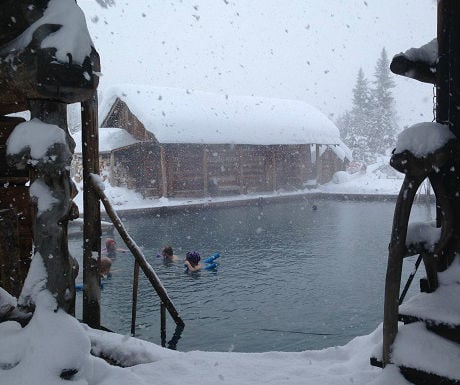 It's best to stay on the beaten path rather than venturing to find your own personal soaking tub; temperatures and the make up of each pool can be different, and harmful. However, visiting an official spring location is a relaxing spa experience, yet with views of the mountains.
Hell's Canyon
Towering rock walls enclose Snake River near the borders of Idaho and Oregon. Hell's Canyon makes up the lower portions of Seven Devil's Mountains, named after a Native American's vision many years ago. The green and brown rock faces remind me of Hawaii. Probably one of the greatest things about North America's deepest river gorge is that it can be explored by car, so everyone can enjoy it. While there are many hikes and water adventures, the scenic highway is a relaxing way to enjoy the natural wonder of Hell's Canyon.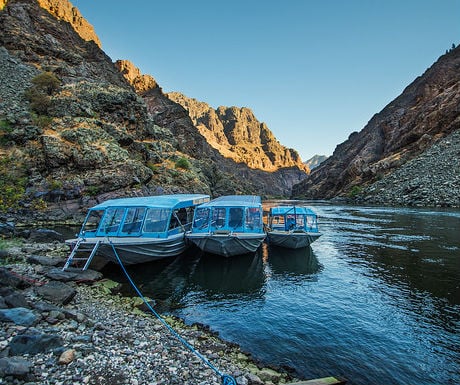 Sun Valley
Sun Valley is a uniquely cozy resort town that is predominately known for skiing. If you decide to go during the winter, Bald and Dollar mountains offer a range of slopes for beginners and the experienced. Sleigh rides, cross country skiing and ice skating are popular as well. The town is filled with restaurants and coffee shops with warm fireplaces when you decide to take a break. Summer is surprisingly lively as well, with horseback riding, biking and fishing taking the place of snow activities.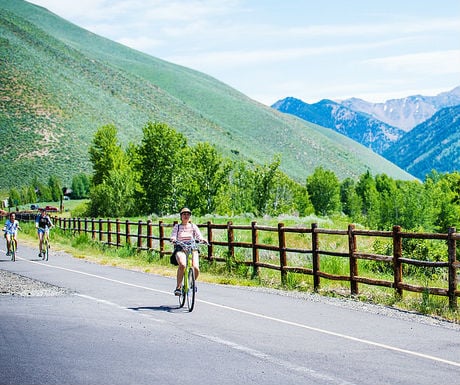 St. Anthony Sand Dunes
Only in Idaho can you travel an hour or so in a different direction and feel as if you are in another country. Sand dunes in St. Anthony tower as high as 400 feet and allure off-roading vehicle enthusiasts from all over the world.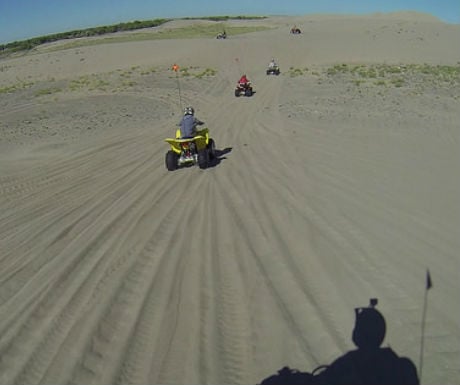 It's a fascinating location with views that will convince you that you are exploring the middle-east. Wildlife is abundant in this area, with more wintering elk wandering across the dunes than any other location in the US.
Bear Lake
Bordering Utah and Idaho, Bear lake has been nicknamed "The Caribbean of the Rockies" because of its aqua blue water. The limestone in the water causes a reflection that gives the water its beautiful appearance. The lake offers the usual activities of most water attractions; skiing, boating, fishing and swimming. However, sailing and or a simple drive around the circling road would be my top picks as they are the best way to take in the colors and surroundings.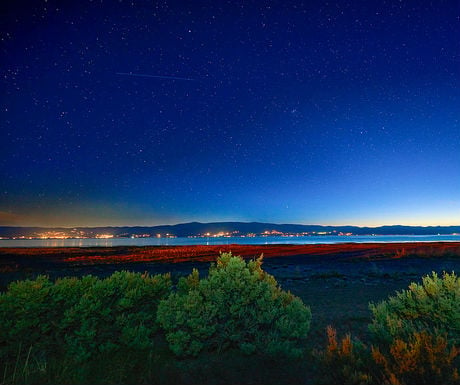 Shoshone Falls
Idaho's landscape has no shortage of breathtaking waterfalls. Shoshone falls is located off of the Snake River in the City of Twin Falls and towers 212 feet above the water below. Its massive drop has earned it the nickname "The Niagara of the West". Recreation areas have been set up near the scenic overlook and offers playgrounds and picnic areas. The rest area was a welcomed relief after our six hour drive to the area; we eventually drove nearly 7,000 miles around the entire state the week we were there.