By
Craig Burkinshaw
on Dec 08, 2016 in
Accommodation
,
Africa
,
Argentina
,
Asia
,
Attractions
,
Canada
,
Food and Drink
,
Going Out
,
India
,
Morocco
,
North America
,
Rail Travel
,
Regions
,
Road Travel
,
South America
,
Speciality Travel
,
Travel Miscellany
,
Zimbabwe
Much of the joy of travel stems from experiencing something new, stumbling upon the unexpected and seeing a place in a new light. While seeing iconic sites is all part of your journey, the best memories often come from trying things that are out of the ordinary.
Here, we've listed five experiences that you may not have heard of, but will make for some excellent stories to tell long after your trip is over. Zoom around Jasper National Park in the sidecar of a Harley Davidson motorcycle, stay with a local family in Agra, or enjoy a safari by train in Zimbabwe's Hwange National Park.
Morocco: take an artisan tour of Fez
Weaving through the narrow alleys, dark tunnels and cobbled streets of Fez's medieval souqs, you pass countless shops selling anything from silk scarves and leather bags to Arabian-style lamps and mounds of spices. Behind the shops' façades, workshops reveal dyers, tanners, coppersmiths and potters hard at work on their crafts, still using traditional techniques passed down through generations.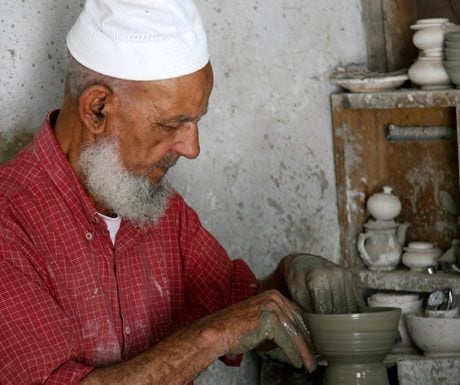 With a guide leading the way, you can take a tour of this living museum to learn more about the time, effort and skill that goes into creating the goods you barter for. You can see the process of turning raw cactus silk or sheep's wool into brightly dyed clothing, hear the metallic ringing as coppersmiths hammer sheets of metal into saucepans, and take in the distinct smell of newly tanned leather as it's cut, sewn and transformed into bags and shoes.
The artisans are often happy to show off their handicrafts and talk to you about their work, with your guide acting as translator if needed. During the tour, you also have the chance to share mint tea with a local artisan's family, who welcome you into their home and tell you more about their way of life.
Canada: explore Jasper National Park in a Harley Davidson sidecar
For an adventurous and personal way of exploring Jasper National Park, don a leather jacket, helmet and goggles, and jump into the sidecar of a Harley Davidson motorcycle. The sidecars fit up to two people, and you head out with a local guide (an experienced motorcyclist) for one, two or three hours – the routes depend on the length of your trip and the kind of scenery you want to ride through.
Take in views over the Athabasca Valley, ride along the cliff side overlooking Medicine Lake, twist and turn your way up Mount Edith Cavell towards the base of Angel Glacier, or travel to the remote Miette Hot Springs and take a dip in the refreshing water.
As you glide along, you pass snow-covered mountain peaks, mirror-like lakes fringed with evergreen forests, and waterfalls tumbling into deep-cut canyons. There's plenty of time to stop for photographs and to stretch your legs – look out for wildlife such as elk, deer and even bears.
The guides' local knowledge means they can lead you along quieter, lesser-known routes. Their passion for the area shines through as they tell you more about the park's key highlights.
Argentina: stay on a remote working estancia
Journeying south from Rio Gallegos, in the very bottom corner of Argentina, you follow a dirt road stretching through barren Patagonian desert, where the most obvious signs of life are the guanacos (akin to llamas), sheep and occasional condors. Eventually you arrive at Monte Dinero, an authentic working estancia where life goes on in the same way whether guests are there or not.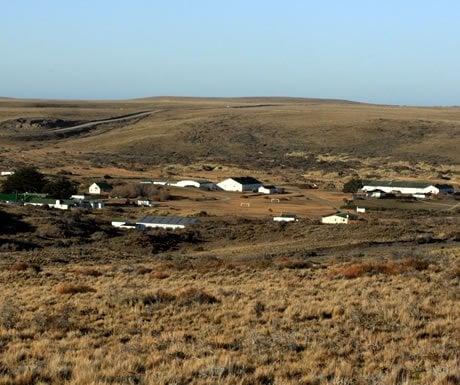 Far from the luxurious estancias found elsewhere in Argentina, this is a world where farming is done on the back of a motorbike rather than a horse, where the nearest hospital is for penguins and where operating the lighthouse is a serious business. Surrounded by nothing but open countryside, you're far removed from the modern world.
While the remote wilderness setting may not be for everyone, staying at Monte Dinero is an experience not forgotten in a hurry as you observe the farming practices and way of life of the Fenton family, who have owned and lived at the estancia for five generations. Some of the best merino wool in the world is produced by the estancia's 14,000 sheep, and you may get a chance to watch the huge task of shearing the flock or attend a wool auction.
The estancia's lodge offers six comfortable rooms, a communal reading room, pool table and bar, as well as a quincho (barbecue) area. In the evenings, you dine on delicious home-cooked Patagonian dishes – the lamb is a particular highlight.
The estancia is close to a colony of Magellanic penguins and the Cabo Vírgenes Lighthouse, both of which you can visit during your stay. You could also join a guided horse-riding trip or explore some of the walking trails that drizzle the landscape.
Zimbabwe: ride the Elephant Express in Hwange National Park
Running on the historic 'Cape Town to Cairo' railway line along the northeastern border of Hwange National Park, the Elephant Express allows you to experience a safari in a whole new light. The 22-passenger train is operated by Imvelo Safari Lodges and is an exciting, atmospheric way of getting to and from their properties in the southeast of the park – Camelthorn Lodge and Bomani Tented Lodge.
You board the single-carriage train at the remote Dete Station, a two hour drive from Victoria Falls, and disembark at Ngamo siding, just a 15 minute drive from the lodges. On board are cushioned seats and teak tables where you can relax with a drink or snack as the train chugs along on its two to three hour journey. The carriage's open sides mean you can enjoy uninterrupted views over the surrounding bushland, open plains and forest.
As the railway line forms the border of Hwange, you have the park on one side and unfenced private game reserves on the other, with animals roaming freely between them. Plenty of stops are made to view and take photographs of the game. A guide is on hand to tell you more about each species, which could include elephant, giraffe, antelope, zebra, buffalo and perhaps even a family of cheetah.
India: experience an Agra homestay
Best known as the home of the Taj Mahal, Agra is a busy modern city dotted with grand historic monuments that draw in thousands of visitors. To escape the crowds after a day of sightseeing, we suggest choosing a homestay over one of the city's larger hotels. Entering the doors of a welcoming family home, you're free to relax completely while having the opportunity to meet and mingle with a local family and like-minded guests.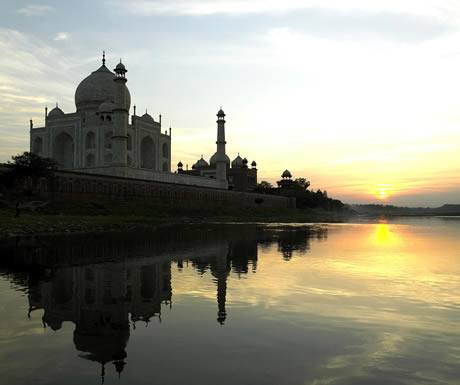 Homestays not only offer great value for money, but provide a far more personal and intimate experience, with most only featuring around eight rooms. Built and decorated in a local style with bright fabrics and tasteful trinkets, they're also more characterful than most hotels.
In Agra, we recommend The Coral Tree and The Coral Court, both of which are just a few minutes' walk from the Taj Mahal. They feel more like boutique guesthouses than the traditional homestays found elsewhere in India, and while interaction with the family is warmly received, you're not obliged to spend all your time with them and are treated as separate guests.
Rooms are spacious with en suite bathrooms and Wi-Fi access, while communal areas include gardens, verandas, small libraries and, at The Coral Court, a rooftop terrace. Home-cooked meals can be provided on request, and you can join a cooking class with the family if arranged in advance.
Craig Burkinshaw is Founder of Audley Travel.
If you would like to be a guest blogger on A Luxury Travel Blog in order to raise your profile, please contact us.