Are you looking for a little Christmas inspiration? Buying for her during the festive period can be a difficult task sometimes. Let us help take some of the guesswork out for you with these ten great suggestions that any lady who is regularly on the move will be sure to love. We have everything from luggage to laptop chargers, and a lot more besides!
Revel in romance with ROSARIA Rose by VienneMilano. This limited edition pair of thigh highs are adorned with roses that are sure to bring any outfit to life. Reveal your style and confidence with VienneMilano, a luxury hosiery brand dedicated to thigh high stockings. All VienneMilano products are made in Italy.
Peregrine tote travel bag from Peryton
Peryton is a new bespoke leather goods brand designed for women who appreciate artisanal craftsmanship, classic style and enduring beauty. It reflects the personal passion and creative vision of Gina Love, a New York City lawyer/photographer. In a departure from the world of commercialized luxury, Love eschews trends and seasonal obsolescence in favor of sourcing the best materials from around the world to create something exceptional. The result is the launch of a collection offering something as delightful as it is rare. The Peregrine tote retails at $3,220.
DART laptop charger from FINsix®
Dart, the world's smallest laptop charger from FINsix®, is four times more lightweight than any competitor in the market. Particularly for frequent travelers and those constantly on the go, Dart enables consumers to do away with their traditional bulky A/C charger and rely on one small, efficient means of charging your laptop. Dart also comes with a USB port, so you can simultaneously charge another device, like your phone or tablet. It is compatible with most major PC laptop manufacturers and its 100-240V support means it can be used anywhere. It also comes in five colours to match any style – blue, magenta, silver, orange and gunmetal – as well as with a one-year warranty.
Did you know that the coarse and absorbent texture of a terrycloth towel promotes frizz for your curly hair? Do you have wavy, curly or super curly hair that's prone to frizz? This anti-frizz travel towel from DevaCurl is the snuggliest of microfibre hair towels. Fresh out of the shower, simply scrunch wet curls upward with the DevaTowel to create frizz-free curl definition. It is easily stowable in a suitcase and helps prevent frizz, unlike your usual terrycloth.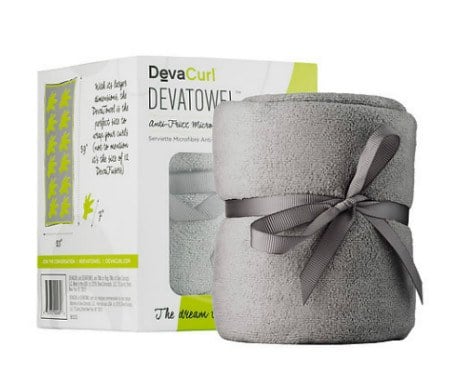 VIM & VIGR is a line of stylish compression wear including socks, sleeves and tights in a range of fabrics (cotton, nylon, wool and moisture-wick). Compression is useful for traveling and preventing swollen feet/ankles from long flights that can be uncomfortable but the beauty of the VIM & VIGR sock is that these chic designs will seamlessly blend in with your everyday attire, keeping you healthy and in style. The science behind compression is that it keeps your blood circulating, carrying oxygen throughout the body to more efficiently distribute and is known to prevent leg swelling and the onset of Deep Vein Thrombosis (DVT) and reduce leg achiness and fatigue.
Turisimo 20-inch carry-on from Gucci
Instantly recognizable by the double-G Gucci logo canvas, this masterfully crafted, leather-trimmed bag from Italy is the perfect gift for the discerning traveler. Four 360° wheels ensure easy maneuverability. The case measures 15″ x 20″ x 8″, has a detachable identification tag and key holder and a two-way top-zip closure with lock. Moving it around is easy thanks to the telescoping handle whilst the exterior padded pocket with zip closure is ideal for any items that require easy access.
Designer beachwear from Monorails & Satellites
Monorails & Satellites heralds a new type of beachwear brand, combining the functionality of a day-to-day wardrobe, with the aesthetics of designer favourites. Defined by its mix of luxury designer fabrics, beautiful prints and colour palettes the dresses reflect modern design, creating holiday staples that transcend the seasons.
If you are heading off for some Winter sun, be sure to take one of these gorgeous dresses from Monorails & Satellites. Made in the UK from luxury Italian fabrics, the unique collection of versatile cover-ups are the perfect mix of stylish design, made for the modern global traveller. Taking you effortlessly from day to night, these cover ups are perfection in resort wear luxury.
Aoud Parfum De Voyage from Roja Parfums
Aoud Parfum De Voyage from Roja Parfums contains three unisex atomiser perfumes, all adorned with a Swarovski crystal cap. The set contains Aoud 30ml, Amber Aoud 30ml and Musk Aoud 30ml. It's the perfect way to try Roja Parfums' Aoud Collection or the perfect gift for all Aoud users.
Ever get caught out with no charge on your phone? Well, here's the idea solution – the purse that charges your phone. What two items do you hardly ever go anywhere without? Your phone and your purse, of course! Never get caught out with a dead battery again with this ingenious solution. The Mighty Purse from HButler is a clutch-style purse has a built in rechargeable battery that's compatible with MicroUSB Smartphones and iPhones. And it looks pretty stylish at the same time…
Daya cashmere travel throw from Oyuna
The Daya from Oyuna is a versatile, lightweight, contrast edge throw that works in both the home and more adventurous environments. The supremely soft cashmere of Mongolia has protected nomads of the steppe for centuries. This piece was crafted using cashmere from those very same lands. The vibrant colours of this piece are achieved by using Swiss dyes on the cashmere fibre itself. This process results in a far richer finish than the more common method of dying only the finished item.