By
Christos Hajipapas
on Dec 15, 2016 in
Attractions
,
Cruises & Boat Travel
,
Europe
,
Food and Drink
,
Going Out
,
Greece
,
Leisure Travel
,
Regions
,
Speciality Travel
,
Travel Miscellany
,
Western Europe
The beautiful island of Kefalonia certainly makes for a cracking holiday, and it's got something for everyone. Adorned with sandy coves and beautiful limestone cliffs, beaches blessed with warm, shallow water for swimming in, and quaint little harbours for picture perfect moments, this Ionian island is great for every type of traveller. Whether you're planning a honeymoon or a family getaway, there's so much to do. Here are the 5 luxury highlights you can't miss!
1. Go sailing on the south coast
The surrounding waters of Kefalonia are fantastic for sailing. Along the south coast from Agia Pelagia to Skala is a great area for diving and dolphin spotting too. Be sure to visit Vathi and Frikes on the legendary island of Ithaca, and if you don't fancy a chartered yacht, you could book an exciting excursion on a glass bottom boat. Glass bottom boats are a fun sailing alternative which appeals to the whole family – get a chance to view the sea bed, spot an array of sea life (including dolphins), and get some amazing photography opportunities.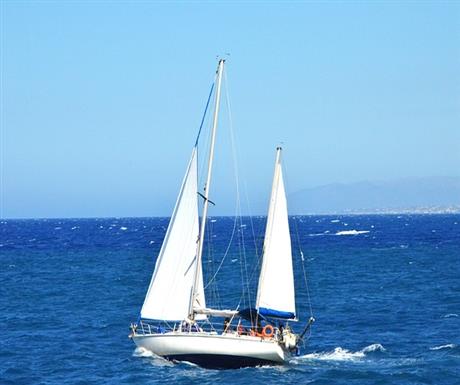 2. Take a wine tour in Argostoli
For the ultimate in Kefalonian highlife, don't miss a private wine tour of the vineyards and wineries of Argostoli. Get an insight into the path taken by Kefalonia's Robola grape from vineyard to bottle. Learn all about the different wine variations and take in the different aromas and flavours of some of the island's signature tipples. The perfect holiday treat for wine connoisseurs and foodies who want to learn more about Greece's noblest grape!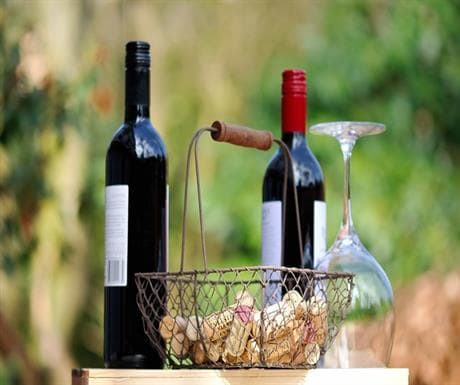 3. Explore stunning Fiscardo
Known as "the St. Tropez of Greece", the village of Fiscardo is one of the most picturesque destinations on the island. Once a booming fishing town, it's now a glamorous coastal resort and a magnet for A-listers every single year. A playground for the rich and famous, this pretty village is the epitome of luxury in Kefalonia! Yachting is a popular activity here and you'll find the finest bars, cafes and taverns lined up along the seafront – the best place to come for authentic island cuisine and great nightlife.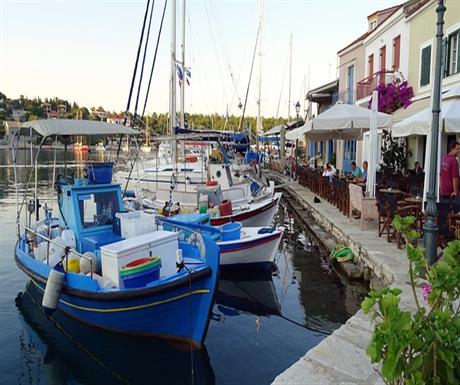 4. Gondola ride on Melissani Lake
For an unforgettable, magical experience, hop on a gondola and explore the beautiful Melissani Lake and Melissani Cave. Located 2km northwest of Sami, the beautiful cavern is a unique geological phenomenon, discovered by John Petrochilos in 1951. Boat trips run from May to October every year. The lake provides a romantic setting for couples, or an awe-inspiring place for families with children.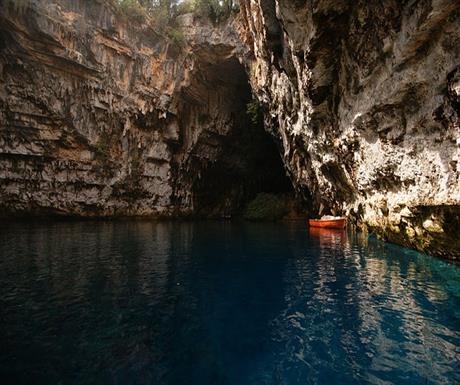 5. Visit Agia Efimia
The traditional fishing village of Agia Efimia is a great little place to go if you want luxury of the undiscovered kind. To avoid the big crowds of popular resort villages such as Fiscardo, head to Agia Efimia instead, an area that is centred on a small, pretty harbour with a traditional atmosphere and local feel. Eat, drink and sleep authentic and enjoy peaceful strolls along the coast. The beaches here also boast crystal clear waters and shallow pools to bathe in – perfect for sun seekers and those who love to kick back in paradise.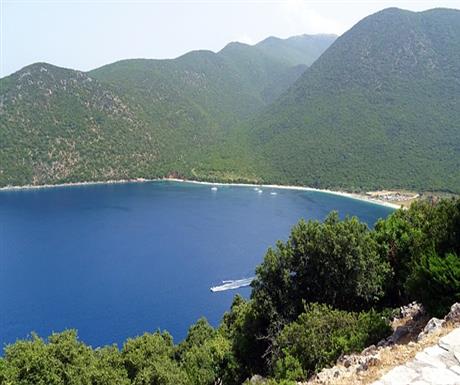 Christos Hajipapas is Head of Business Development & Strategy at Cyplon Holidays.
If you would like to be a guest blogger on A Luxury Travel Blog in order to raise your profile, please contact us.