Breath-taking turquoise lagoons, towering lush mountains, sumptuous food and a rich local culture make the islands of French Polynesia the perfect tropical paradise. Here are 10 of our favourite experiences:
Enjoy the luxurious lagoons
Life revolves around the spectacular lagoons that encircle the many islands that make up The Society Islands. The best resorts are positioned to allow you to make the most of this natural gem. You can marvel at the unparalleled turquoise colour, swim in the crystal clear warm water, snorkel or scuba dive amongst a rainbow of tropical fish, meet sting rays and reef sharks, jump in a kayak and paddle between beaches and motus (small islands) or try your hand at stand up paddle boarding on the calm water.
Stay in an overwater bungalow
Your Polynesian experience is not complete without staying in your own sumptuous private bungalow floating above the azure lagoon waters below. Give in to temptation and splash out on an overwater bungalow on the stunning Bora Bora lagoon – the views across to Mount Otemanu are out of this world! Each bungalow has its own glass panel in the floor to allow you to watch the beautiful tropical fish swimming beneath you and allow the turquoise water to reflect up into your room. Taking a morning swim straight in to the lagoon from your own private balcony is certainly the best way to start the day too!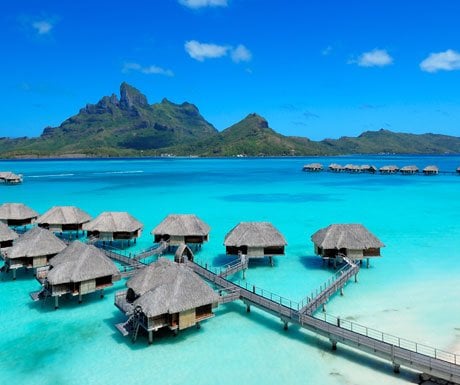 Eat Tahitian
Dining in French Polynesia is a real treat. Much like the variety of Tahitian, French and English languages you'll hear used interchangeably, Tahitian food is equally varied and cosmopolitan. Fresh fish, locally grown pineapple and the famous Tahitian vanilla feature in many dishes. The local speciality, poisson cru, is a wonderfully refreshing dish for all fish lovers that consists of raw tuna marinated in lime juice and mixed with a delicious blend of diced vegetables and coconut – delicious. In resorts like the St Regis Bora Bora, you can even get your meal delivered directly to your private deck – breakfast with a view of Mount Otemanu is a great way to start the day!
Swim with the locals
The warm waters around French Polynesia are teeming with marine life, so it's the perfect place to get up close and personal with some incredible wildlife. As well as the beautiful fish, rays and turtles you'll find in the lagoons, dolphins can also usually be found off the coast of Moorea and local marine biologist, Dr Poole, runs excellent dolphin watching tours throughout the year. Humpback whales also start arriving in the deeper water around early July to breed and rear their young. There are various whale-watching operators who can get you out to see these beautiful whales swimming, feeding and breaching. If conditions are right and you've got some luck on your side, you might even have the chance to snorkel in the water along side these ocean giants! The best time of year for the whales is between early July and late October.
Take a sunset cruise
Sunrise and sunset are magical times on the lagoon and sailing around the Bora Bora lagoon as the sun goes down behind Mount Otemanu, pina colada in hand, is the perfect way to round off another day in your tropical paradise!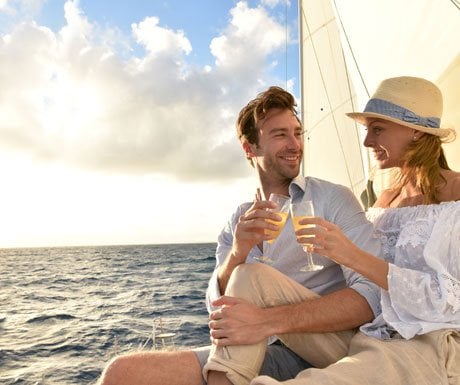 Head to the hills
The dramatic mountains that tower above each of the Society Islands are well worth exploring, either on foot or by 4WD. Climb the high jagged peaks of the lush mountains of Moorea where you can take in incredible views of the lagoons and reefs below, or head off the beaten track to Huahine or Raiatea to discover beautiful waterfalls, hidden ancient temples and historical sites. You can even stop off at some pineapple or vanilla plantations and sample some of the produce!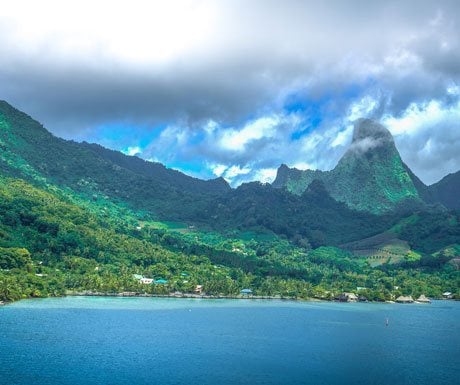 Book a table for two
Feeling romantic? One of the most memorable dining experiences you can have is to enjoy your own private candlelit dinner for two with your feet in the sand on your own secluded spot on the pristine beach. Alternatively, sail to a private mini motu (island) in the lagoon for a Robinson Crusoe experience whilst enjoying a Polynesian picnic with a difference.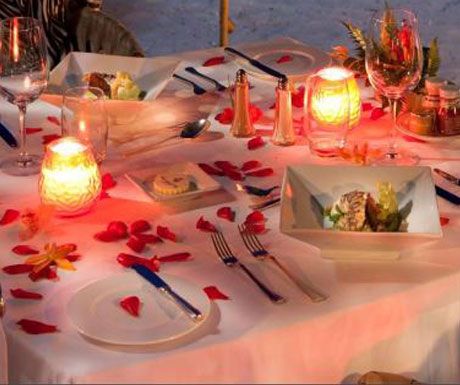 Surf the big waves (or just watch!)
Tahiti is famous for its surfing, particularly the big wave surfing off the coast of Tahiti Iti which tempts brave surfers to take on the challenge of Teahupoo ('heavy wave') and hosts the Billabong Pro Tahiti surf competition each August. However, non-surfers can enjoy watching the reef break from a safe distance before heading off to explore the rest of the island.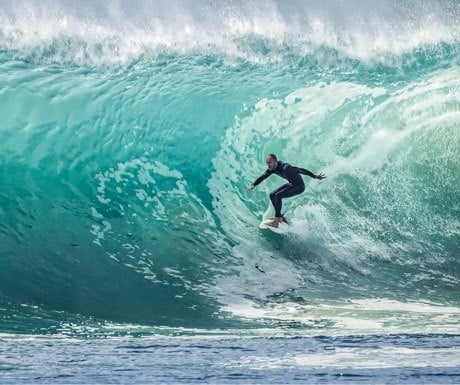 Find a black pearl
Tahitian black pearls are beautiful cultured pearls known for their variety of colours and can be found across the Society and Tuamoto Islands. Visiting a pearl shop is a great way to learn about how the pearls are cultured and harvested, before choosing your own striking addition to your jewellery collection. Or, if you're feeling a little more hands on, you can also visit a pearl farm and even dive to choose your own oyster and keep the pearl!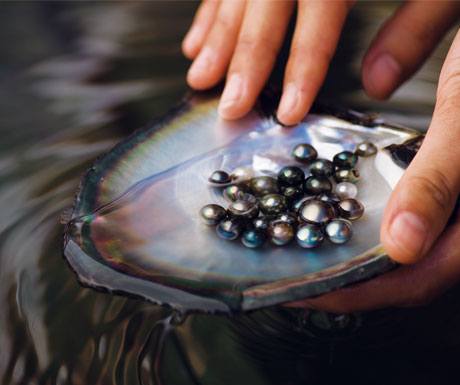 Relax!
With so much to do, don't forget that one of the simplest and most enjoyable pleasures on a stay on the islands is to while away a few hours lazing in a hammock strung between two shady palm trees on the white sandy beach, listening to the gentle lapping of the lagoon. Bliss!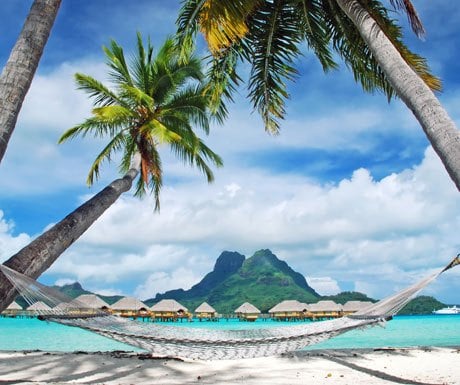 Diana Cherry is Director of Operations at Oxford Private Travel.
If you would like to be a guest blogger on A Luxury Travel Blog in order to raise your profile, please contact us.