Brussels is a stunning city from all points of view. If you want to see a part of Europe that you are not going to forget, you need to come to Brussels. Even if the city is packed with historic and cultural vestiges, there is something else that will make you stay here pleasant, especially if you are a foodie. Why is that? There are numerous places in Brussels where you can learn about food and where you can try different dishes, some of them extremely pleasant and surprising. To avoid losing time while searching for the best places of this kind, you may want to take a look at the following list, a must-see for every foodie that ends up visiting Brussels.
1. Learn how to make chocolates with the Belgium's chocolate maker Laurent Gerbaud
When you say Belgium, you also say fine and delicious chocolate. This country is famous for its exquisite chocolate assortments, so where else can you find out more about this appreciated dessert than in Brussels? So, if you are a chocolate fan, you need to visit Laurent Gerbaud Chocolatier in Brussels. Here, you will be able to indulge in a wide variety of chocolate types and recipes, trying some of them for the first time even. But, if you really want to enjoy a real incursion in the world of chocolate, do know that you can participate at a workshop organized here, where you can learn how to make chocolate. Still, do have in mind that the workshop is rather sought after, so booking your place is a great idea, to make sure that you won't miss this incredible experience. You will also be able to take home the chocolate you made, as a gift for your loved ones.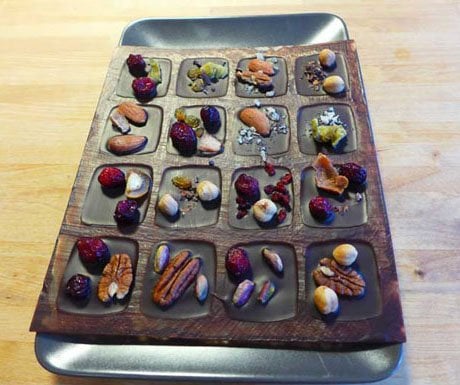 2. Discover the top notch Brussels beers at the Brussels Beer Project
Besides incredible chocolate, Brussels has something else that makes this region famous. Beer is something that attracts many foodies into the area, but not just any kind of beer. A group of innovative and enthusiastic beer fans started the Brussels Beer Project, producing unique beer assortments that can't be found anywhere else. Everything starting with the brewery, bottles, and distribution of the beer was accomplished through crowdfunding. It all started in 2013 and, today, the makers of the project are proud to distribute beer outside Belgium as well, in 20 countries. But, of course, this beer can also be tasted here, as the Brussels Beer Project supplies 150 restaurants and bars around Belgium. Even if you didn't contribute with funds to this project, you can still enjoy this one-a-kind-beer, if you visit the brewery located in Brussels. It is will definitely something you will remember for years to come, because such beer can be found only here. They have seasonal beers ans luxury ones like the one made in cognac barrels.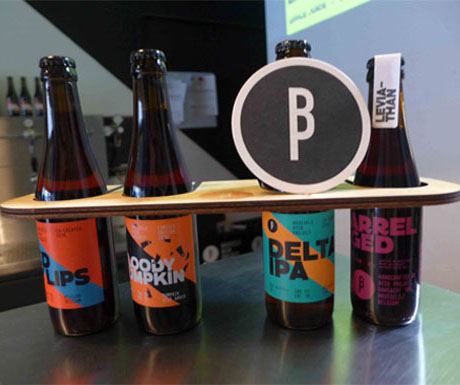 3. Gramm fusion food at the highest level
Great food doesn't have to be served in sophisticated dishes. With only a few ingredients, is picked right so that their flavors complement each other, you can reach success in the food industry. In fact, one restaurant in Brussels marched on dishes with a very simple appearance, only a few ingredients merging on a plate, while providing an unforgettable taste and experience to its customers. Gramm is the restaurant we are talking about, a small and cozy place to eat, with a simple but modern décor. Once to come to eat here, your visual senses will not know what to think about the simple plate in front of you. Once you will take a bite, your taste buds will experience a burst of flavors, each matching perfectly the other, offering an experience like no other. It is no wonder that people want to come back here, charmed by a minimalist cuisine that uses outstanding ingredients, in surprising recipes.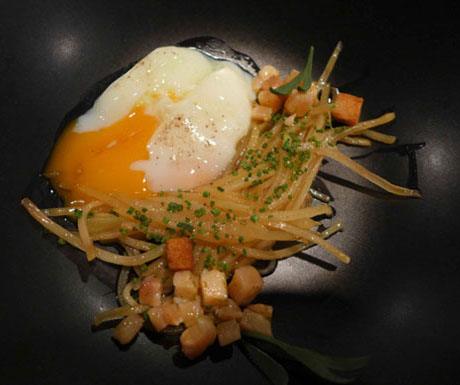 4. San Sablon, Belgium stared chef experience
If you want to have a surreal culinary experience, you need to visit the San Sablon restaurant in Brussels. Why San Sablon ? What makes this restaurant so special ? Well, first of all, it is the casual restaurant of famous 2-Michelin stars Belgian chef Sang-Hoon Degeimbre. Only by holding this piece of information you can tell that there is something outstanding about this restaurant. Fine cuisine will be served in a beautiful location, decorated in soft pastel colors, making you feel like serving your meal in a gorgeous spring garden. Perhaps the environment was designed to be as fresh as the dishes served here, all of them containing fresh and organic ingredients picked from the chef's own garden. So you see, everything is high end here and prepared with the best care for the delight of every foodie. Be prepared to have your senses amazed at this restaurant, where dishes are taken to another standard level.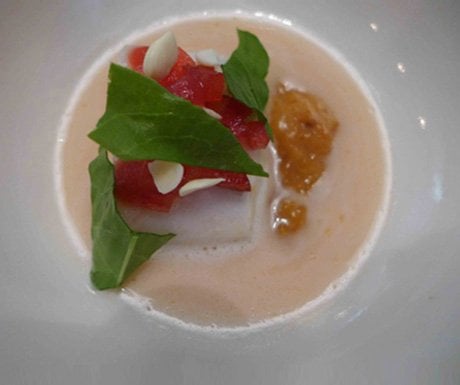 5. Bocconi, the fine Italian restaurant of Amigo Hotel by Rocco Forte
There is nothing like fine dining with dishes belonging to the Italian cuisine. There is something magical about those Mediterranean flavors, especially if they are served in excellent dishes. If you love Italian food and want to have a beautiful experience, visit the Bocconi restaurant, found at the Amigo Hotel. The décor of the restaurant will make you think of Italy with a Belgium touch, if you ever had the chance to visit it, and the flavors of the dishes will capture your attention even more. Seafood, fish, olive oil, assortments of sweet cheese, they are all part of the dishes that can be served here, together with many other ingredients specific for this cuisine.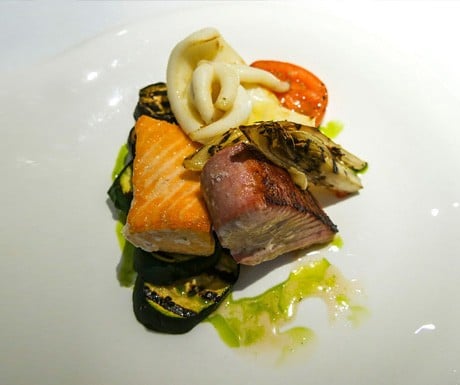 6. Posh and top notch gastronomic experience at Villa Emilly
There are places in Brussels that seem to be frozen in time, reminding visitors of the times where there was no technology, people gathering together in various places to socialize and keep up with the news. Villa Emilly reminds us of such times, its glamorous décor being more suited for the aristocrats and members of the high society back in the days. In such an exquisite environment, you would expect for the served dishes to be up to the standards. Well, they are, with a young high profile chef focusing on outstanding taste and quality here. So you can easily stop by and enjoy a top dinner, regardless what you deciding to serve from their diverse menu., of course you need to book for a table or ask the concierge of your hotel to book a table for you.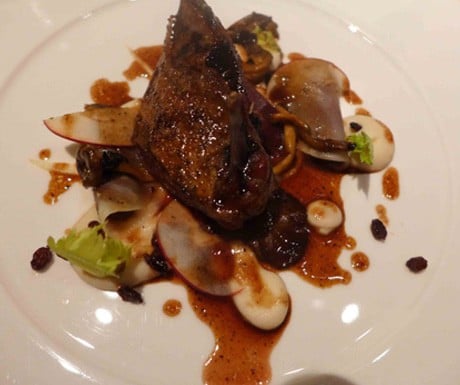 Olivier Templar-James is Chief Editor at Luxury Travelers Guide.
If you would like to be a guest blogger on A Luxury Travel Blog in order to raise your profile, please contact us.