Many people believe that private jets are exclusively for the pleasure of multi-billionaires, glamorous celebrities and esteemed royalty. This may have been true in the past, but flying privately is becoming increasingly popular among those simply looking to add an extra touch of luxury to their travels. There are numerous benefits that you just don't get when you fly with a standard airline and it can also be surprisingly cost effective. The vast majority of flyers don't consider it as an option when booking flights, but here are 5 reasons chartering a private jet could be right for you.
It's affordable
Yes, really! There's a common misconception that chartering your own plane is prohibitively expensive. In actual fact, it can often work out even cheaper than flying first or business class.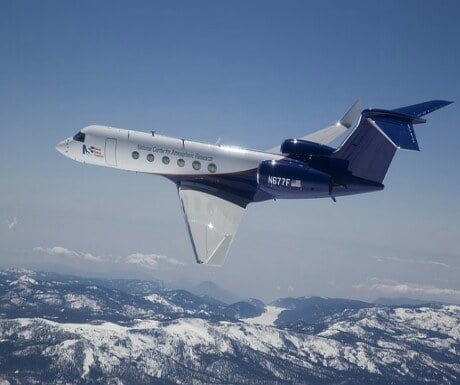 The price of a chartered flight depends on many factors such as the total duration and your intended destination, but you may just be surprised at how reasonable travelling in style can be. If you're flying with a small group then the cost per person will be lower than if travelling alone, so it's an excellent way to take the expense and hassle out of family or business flights.
It will save you time
One of the main reasons that people chose to fly privately is for the time saving aspect. This in turn makes it even more affordable, as after all, time is money. The whole process of catching a flight, which can often turn into an unpleasant ordeal, is drastically shortened. You create your own convenient schedule by chartering your flight for any time you wish, day or night. By flying into the airport closest to your destination, you'll avoid lengthy transfers and even bypass the annoyance of excessive security checks and baggage check in. Private jets will also often be able to go faster than commercial planes, so flight times can be significantly reduced, getting you to your destination quicker.
The VIP experience
The level of luxury available on a privately chartered flight is simply not obtainable when you fly with an airline. Everybody loves to be pampered from time to time so if you dream of getting the tailored VIP treatment that you deserve, then this could be the perfect choice. You're in complete charge and can do what you want, when you want – you're not on anybody else's schedule. If you're used to travelling in first or business class then you'll be accustomed to a certain quality of service, but flying privately takes this to another level. If you can dream it, then it can be made to happen.
The unparalleled privacy
The privacy that you're afforded on a chartered flight is completely unrivalled – you fly on your terms. If you dislike being in a confined environment with lots of other people, want to kick back and relax without being disturbed by other passengers or need to have a business meeting without the possibility of being overheard by interested ears then go right ahead. You're in your own space so you're free to behave as though it's your home or office.
To avoid busy airports
Forget about huge crowds of people at the checkin desk, long stressful waits in never ending queues and having to arrive hours and hours before your flight is due to take off. One of the real benefits of chartering a flight is the freedom of choice it opens up over where you fly in and out of.
Chartered flights can be arranged to virtually any airport in the world allowing you to take advantage of the smaller, more intimate airfields available. Rather than waiting around in lounges, you can often drive straight up and board the plane without any hanging around.
So if you're ready to upgrade your flying experience to the ultimate in luxury, chartering a private jet could just be right for you.
Gayle Anderson is Sales Director at Prestige Jets.
If you would like to be a guest blogger on A Luxury Travel Blog in order to raise your profile, please contact us.