Lima, Peru: a culinary journey with 10 delectable stops
Many people call Lima Peru the "Culinary Capital of Latin America," and there are plenty of reasons for such a title. In this Andean city, one finds a celebration of ancient techniques and avant-garde practices that seamlessly merge inside the local kitchens of Lima's highly diverse restaurants and bars. Successive migrations (African, Chinese, Italian, Japanese and others) have left their influences in Peruvian cuisine, which itself has a sophisticated and exquisite pre-Hispanic basis. Much can be said about the cuisine of this country, particularly in its capital city, but we believe that the best way to speak of it is through its flavors. Here is a list of 10 of some of the best restaurants in Lima. We invite you to visit them and enjoy a flavor-filled foodie tour.
1. AJI 555 Restaurant
According to customer comments on the TripAdvisor travel website, Aji 555 is one of the most distinguished 5-star class restaurants in Lima. Serving authentic Thai food, the Thai and Peruvian owners decided to establish an eating place situated near the Lima Fish Market, in the of Villa Maria del Triunfo district. Though Aji 555 has only eight tables, it offers more than 30 dishes that allow you to experience the most genuine flavors of Thailand, though each are prepared in large part with Peruvian ingredients. By offering all of this, in addition to its warm service, Aji 555 has become a noted and mouthwatering institution of Lima.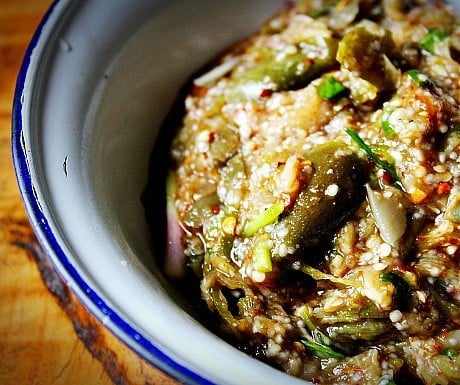 2. IK Restaurant
Enter a giant wood-paneled enclosure (or "jaba," as it's called in Peru), with a luxurious interior that's surrounded by plants and recycled elements of colonial-era houses, and you can enjoy some of the best in contemporary Peruvian food. This is the invitation offered to customers of the IK Restaurant. The menu of this family-run restaurant includes Peruvian dishes prepared using both traditional and avant-garde techniques. IK has three intimate rooms and a traditional clay oven, next to which is the orchard from which many products for the kitchen are selected.
3. Central Restaurant
Central Restaurant has been rated the fourth best restaurant in the world and the number one in Latin America by the British Restaurant magazine, based on surveys of international chefs, food critics and experts in gourmet cooking. The secret of this restaurant is its original and daring menu, as well as its celebration of diversity. Central Restaurant uses local products, but nothing that's common in Peruvian cooking; instead, it employs ingredients such as Paico milk, coral, retama petals, goat's milk, pollen, citrus leafs, and sticks of white cocoa. Perhaps this list of names doesn't mean much to you, but tasting them in avant-garde meat or fish dishes will undoubtedly be a unique experience. But remember, to get a table in this restaurant located in the capital city's elegant Miraflores district, you have to make a reservation at least 30 days in advance.
4. El Mar
If you are willing to get in line to taste the food prepared by the number one chef in Latin America, Gastón Acurio, then go to La Mar. It's guaranteed that the wait will be worth it from start to finish, as the menu changes daily according to what "the sea offers that day." This ensures El Mar's variety and – above all – its freshness. One of El Mar's star dishes is the "Fish of the Day," which includes all kinds of exotic specialties such as a pejerrey cebiche with tiger's milk, and clams prepared with Rocoto garlic.
5. Maido
As a fantastic fusion of Peruvian and Japanese food is served at this restaurant led by chef Macha Tsumura, people have begun to refer to it as the "Maido Experience." In Japanese, "Maido" means welcome, which is key to understanding the cozy and warm atmosphere. Recognized as the 7th best restaurant in Latin America and 44th in the world by the Pellegrino Guide, Maido's exotic dining menu is complemented by 15 fabulous menu tasting items – 13 of which are perfectly marinated. Crunchy chicken skin, ground sushi and paiche sanguchito (fish) are just some of the options. But don't take it from us: go and discover the "Maido experience" for yourself!
6. The Picantería
"Popular cuisine reaching the heights of elegance." This phrase could sum up what you can savor at La Picantería, a restaurant whose name comes from the old tradition of improvised restaurants in private homes, which were quite popular in early Lima. But this eatery, situated in a "popular" neighborhood, has nothing that's improvised. The habit of eating at long tables, sharing among customers and serving the catch of the day are features of this spot, but with order, elegance and of course guaranteed flavor. Guisos, picantes and seafood are on the menu, which is completed with the best traditional desserts.
7. Astrid y Gastón
After two years of absence, the celebrated Peruvian chef Gastón Acurio – who was part of the Peru's early "culinary revolution" – can now be found in the kitchen of a fantastic house of an old Lima hacienda called Casa Moreyra. Its menu includes specialties from all regions of Peru, including the Andes, the Altiplano, the Amazon, the Pacific, and even the desert. The dishes are cooked over a woodstove (and even on hot stones) before the very eyes of the customers, which is part of the culinary surprise of this famous restaurant.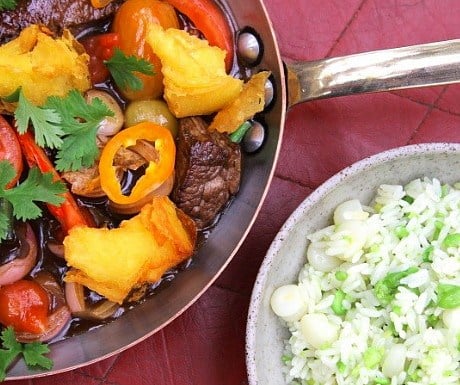 8. Chifa Titi
The experts at Eater.com rank Chifa Titi as one of Lima's essential restaurants, and they consider it one of the most original dining establishment in the growing scene of the Asian cuisine in the Peruvian capital. Upon entering Chifa Titi, the slogan could well be "A great leap forward, well beyond typical Chinese food." Founded in the 20th century by a Chinese immigrant family, and the winner of four SUMMUM awards (which ranks the top eating places in Peru), this restaurant's menu offers the perfect combination of techniques and traditions of Chinese ancestral cooking and a subtle adaptation to the local palate. Experts who have visited this restaurant insist that you should skip the typical Cantonese cuisine and try more daring dishes such as five-flavored prawns (spicy and with sweet and sour sauce) or broiler chicken with honey malt and Chinese spices – to name just a few. The restaurant is located in the modern San Isidro district.
9. La Lucha Sanguchería
Neither its name (roughly "The Sandwich Skirmish") nor what is served here has anything to do with fancy table clothes or "gourmet" food. This simple yet very successful diner serves up the best and most original Lima sandwiches, accompanied with delicious and varied natural juices and the best coffee. The idea behind all of this is to provide Peruvian Creole cuisine in a fast-food restaurant mode. The restaurant created by its young entrepreneurs is popular and is top-ranked by the travelers who use TripAdvisor. The restaurant's only drawback is that it accepts only cash.
10. Social Restaurant & Bar (Hilton Colón)
Passing through Lima and want a 5-star brunch? The perfect place is the Social Restaurant & Bar, within the Hilton Colón Hotel in the upscale Miraflores district. Every day there are full breakfast buffets; but if you want something truly special, go on Sunday for chicharrones, tamalitos, sautéed beef tenderloin and all kinds of Creole specialties – each prepared with a gourmet touch that adds to the breakfast buffet. A cart is wheeled around to your table to display the various dishes, and a beautiful terrace is there for you to enjoy the food. These are two features that are part of the charm of this place, where you can also have lunch and dinner, and listen to live music on Friday and Saturday nights.
Alfonso Tandazo is President and CEO at Surtrek Tour Operator.
If you would like to be a guest blogger on A Luxury Travel Blog in order to raise your profile, please contact us.
Did you enjoy this article?
Receive similar content direct to your inbox.