4 London apartments for your every need
Knowing where to stay in London can be rather daunting for the infrequent or first-time visitor. In order to help with your deliberations, we spoke to the team at
London Connection
to get some top tips about some of the best places to stay, depending on your particular needs. Whether you're in the capital for a show or to shop, or whether you're there for business or a busy day of sightseeing, here are four great apartments for four very different stays in the city.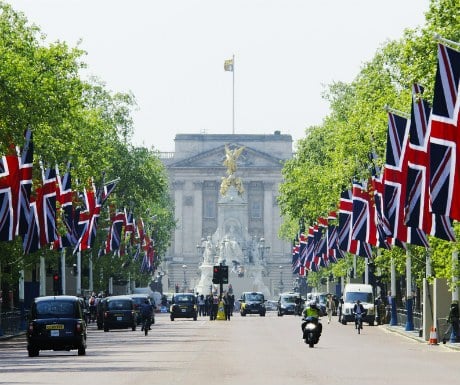 For the theatre
If you're heading to the West End, you'll want to be situated close to Leicester Square, Oxford Circus, Piccadilly and Covent Garden. Conveniently positioned at Coventry Street in Piccadilly is a modern, well-equipped 3-bedroom property that is particularly well positioned for Her Majesty's Theatre and the Theatre Royal, both of which are just a stone's throw away. Situated in the Haymarket area of Piccadilly, you could be watching Phantom of the Opera one evening and The Tempest the next!
For sightseeing
In London for the first time and want to see some of the key landmarks? Victoria and Westminster are well positioned for seeing some of the key sights, be it the museums to the west or easy access to the likes of Big Ben and Buckingham Palace, and with plenty of good restaurants in the vicinity also. In fact, this property on Palace Street is just across the road from the Royal Mews and Queen's Gallery, so Buckingham Palace is literally just around the corner.
For business travel
For business visits to the city, London Connection recommend you stay at 1-2 Villiers Street in Charing Cross which is well positioned for access to the City of London (from where you can also take the DLR to Canary Wharf), Tower Bridge and London Bridge – all active business districts of the city. Although not 'in the thick' of those locations, by basing yourself Charing Cross you'll be about as centrally situated in the city as you can be, and so readily available for wherever any corporate evening entertaining should take you.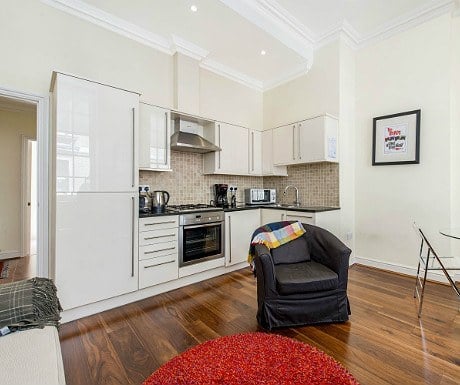 For shopping
Shopaholics will love London. Major High Street brands can be found on Oxford Street and at Marble Arch whilst, for more exclusive shopping, Mayfair and Piccadilly are great areas to be based. 2-46 Grosvenor Street in Mayfair offers the ideal base, with Oxford Street and Regent Street both being less than a 10 minute walk away. This luxuriously appointed apartment is also just a 3 minute walk from Fortnum and Mason.
Disclosure: This post is sponsored by London Connection.
Did you enjoy this article?
Receive similar content direct to your inbox.