Top 10 tips for an amazing Dubai holiday during Ramadan
The Muslim holy month of Ramadan begins towards the end of May this year and it's a fascinating and very special time to visit Dubai. While the observant will be fasting from dawn till dusk they will be feasting and in celebratory mood when night falls. Visitors are most welcome to join the fun. Dubai is cheaper and quieter during Ramadan than other months so it's an ideal time to visit this fast-paced city. There are some restrictions in place and a little preparation will ensure a memorable trip.
What to wear
Whilst Dubai is a tolerant and tourist-friendly place, it's still part of a Muslim country. If you want to show respect to your hosts then it's best to avoid showing too much flesh, and this applies during Ramadan more so than any other time of year. Short shorts should be avoided outside of your hotel or the beach and it's best for ladies to cover their shoulders.
It's fine to wear normal swimwear on the beach but cover up when in the streets or a mall.
Eating in public
Eating, drinking, smoking, and chewing gum are banned in public during daylight hours to show respect to those who are fasting. But don't worry, you won't go hungry! At beach hotels you will barely notice any difference and city hotels will almost always have a curtained off restaurant area serving food. Likewise, food courts in malls are mostly closed but will have a discreet area serving food and soft drinks.
The restrictions for eating and drinking 'in public' include in cars so that means in taxis too.   As such a high proportion of Dubai taxi drivers are Pakistani it's very likely your taxi driver will be fasting so out of respect you shouldn't drink or eat in front of them. It's a good idea to carry a small bottle of water and simply find a quiet corner or pop into a rest room for a sip when you feel thirsty.
Drinking alcohol
Before Ramadan 2016 it was strictly forbidden to sell alcohol anywhere before sunset. Last year, however, the government issued licences to a limited number of hotels which allowed them to serve booze during the usual hours. While this is no guarantee alcohol will be available in the day time this year – Ramadan rules change every year – it's likely that the move towards more relaxed rules will continue.
Dubai duty free is open as usual, 24 hours a day, during Ramadan which means, on arrival, you can buy a tipple to enjoy in the privacy your hotel room – this is also a good way to save a bit of money as alcohol is expensive in bars in Dubai.
Expect peace and quiet
Everything slows down during Ramadan. Much like a month-long siesta time, the pace of the city is slower, working hours are shorter and there are less tourists.
Shop till late
To make up for lower visitor numbers and a drop in business, Dubai's malls extend their opening hours into the wee hours. Again, rules vary from year to year but most shops are open till 1am with food and beverage outlets often open until 2 or 3am.
The malls get into the swing of Ramadan by holding special events in the evenings, usually with a charitable slant.
Quieter roads
Dubai's sometime terrible traffic is much more sedate during the holy month. A combination of different working hours, reduced school hours and less visitors means morning and evening rush hours are significantly less busy.
Pre-sunset driving
The hour before sunset is not a good time to be driving or taking a taxi ride. Muslims tired by a day with no food or water are rushing home to break their fast. Concentration is lacking and tempers are short so accidents are common. If you want to go anywhere around this time, it's wise to wait till the sun has gone down.
Shop around for hotel deals
With fewer visitors during Ramadan, hotels are very keen to get your business. Rates are lower than most other months and deals abound. Shop around via your travel agent, online agents and direct with hotels. Don't be afraid to contact hotels directly and ask what special Ramadan offers they have.
You may well find that you can afford to stay in a higher standard of hotel than you expected or that you are able to opt for a amazing suite.
Enjoy iftar
Iftar is the evening breaking of the fast meal and the start of the city springing back to life after a languid day. Many residents head out to eat with families and friends and it's a rare opportunity for visitors to engage with Emiratis. The city's luxury hotels put on lavish iftar spreads, sometimes in a huge tents erected for the occasion, and restaurants across town are packed.
Ramadan greetings
It's customary to use the greeting 'Ramadan kareem' during the holy month. Roughly meaning 'may Ramadan be generous to you' you will see banners with the greeting everywhere and hear it on many lips. Any hotel staff, taxi drivers or others you meet will appreciate the greeting.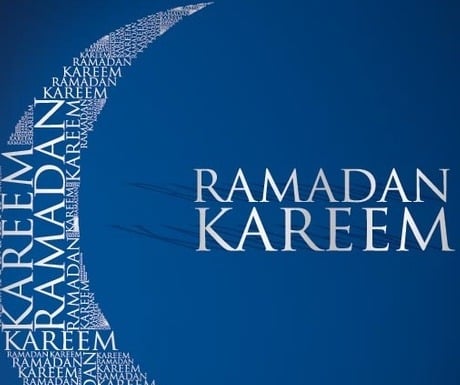 If you are lucky enough to be in Dubai for the end of Ramadan celebration of Eid al-Fitr then the traditional greeting 'Eid Mubarak' will be very warmly received by all.
Candice Bain is Founder at Desert to Jungle.
If you would like to be a guest blogger on A Luxury Travel Blog in order to raise your profile, please contact us.
Did you enjoy this article?
Receive similar content direct to your inbox.