Have you heard of "flashpacking"? Well we just did.  In your 20's you backpacked on tight budgets for months on end in exotic places. Now you travel for 7 nights, with three stops, luxury hotel stays and some adventure thrown in. You will be glad to know there is now a travel term for you…. You are a flashpacker!  So, we put together an itinerary and some ideas for a quick trip in the south of Ireland that will satisfy your sense of adventure while indulging in some pampering and great food.
Day 1 – Arrival
Fly into Cork airport. It is a small airport and stress free. You will have your car picked up and out on the open road in 30 min after you land. Pickup your car hire and make your way to your seaside hotel. We suggest a Landrover 4 x 4, as you might just end up doing some off-road driving on Ireland's winding narrow roads and having the best high up view point will allow you enjoy the fantastic views of the rugged coastline.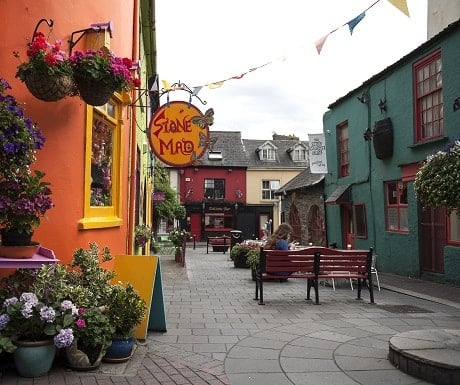 Take the coastal route through the colourful seaside town of Kinsale, and park up to get some lunch. The town is packed with great cafes and pubs to choose from. Back in the car, head along the coast to your hotel.
Stay: 4* Inchydoney Island Lodge & Spa and make sure to book a Balcony room overlooking the stunning windswept Inchydoney beach, a perfect hideaway to relax and unwind. Please try the "Clonakility black pudding " for breakfast. It is a local specialty. Inchydoney Island Lodge & Spa has been voted Ireland's Leading Spa Resort at the World Travel Awards 7 times!….and is home to Ireland's first Seawater Spa, offering a unique  seawater pool and lovely treatment rooms.
Day 2 – Surfing on Ireland's Wild Atlantic Way
Surfing is becoming one of the most popular adventure sports along the Irish coast. Take your 2 hour lessons and try your skills. High speed and adrenaline as you ride the waves and experience the mighty strength of the Atlantic sea.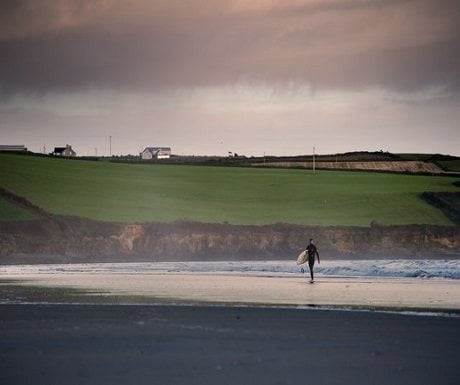 Day 3 – Baltimore sightseeing day
Drive along the first leg of the wild Atlantic Way and explore Baltimore today. A small fishing village that transforms in the summer into a bustling spot for sailors and foodies. Depending on your interests, there is a lot to offer. Take a peaceful walk and enjoy a pint of Guinness in a local pub. Visit Baltimore Castle and learn about pirates and clans that populated the coastline. Or simply sit and watch the sailing boats over a shellfish platter.
Spend the afternoon whale watching in Baltimore. Migrating past the Irish coastline, you will feel privileged to witness these magnificent creatures as they feed, swim and bask in the Irish waters. The south and west of the country's waters are were the best sightings are to be had.  Weather permitting, take a trip on a   sightseeing vessel with an expert in Irish marine sea life and in particular these gentle giants of the sea.
Day 4 – Cork to Kerry (via Glengarriff) – drive the Wild Atlantic Way
Head south west to the market town of Bantry. The scenery will begin to become more dramatic as you join the Wild Atlantic Way through Glengarriff village and on over the Cork & Kerry Mountains. Make sure to stop for a photo to take it all in. Make you way on to Co. Kerry and the fantastic Kerry scenery.
Stay: 4* Parknasilla Resort & Spa, Co Kerry. The hotel has a rich heritage dating back to 1692, attracting such literary luminaries as George Bernard Shaw, but that isn't the reason to stay here. Overlooking the stunning Kenmare Bay, this beautiful location benefits from the effects of the Gulf Stream and its sheltered position. Located on the world famous Ring of Kerry expect stunning panoramic views of the ocean.  The rooms have a great view, the people are local and friendly, and the food is unfussy but fantastic.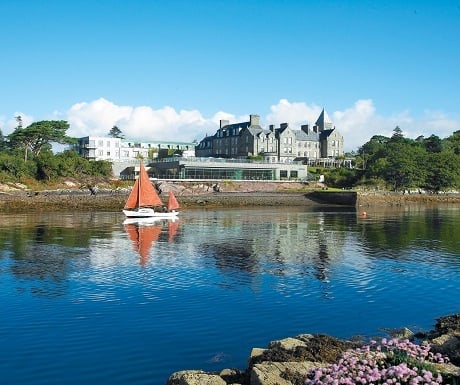 Day 5 – Skellig Island landing boat trip
Landing at Skellig Michael, world heritage and UNESCO site is not for the faint hearted. It is a stunning place (recent filming of Star War Scenes confirm). You will be given 2 .5 hrs  to climb the original 6th century steps to one of the oldest and best-preserved monasteries in Europe. As you're climbing the 600 steps, you'll wonder why anyone would live on such a remote rock in the middle of the Atlantic Ocean. When you reach the site of the monastery you begin to understand.
Day 6 – Dingle Peninsula
Back on the road, the second of the Kerry peninsulas, this drive is beautiful. This remote place is steeped in history and the views are dramatically beautiful. The area is a "Gaeltacht" region where the people speak the Irish language as their first language and alot of Ireland's old traditions are kept alive. Famous for the stunning sea views and remote landscape, the winding roads and huge beaches are beautiful. Stop in the lovely Dingle town for fish and chips and visit the shops with local crafts.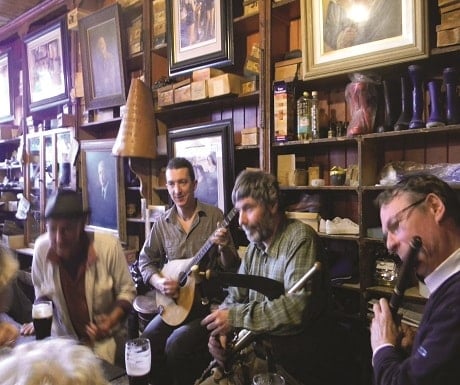 Stay: 4* Dingle Skellig. The Dingle Skellig Hotel, situated on the most westerly peninsula in Europe and a great base to explore one of the most picturesque places in the south west.
Day 7 – Dingle Peninsula guided hike
It is only in recent decades through the power of film that the beauty of the Dingle Peninsula attracted global attention. A spine of mountains form the back bone of this place of outstanding natural beauty – overlaid with an extraordinary human interaction with land and seascapes with 3500 archaeological antiquities to be discovered.
Day 8 – Home
Make the 2-3 hr drive back to Cork Airport. A quick "flashpacker" Ireland expierence.
Naomi Sheehy is CEO of Ireland Luxury Travel.
If you would like to be a guest blogger on A Luxury Travel Blog in order to raise your profile, please contact us.