By
Ala Osmond
on May 11, 2017 in
Accommodation
,
Attractions
,
Croatia
,
Eastern Europe
,
Europe
,
Food and Drink
,
Going Out
,
Hotels
,
Leisure Travel
,
Regions
,
Speciality Travel
,
Travel Miscellany
Croatia is one of the last unspoiled gems of the Northern Mediterranean. With breathtaking coastal vistas, hidden islands and incredible food and wine, it strikes the perfect balance between relaxation, culture and activity. If you've yet to visit Croatia, read on for inspiration on why to go!
1. History and culture
Although Croatia is one of Europe's 'youngest' countries, having gained independence just quarter of a century ago, it is a real melting pot of history. Packed with historic UNESCO World Heritage sites, Croatia features influences ranging from Roman and Illyrian to Venetian and Austro-Hungarian. From the Old Towns of Zagreb and Dubrovnik to the island retreats, the Dinaric Alps stretch down to the Adriatic to create one of the most stunning landscapes in Europe.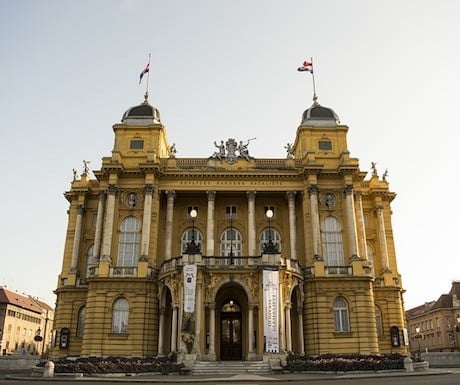 2. Gastronomic heaven
Croatia is blessed with excellent local produce. Olive oil like you have never tasted, from small artisanal producers, oyster heaven in the Peljesac Peninsula where you can have your own private oyster feast on a small islet. Istria, christened terra magica (magical land) by the Romans is renowned for the abundance of truffles, both white and black. You can go on your own private truffle hunt with dogs! Also in this region is the very first restaurant to achieve a Michelin star this year – The Monte restaurant in Rovinj. On the Dalmatian coast seafood restaurants specialize in freshly caught fish – Leut in Cavtat and Dvor in Split are two of our favorites as they also have wonderful sea views.
3. Secluded islands
Croatia has some very well-known islands: Hvar, known for lavender carpets in June, Korcula, known as the birthplace of Marco Polo, and Brac, where the marble from the White House comes from. There are still 997 other islands to explore, and the perfect way to do this is to hire a boat for the day. Close to Dubrovnik are the Elaphiti islands some uninhabited and some inhabited by just a handful of people. Here you can still find a secluded beach or cove.
4. Safe haven
In uncertain political times instinct is to travel to countries that are considered safe-havens. Places away from chaos and uncertainty. Croatian's value family above all else and the pace of life here is slow compared to many. With a population of just 4 million, Croatia has over 14 million visitors a year, and the vibrant travel economy is one of the most important parts of the local economy. You will be greeted with charm and friendly smiles everywhere you go.
5. The weather
Croatia is one of the sunniest places in Europe. You can expect 12 hours of sun a day from May to September. Even if you are not going for beach time, everything in Croatia is improved by the great climate that the country enjoys.
6. It's not all about the Dalmatian coast
Dubrovnik is the Pearl of the Adriatic and Split has the amazing Diocletean's Palace, but you should not confine your visit to the Dalmatian coast. For stunning countryside, truffle hunting and Venetian gothic beauty, Istria is totally unmissable. There is also coastline there, so you don't have to completely miss out on sea views, but this region is equally as fabulous as the Dalmatian coast.
7. Natural beauty
Dubrovnik was described as paradise on earth by George Bernard Shaw and Lord Byron described it as the pearl of the Adriatic. If 1,000 islands and a stunning coastline wasn't enough, there are also entire islands dedicated to being national parks. With eight parks in total it is good to get advice as to the best for you as some can be overrun at certain times of the year.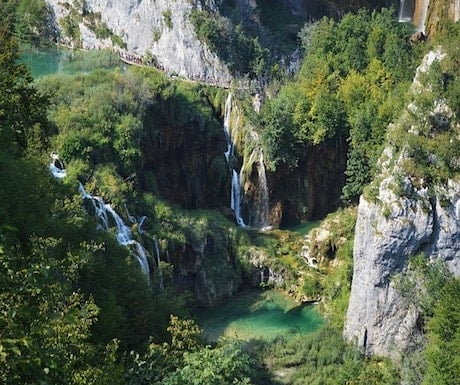 8. Great hotels
Croatian hotels today are becoming more sophisticated than ever. One of our favorites, the Villa Dubrovnik has had a revamp, as has the previously tired Excelsior. In Split, the Hotel Park has changed the hotel landscape, providing the perfect compromise between charming city hotel and resort. In Istria the hip Lone sits alongside the sophisticated Monte Mulini, both offering something for each traveler, while the Adriatic in Rovinj old town is perfect for an out of season foodie trip.
9. Game of Thrones
Many sites throughout Croatia have been made even more famous today as filming locations for HBO's original series.  Between Split and Dubrovnik, one can travel across the mythical Narrow Sea from King's Landing in the west to Meereen and Slaver's Bay in the east.
10. Award-winning wine producers
Croatia is a major wine producer. Delightful vintners are dotted all over the country – small private wineries in stunning locations. The hotel Meneghetti is a tiny inland retreat that is owned by wine producers and has an award winning restaurant. Close to Split, the family owned Bibich Winery is a must visit and close to Dubrovnik the husband and wife Karaman winery produce award winning dessert wines in an idyllic environment.
Croatia is the perfect destination to combine history and culture with food, wine and nature. With a warm Mediterranean climate and even warmer people, there is something to suit all tastes in this wonderful country.
Ala Osmond is Director at Exeter International.
If you would like to be a guest blogger on A Luxury Travel Blog in order to raise your profile, please contact us.