Could this incredible train journey, which is filled with discoveries and experiences, like you've never known before, be the most luxurious train journey in the world? From glass-encased observation cars, you can breathe in the eternal aesthetic beauty of North Eastern Japan's countryside. If you fancy it, you will need to apply soon, as the Suite Train Shiki-Shima is currently booked for the foreseeable future. Prices range from around $3,000 to $10,000 per person.
A new era in luxury train travel
Officially launched on 1st May 2017, the Shiki-Shima offers a cruise-like experience. The 17-suite, 34-passenger luxury train aims to start a new era in train travel. Atushi Takahashi, Head of Sales for JR East, said: "We hope we can contribute to establishing a railway of a new era."
During the one to three day round-trips, lucky passengers will be whisked in the ultimate designer luxury, past some of Japan's stunning coastlines, paddy fields and mountains. The Suite Train Shiki-Shima offers passengers the opportunity to be entranced by the expansive nature of Japan's land and culture.
From ancient temples to Japanese vineyards
Possibly the most luxurious train journey in the world also brings passengers the joy of knowing and experiencing new discoveries. Revelations of beauty surface with each moment, and as the moment lapses, a new discovery is revealed. One alluring experience fades to allow another to be born.
The journey has been intricately designed to ensure passengers can become immersed in not only the Japanese landscape but also its wonderful culture. Perfectly planned stops take in ancient temples and shrines, vineyards and working farms, and artisanal ateliers en route.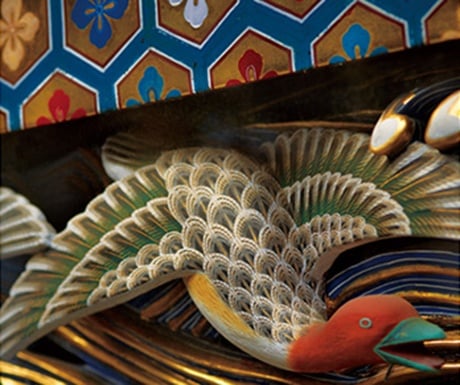 Conceived by a Ferrari, Porsche and Maserati designer
The futuristic champagne-gold train was designed by Ken Kiyoyuki Okuyama, a designer for the likes of Ferrari, Porsche and Maserati. It blends futuristic with traditional elements. The lounge car sofas were fashioned by using a traditional technique, which bends wood with steam. Carpets were commissioned from the Oriental Carpet Mills, whose carpets line the floors of the Kyoto State Guest House and the Vatican Palace.
Some of the suites offer traditional wood bath tubs and lofts. The Shiki-Shima's windows have been designed to evoke a "quiet forest," according to the train company. And not only have staff uniforms been specially made, but Naoki Sato composed "Train Suite," its own theme song.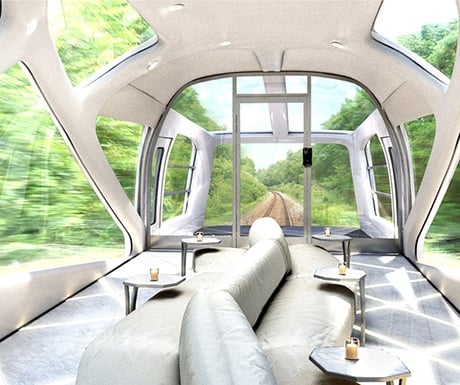 Michelin-starred food that reflects the regions
A Michelin-starred chef has devised a menu which reflects the cooking style and ingredients of the regions that the train passes through. In order to accomplish this, notable chefs along the route will serve their local food offerings on board or host guests in their restaurants. The designer of the Nobel Prize award banquet cutlery has created the Shiki-Shima cutlery to ensure the ultimate fine dining experience.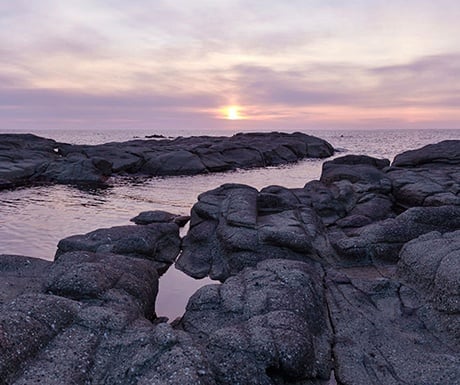 Want to experience the world's most luxurious train journey, here's what you need to do:
As mentioned earlier, the train is booked out for the foreseeable future. To apply to experience the world's most luxurious train journey, you need to fill out an application, which you can find here. The application process may result in a lottery, if the number of applicants are more than the allocated spaces available.
If you are lucky enough to succeed, you can avail of a limousine ride and complimentary luggage service between your home and your room on board. You will be taken to Tokyo's Ueno Station, to the exclusive Platform 13 1/2, where you can relax at the private lounge. Staff will meet you before you embark to ensure your journey is customised to your needs.