I've been to Dubai a couple of times, but each trip was rather brief. Yet I had enough time to appreciate the amazing contrasts in a city where sheikhs have fulfilled their dreams, but ancient traditions live on. I spent time in the opulent Burj al Arab, filming the incredible palatial surroundings of the Royal Suite, which is a must for any visiting VIP.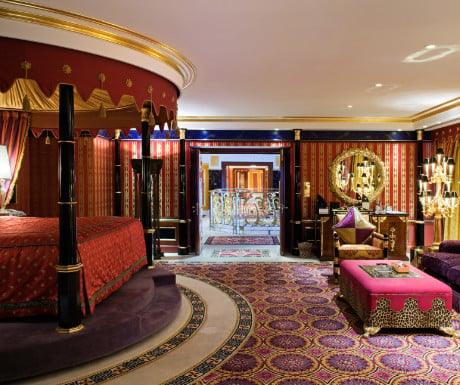 But I equally enjoyed the authentic experience of attending an iftar in Dubai. An iftar is the evening meal that families enjoy together after a day of fasting during Ramadan. It was a wonderful opportunity to understand the local culture better and to sample the flavours of authentic Emirati cuisine.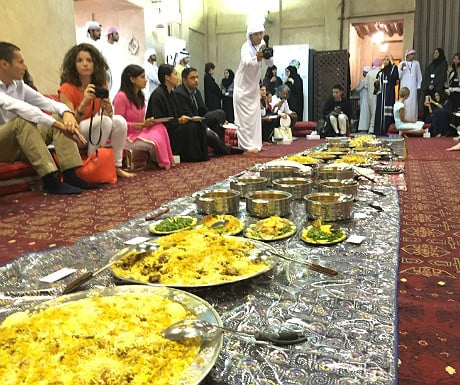 These brief experiences have left me with a hunger for more. So I've been dreaming of my next trip to Dubai and planning some of the top authentic experiences I wish to have. I've been researching myself and also getting advice from the experts at Emirates Holidays.  Here are the top 5 ideas for my next trip:
1. Dubai desert safari
Right up at the top of this list is to go on a desert safari. You're taken out of the city into the wilds of the desert in a 4×4. Before sunset you can go camel-riding or dune 'bashing'. As the sun sets over the desert a magical glow takes over the landscape, it looks amazing in the photos I've seen. Some safaris include falconry as well, and after the activity you get a delicious dinner in a Bedouin-style camp. I plan to do one of the overnight safaris, so I can stay under the stars in the desert.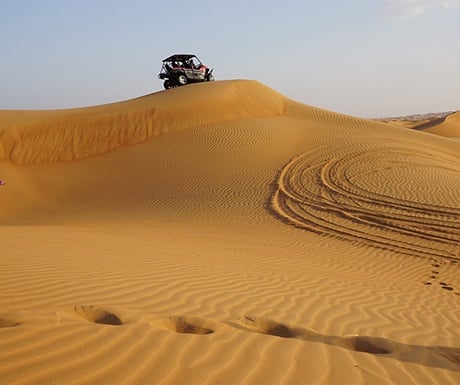 2. A hands-on lesson in falconry
I have discovered a company that offer a hands-on lesson in falconry. The falcon is the UAE's national bird, and is highly respected. In fact Sheikh Zayed has set up a Falcon Release Project for hunting birds to be re-released into the wild each year.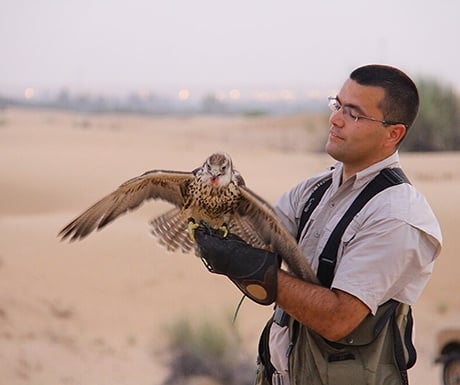 The private hands-on falconry experience is with one of the world's top falcon trainers. After teaching guests some falconry history, he then educates students in both ancient and modern falconry training techniques. So I'll be able to handle and feed the falcons, naturally under his very close supervision!
3. The old quarter of Dubai – Al Fahidi, Bur Dubai

To really soak up the history and culture, I plan to spend time in the Al Fahidi Historical Neighbourhood in Bur Dubai. Minarets mingle with sandy-coloured buildings and museums. It's also home to the last remaining Arabic wind-tower houses, constructed by wealthy pearly merchants and traders. I know my wife will love the rainbow of colours in the Textile Souk, and no doubt she'll end up struggling to fit all of her purchases in the suitcase.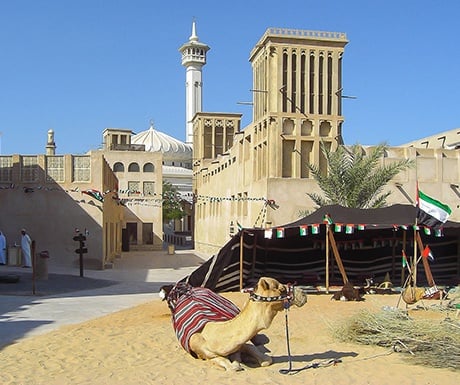 4. Visit the Sheikh Mohammed Centre for Cultural Understanding (SMCCU)
I will re-visit the Sheikh Mohammed Centre for Cultural Understanding (SMCCU), which is where I enjoyed my iftar experience a couple of years ago. I think this should be on everyone's list, as it is a non-profit organisation, which gives a super opportunity to visitors to understand the culture and meet local people.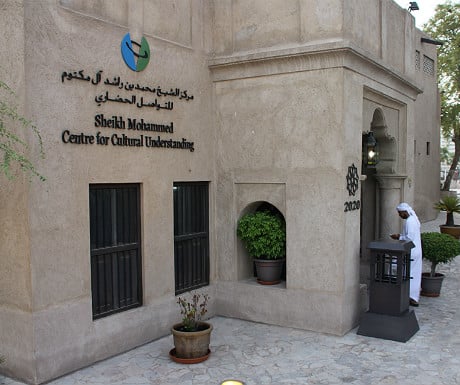 5. Authentic Emirati food and sophisticated glamour
I really enjoyed the authentic Emirati food on my previous visits, so I am currently compiling a list of tempting restaurants to visit. We're very much looking forward to going to Al Fanar, which is a "Dubai in the 1960s" themed restaurant.
And just in case you're wondering, I will of course be soaking up the glitzy glamourous essence of Dubai, re-visiting its buzzing, sophisticated highlights.
Disclosure: This post is sponsored by Emirates Holidays.