By
Mike Kelly
on May 16, 2017 in
Adventure Travel
,
Africa
,
Australia
,
Canada
,
Central America
,
Costa Rica
,
Ecuador
,
Leisure Travel
,
Montana
,
North America
,
Oceania
,
Regions
,
South Africa
,
South America
,
Speciality Travel
,
Uganda
,
USA
,
Worldwide
As wildlife is now becoming more endangered than ever there are many different nature preserves that are doing everything they can to protect the wildlife. All of the hotels below are not only luxury places to stay and see wildlife in their natural habitats, but they are also assisting in the conservation of National Parks and the protection of wildlife which surrounds them.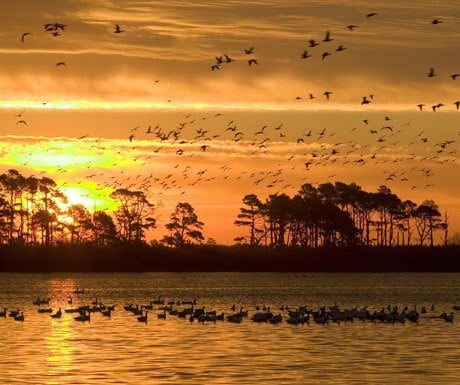 What could be more exciting than staying in the middle of a National Park with all the wildlife at your front door? There are many different hotels and resorts that can offer incredible wildlife experiences. Nothing says being in the wild like waking up to the sound of the animals such as monkeys in the trees or elephants spraying themselves with water to cool down from the hot South African morning sun. These hotels and resorts are some of the best places to see wildlife in its natural habitat.
1. Royal Malewane, Hoedspruit Private Game Lodge, South Africa
Royal Malewane is situated in the Kruger National Park, which is the largest game reserve in South Africa and one of the world's biggest wildlife sanctuaries. The reserve supports over 145 mammal species (including the Big 5) and over 500 bird species and with Malewane's private safaris this is an opportunity not to be missed. Malewane is modern, comfortable and secluded, while being romantic and luxurious. There are Luxury Suites, Royal Suites and a whole separate Africa House something to suit everyone. With some of the most unforgettable experiences being elephants or antelopes drinking from the private plunge pool or alfresco dining served in the natural heart of the African Bush. This is sure to be one of the most luxurious game lodges to stay in.
2. Galapagos Islands, Ecuador
Galapagos Island is also known as the lonely planet because human footprint is kept to a minimum. There are many different kinds of wildlife found here, which can't be found anywhere else in the world. Tortuga Bay (also known as Turtle Bay) is located on the southwest of Puerto Ayora and is famous for having the opportunity to view sea turtles laying their eggs here. Be sure to plan your trip around the hatching season to see the surreal experience of the baby turtles making their first journey into the wild. Also, go on the guided hike to see the Tortoise Reserve and keep an eye out for the "Tortoise Crossing" signs, the only ones in the world. You will also have the chance to see sharks, marine iguanas and pelicans on Tortuga Bay. With daily yacht tours to North Seymour, South Plaza or Santa Fé, you'll have to remember to plan in your relaxation time around the numerous daily activities!
3. Queen Elizabeth National Park, Uganda
Queen Elizabeth National Park is one of Uganda's oldest parks. In recent years crocodiles have started coming back to the National Park after 8,000 years, and you're sure to see a hippo or two as well. Various lodges offer both water safaris or a safari drive with a variety of other activities meaning you can't miss the incredible range of wildlife in their natural habitat within this National Park.
4. Siwash Lake Wilderness Resort, British Columbia
This resort is perfect to see wildlife in its natural habitat. During the tours you can learn how to identify scat tracks and more excitedly there is a chance to see the grizzly bears. With the different wetlands, aquatic zones and forests the list of wildlife you will expect to see is endless. Siwash Resort offers more than just wildlife – it is a luxurious hideaway in British Columbia and is one of Canada's top luxury resorts and National Geographic names it one of the "Unique Lodges of the World".
5. Ningaloo Reef, Australia
The Ningaloo Reef is located on the Western coast of Australia. Between April and July you can go snorkelling with the Whale Sharks and feed them, you will also have the chance to observe sea turtles, dolphins, rays and much more. Additionally Coral Bay is just up the coast from Ningaloo Reef where you can go and experience some more adventure; paddle boarding, diving or fishing in the turquoise sea. For a less hands on experience you can also go on a whale watching tour to see the humpback whales migrating, be sure to get a front-row seat to see all their beauty. This World Heritage Site is a must see!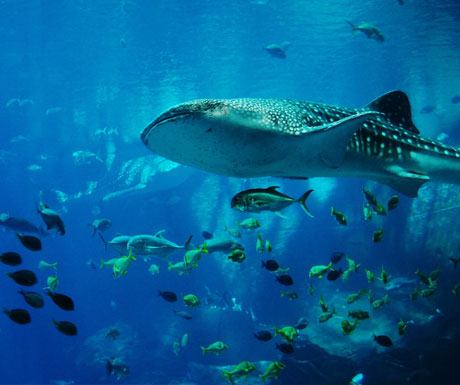 6. Montverde, Costa Rica
Montverde is a town in the mountains of Costa Rica. It is world-renowned for its forest in the clouds. Montverde Cloud Forest Reserve attracts many people mainly for their amazing array and quantity of birds – so a perfect destination for any birdwatching enthusiast. To view the forest in all its beauty you can opt for a sky tram, trek or sky walk to see the canopy from above. If you would like to do something a little different when in resort you can experience the ultimate adrenaline rush with a canoeing tour.
7. Yellowstone National Park, Montana
There are many different activities which anyone visiting Yellowstone National Park, must make the most of. The National Park is well known for bringing the bison out of the verge of extinction. You can learn how they did this and what was essential in the process of making this happen. You will also be able to see the bison (and their calves depending on the time of year) within the National Park. Another popular activity is visiting the Yellowstone Volcano and the natural hot springs that surround it, this may not include wildlife but this is a must do while you are in the National Park. You will also have the opportunity to see the large 7 predators (black bears, Canada lynx, coyotes, grizzly bears, mountain lion, wolverines and wolves) so be sure to book onto a tour! Make sure when booking your hotel room that it faces the National Park to see the wildlife in its glory!
Mike Kelly is Director at Oxford Private Travel.
If you would like to be a guest blogger on A Luxury Travel Blog in order to raise your profile, please contact us.