Meribel and the Three Valleys are world famous ski and snowboard destinations, there is no doubt about that. However, when the snow retreats from the Three Valleys there are a number of things you can do with the wide open spaces and mountain passes that hikers, thrill seekers and music lovers can enjoy at a fraction of the cost of visiting in Winter. Summer in the Three Valleys is not to be missed.
Hiking 
Regardless of what takes your fancy in Meribel, a leisurely stroll or a much longer hike over a few days might leave you breathless with the clear mountain air and incredible views. Stay for a week or stay for a two, the numerous trails mean you will never have to do the same route again. You could always break your hike with a round of golf!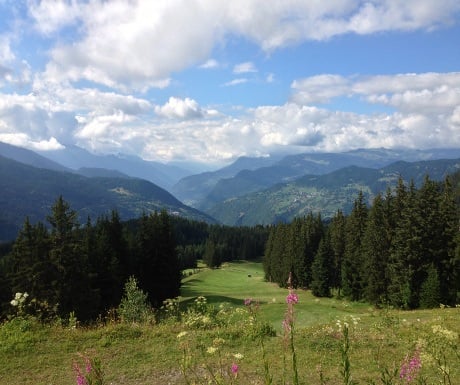 Meribel is a part of the Vanoise National Park. This was France's first national park and has diverse wildlife and a rich history, with evidence that suggests that it was once inhabited by humans during the Neolithic era.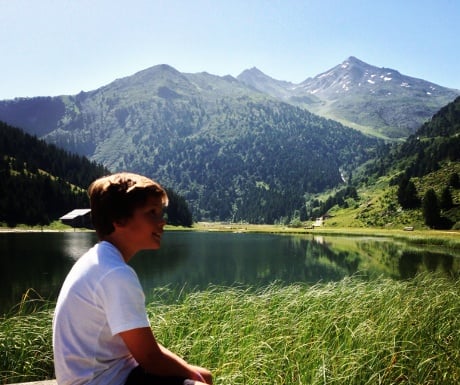 Music and festivals
One of our firm favourite events of the Summer has to be the country-wide celebration of Fete De La Musique. The festival's history goes back to 1982 when it was launched by the French Ministry of Culture. This one-day event coincides with the summer solstice and towns and villages across the Three Valleys explode into life with celebrations and music from all over the world. Meribel in particular sees the streets, bars and restaurants lined with multicultural musos and food and all your favourite Savoyard drinks to match.
Our favourite thing about this full day of music is that all the concerts and performances are free for everyone to enjoy. More recently this has been adopted by many other countries around the world and is now commonly known as World Music Day!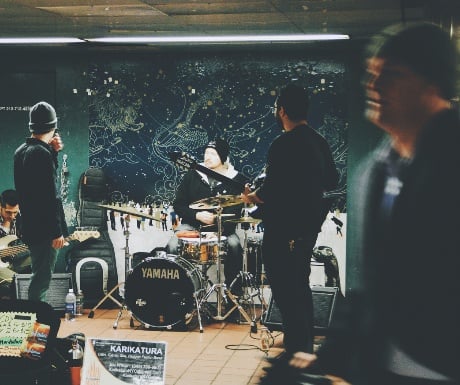 A few weeks later, the jazz festival in Brides Les Bains takes place in the Parc Thermal de Brides, a short 20-minute drive from Meribel. The jazz festival sees local and international acts playing in open air concerts from the 6th to the 9th July each year. And don't forget its Bastille Day in France on the 14th July! This is a hugely important national holiday in France and the Meribel celebrations culminate with a spectacular fireworks display in the evening.
Glacier walking
If you want something a little bit different, glacier walking may be exactly what you're looking for. Some of the most breathtakingly stunning views of the Meribel Valley are to be had by hiking around the glaciers. There are guided walks of varying difficulty ensuring that you can find something that suits your experience or fitness level.
Mountain biking
If you visited Meribel during the winter months and enjoyed skiing down the mountains then imagine visiting a few months later and hurtling down the same mountains on your mountain bike!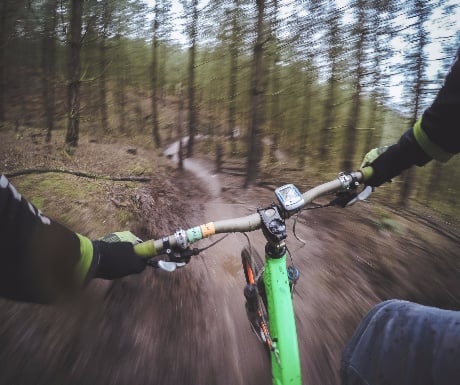 Accredited by French Federation of Cycling, Meribel offers almost 100km of pristine trails and benefits from specially adapted ski lifts with hooks and racks, so bikers have the perfect way to access the very best alpine terrain. You can bring your own bike or hire top quality bikes from one of the many hire shops (as well as the safety kit!)
For those who just like to watch the type of mountain biking that usually requires body armor, the Three Valleys Calendar in July and August has a lot for you. There's a long list of biking events in the three Valleys including; the Three Valleys Addict Tour for Downhill and cross-country lovers on the 8th & 9th July and the French Mountain Bike Cup, held in Meribel on the 16th-18th August, bringing together the very best French mountain bikers.
Road cycling
If you've ever watched the Tour de France then you will have seen the famous Cols of the Alps being ridden by the greats. Stage nine of the 2017 Tour will finish in Chambery so you could combine your own series of mountain rides with a day of watching the great spectacle that is a stage finish of the Tour. If you've not watched a stage of the Tour then it's something you will never forget! Road cycling is very popular in the mountains in Summer, so don't be surprised to find many cyclists taking on the challenge of the famous cols like their heroes!
Something for the kids 
Visiting Meribel in the summer there are so many things to keep the children occupied. From mountain biking and high ropes courses with zip wires to trying out Segways and climbing walls, they'll be exhausted at the end of each day. It really is a great Summer holiday destination!
Anne Wooley is Owner at Ski Cuisine.
If you would like to be a guest blogger on A Luxury Travel Blog in order to raise your profile, please contact us.