Top 5 most charming properties in France
France is a wonderfully diverse country that appeals to travellers all year round. Offering a rich, medieval heritage alongside sun-drenched beaches and breathtaking mountains, there is something for everyone. Whilst France is home to alluring hotels and resorts, there is nothing quite as charming as a quaint villa in the countryside, or a magnificent mountain chalet. The list goes on and on, so here are our top 5 most charming properties in France.
1. Chateau Bouffemont
A stunning newly renovated chateau just a stone's throw from Paris, the world's most romantic city. Offering complete personalised service and breathtaking views of the Montmorency Forest, this property has been a destination for royalty and the back drop to many grandeur ceremonies.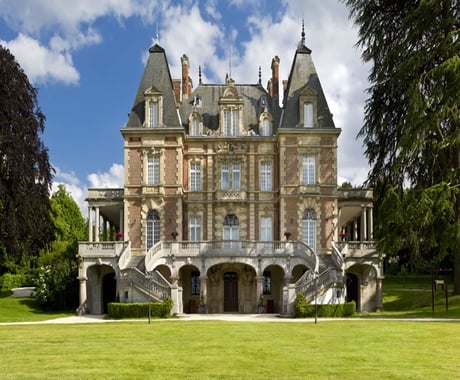 Home for as long as you would like it to be, even adults feel as though they are living in a fairytale. Whilst the chateau offers a 21st Century experience, there is no shortage of history and tradition in the decor and furnishings.
2. La Residence Paris
A lavish residence in the upscale neighbourhood of Neuilly Saint-James, there is not a more perfect home to explore Paris from. Located just ten minutes from l'Arc de Triomphe,
La Residence
is tucked into a quiet oasis, surrounded by lush gardens providing the utmost privacy and security. Space is of great value in such a large, bustling city, so don't forget to make the most of the 40 sq. m indoor heated pool, a place to relax the muscles after a day's exploration.
Guests will not want for anything, with a wonderful team of staff, every need is taken care of in the most professional manner.
3. Manor House
A fashionable, sprawling villa set amongst a 40 hectare landscaped park, the Manor House overlooks the beautiful Bay of Cannes, providing stunning sea views. Showcasing exquisite antique furniture,
Manor House
is host to five bedrooms which can sleep up to ten guests, making this an ideal family property.
Whilst guests might feel like they are in a world all to themselves, the bustling town of La Croisette is just fifteen minutes away, offering an excellent balance between seclusion and the opportunity to immerse yourself into the French way of life.
4. La Verriere
A secluded property encompassed by mountains and rolling hills, home to its own winery and vineyard. A beautiful escape for wine and food lovers,
La Verriere
also offers ample time to relax in this tranquil setting.
Restored to the highest standards, there are enough suites and guest rooms for eighteen guests, providing the ultimate setting to reconnect with friends and family. After a warm welcome by a team of dedicated staff, guests can explore all the facilities on offer, including a tennis court, Jacuzziand spectacular outdoor pool. There is even more to explore outside of the villa, with numerous biking and hiking trails, an array of delightful villages, as well as the 'Route des Vins'.
5. Villa Sea
This seven bedroom villa displays a panoramic swimming pool overlooking the dazzling Mediterranean Sea. Providing a super luxurious living experience,
Villa Sea
displays an ultra-contemporary and modernist design that works with the local area and maximises the sprawling views.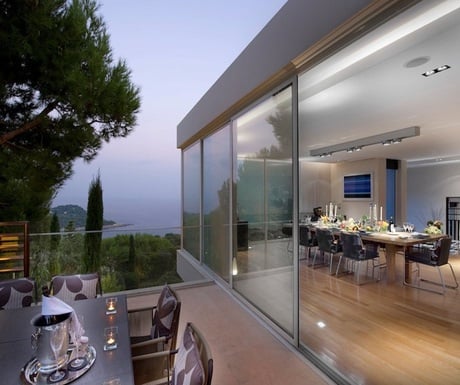 Located in Saint-Jean-Cap-Ferrat, an exclusive stretch of the French Riviera, a stay at Villa Sea offers an array of activities. Yachting, shopping, hiking and sun worshiping are but a few of the fantastic opportunities waiting for guests. For those wanting to make the most of the villa's amenities, there is a fully equipped Boffi designed kitchen along with chef service, butler service, and live-in villa manager.
Paolo Macchiaroli is CEO of My Private Villas..
If you would like to be a guest blogger on A Luxury Travel Blog in order to raise your profile, please contact us.
Did you enjoy this article?
Receive similar content direct to your inbox.