Think of Arizona and you'll probably picture sweeping mountain ranges, glowing sandstone, Cowboy culture and expansive desert. Arizona does boast all of this rugged beauty, yet this fascinating Southwestern state has a softer side too. Luxury and comfort might not seem to fit the natural Arizonan aesthetic, but dig deeper and you'll discover that there are a number of establishments committed to offering sophisticated sanctuary amidst all that adventuring. Here are some of the best.
Mii Amo, Sedona
Tucked away amongst the rising red rocks of Sedona's Boynton Canyon, Mii Amo is an extension of the area's natural, rugged beauty, but also a sanctuary to kick back in after the efforts of exploration. Offering personalized, holistic treatments that draw on Sedona's rich Native-American history, Mii Amo boasts innovative massages and therapies that aim to rejuvenate and refresh the mind, body and spirit.
Joya Spa, Scottsdale
This indulgent Moroccan-inspired spa set within Scottsdale's opulent Omni Resort truly demonstrates why Arizona is a luxury destination for travelers with refined sensibilities. With healing stones to theme your day, iPhone docking stations to play your own soundtrack, a Hamman, terrace pool and luxurious spa suites that could rival the finest hotel rooms—this impressive 31,000 sq. ft temple of healing offers serenity amongst Arizona's mountainous beauty.
Miraval Arizona, Tucson
Set on 400 acres of idyllic land in Northern Tucson, nestling in the shadow of the region's most glorious mountains, the Miraval Arizona is celebrated for offering authentic luxury and top-class service. Having recently unveiled the 'Life in Balance' Spa, Miraval continues to perfect its distinctive brand of indulgence. A tranquil atmosphere, astounding scenery and a unique list of treatments that draw inspiration from around the globe—this is another go-to wellness temple in this serene state.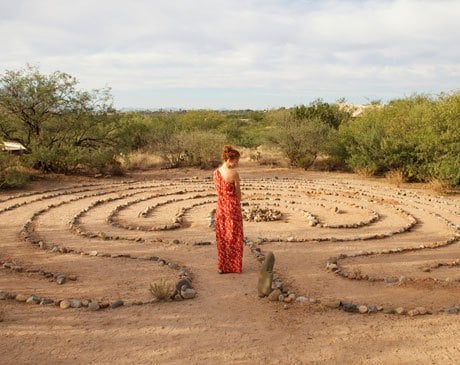 L'Apothecary Spa, Sedona
Not to be outdone, L'Apothecary Spa in L'Auberge de Sedona perched on the banks of Oak Creek in the heart of Sedona's Red Rock fortress, offers explorers the chance to unwind amidst staggering natural scenery. What's most impressive about L'Apothecary is how it incorporates the surrounding majesty and powerful local remedies into the treatments on offer. With 'Forest Bathing', creek-side pampering, and its unique botanical blending station, L'Apothecary highlights the vitality and peacefulness that can be derived from a deep connection to nature.
Sanctuary at Camelback, Scottsdale
Nestled away on the slopes of the majestic Camelback Mountain, boasting Zen Gardens, rolling valleys, and a long list of lavish therapies, this spa-lover's sanctuary certainly lives up to its name. Arid desert landscapes and artsy downtown hubs are both easily within reach here, and with tailored treatments and health gurus on hand, no matter where you choose to explore you'll know you've got a little slice of luxury to return to.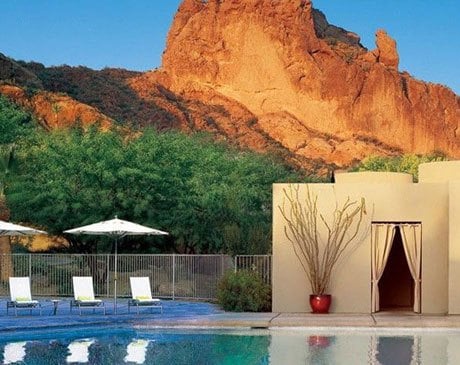 Canyon Ranch, Tucson
Canyon Ranch is sequestered amongst the regal Santa Catalina Mountains—a short, but scenic drive from Tucson International airport. This is a place that prides itself on maintaining a holistic and forward-looking approach, boasting expert staff as well as a range of restorative treatments and traditional eastern therapies. Hiking through the Sonoran Desert by day and winding down later with some Ayurvedic body treatments? Don't mind if we do…
Tom Marchant is Co-founder of Black Tomato.
If you would like to be a guest blogger on A Luxury Travel Blog in order to raise your profile, please contact us.