Whether you'd prefer gentle walking along the shores of Brittany's Emerald Coast, meandering winding routes past fairytale châteaux in the Loire, or leisurely strolling through the lush Provençal countryside, travelling on foot in France is one of the best ways to get about. But which is your favourite region out of the 10 below?
Brittany
The beautiful Emerald Coast: rose-gold cliffs, heather-backed beaches and quaint fishing villages. And inland, visit mediaeval towns and ancient sites. Not forgetting the superb seafood, sweet and savoury crêpes and the refreshing Breton cider.
The Loire
Gentle relaxing walks off-the-beaten-track taking in the majestic châteaux, sleepy wine villages and sprawling vineyards of the Loire Valley. The Loire prides itself on its delicious cuisine and fine wines, so there's plenty of wine-tasting en route.
The Dordogne
Gastronomic food, beautiful mediaeval villages and historic châteaux. Enjoy easy walks past dramatic limestone cliffs, along tranquil riverside paths and through sleepy hamlets. The Périgord is renowned for its traditional gastronomy, so expect gourmet fare such as foie gras and truffles.
Burgundy
'The land of great art and good living', marvel at the Renaissance châteaux, lush UNESCO vineyards, rich wildlife and spectacular food and wines. Walk along the Cote D'or on quiet lanes, vineyard tracks and woodland paths or follow the rolling landscapes of the route St James took to Compostela.
Alsace
Very easy walking through flower-filled villages and vineyards, the famous Route des Vins (wine route), feudal castles and ancient forests, and panoramic mountain vistas. Lots on wine-tasting opportunities along the way.
The Alps
Exciting high-level walks with spectacular views of Mont Blanc, the Matterhorn and Dents du Midi. A mosaic of colourful Alpine meadows and glacial tarns, with some walks passing into Switzerland. Spectacular Alpine flora to be seen, with over 1,200 varieties of wildflowers.
The Tarn
Explore the Regional Natural Park of the Grands Causses and Cevennes National Park: dramatic vistas, sweeping plateaux, plunging gorges, gushing rivers and awe-inspiring rock formations. Some of the finest walking in France with a choice of walking levels: Tarn and Jonte Gorges, Aven Armand.
The French Riviera
Picturesque coastal mountain walks reveal the undiscovered French Riviera: mediaeval mountain villages overlooking the Med, Belle Epoque and Baroque architecture and a sub-tropical climate. Be sure to visit the magnificent Cap Martin and Saint-Jean-Cap-Ferrat.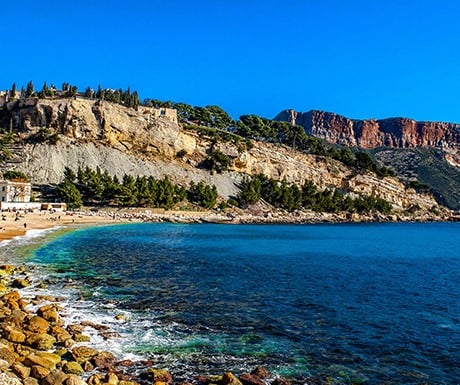 The Pyrenees
Outstanding natural beauty: follow mountain paths through a floral paradise, enjoy peak and high ridge walking giving breathtaking views, and picnic by sparkling mountain streams. Unique flora and fauna to be seen, including purple monkshood and bearded vultures.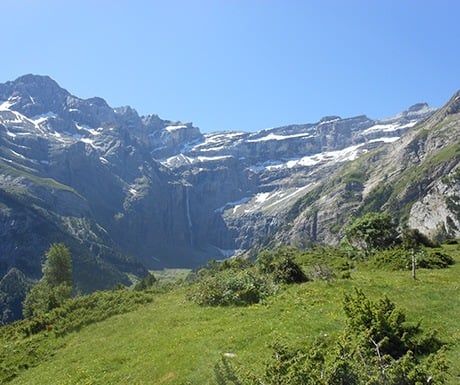 Provence
A creative's paradise! Absorb the heady mix of lavender, wild herbs and pine as you meander through the lush countryside and beautiful villages in the timeless Luberon landscape.
France has a wonderful physical diversity, and each region looks and feels different, has its own style of architecture, its own characteristic food and often its own dialect too. Exploring on foot means you can move at your own pace and get to the heart of the region you're visiting.
Tina James is the Managing Director at Headwater Holidays.
If you would like to be a guest blogger on A Luxury Travel Blog in order to raise your profile, please contact us.