The Ritz-Carlton Yacht Collection looks set to defy cruise ship stereotypes. Ritz-Carlton Hotels recently revealed their plans for their luxury cruise line, which is scheduled to launch late in 2019. The three ships that are being designed will be like hybrids of small ocean liners and private superyachts. According to Bloomberg the Ritz-Carlton Yacht Collection will accommodate the "the 1% of global travellers."
A new way of luxury travel
In the press release, the company's President and Chief Operating Officer, Herve Humler, said, "This unique combination of yachting and cruising will usher in a new way of luxury travel for guests seeking to discover the world." The ships will offer more common space for relaxation, extra dining options and larger rooms.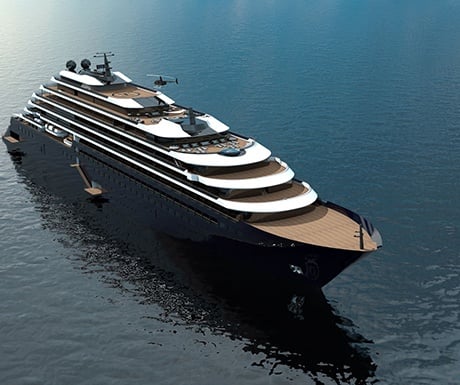 Intimate spaces and duplex penthouse suites
Unlike other cruises, there will not be set meal times, so that guests can eat whenever they choose. The ships will be designed to include beautiful intimate spaces for drinking and dining, creating a special ambience.
Unlike the majority of cruises, guest rooms will not be referred to as staterooms, but instead they will be called suites.The Ritz-Carlton Yacht Collection will accommodate up to 298 passengers on each ship. On-board there will be 149 suites, two of which will be duplex penthouse suites of 138 square metres.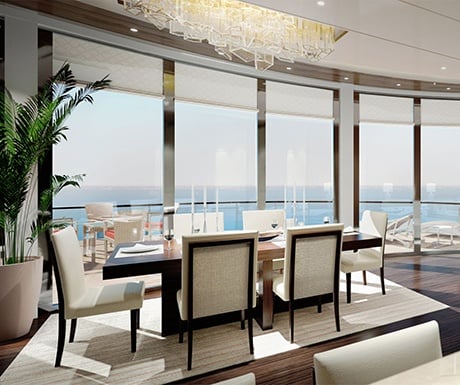 Explore the Caribbean, the Mediterranean and New England
Trip itineraries will be designed to offer more time than other cruises to explore smaller ports. Cruises will explore the Caribbean, the Mediterranean and New England. The Ritz-Carlton Yacht Collection is still forming its partnerships for excursions and day activities, so as yet prices for these are not set.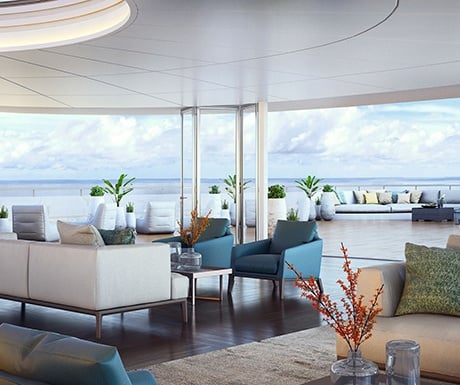 Voyages made extra special with local talent
As you cruise on your chosen itinerary, the voyage will be made extra special as local talent is brought on board for your entertainment. Performing artists will bring a flavour of the local destination into their act. Local chefs will offer you an authentic taste of their region. Even guest lecturers will be on board to deepen your experience by imparting their specialist knowledge.
Reserve your new luxury travel experience
Although the first ship is not scheduled to set sail until late 2019, you will be able to make your reservation in May 2018.