Top 6 things to do in Taipei
Taipei surprised me as a very interesting and entertaining city. Taipei was not in the popular destination category for tourism. They have just started showing up their beauty and culture around the world. With their street food, organised city and lovely nature, more and more tourists are being attracted to this city. They have Chinese and Japanese influence and this made them very interesting and exceptional. There will be a minor language barrier but most of the young crowd speak good English.
Here are the top 6 things to do in Taipei:
1. Xinyi district
The majestic Taipei 101 mall is found in the Xinyi district. With state of the art malls, luxurious hotels, trendy bars and green parks, this area is the perfect playground for the young at heart. It is very safe and have been in the list of the safest city. The area is not over populated and it was a joy to walk around.
2. Night markets
Taipei is known for its night markets. Both foreign and local guests enjoy this street affair. The biggest is Shilin night market. For someone who loves to shop and eat exotic street food, give this night market at least 2 hours. While the Ningxia night market is a fun covered hallway of assorted shops. Don't be surprised with the adult shops, wholesome massage parlors and hair salons that are scattered in it. They are known for these kind of shops. The second part of the Ningxia market hallway are dine in restaurants that serves Taiwanese food.
3. Maokong Hill
A gondola ride that goes up to see the view of the city and the countryside is worth doing. Once you have reached the top of the hill, plenty of restaurants that serves fresh mountain tea and tea-infused food are found here. Enjoy the view of this wonderful place. You can even see the majestic Taipei 101 from here.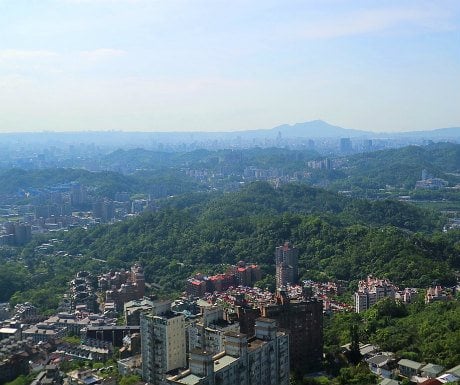 4. Beitou
A very lovely town famous for its hot spring is called Xin Beitou which is found in Beitou district. The sulphur component of the hot spring here is best known to cure skin diseases and muscle pain. It is known to tone, moisturize and nourish your skin.
Aside from the hot spring, Xin Beitou has museum, zen garden, library, amphiteatre. Its cobbled stones, brick side walk and aligned trees make it this area a very nice place to visit.
5. Tamsui
On your right is a line of exotic street food, on your left is the beautiful sea and in the middle is the park where you walk towards the ferry ride to the Fisherman's wharf. You order food on a stick and enjoy people watching. Some are biking, some are reading books, some are having a picnic and some are playing. They all make a beautiful picture. Get green tea ice cream and make it as high as possible on top of your cone. Ride the ferry and go down to the lover's bridge. Cross the bridge and walk along the fisherman's wharf during sunset.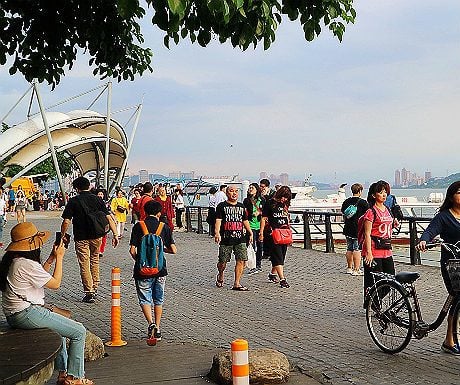 6. Ximending district
This district is where most tourists stay due to cheaper hotel rates and convenience. It is a busy district where you will find assorted shops lined up along the streets. Getting hungry would not be an issue because restaurants are scattered around the place. Of course, the famous Taiwan street food is also found here.
Did you enjoy this article?
Receive similar content direct to your inbox.