10 ways yacht charters trump other luxury vacations
Maybe you take a family holiday every year, but you want this one to be special. You're tossing up between all the usual luxury vacation options the exclusive hotel or private villa, the high-end cruise ship or island resort. Forget all that. There's a much better way – one which combines all the best of these traditional holiday choices and surpasses them with ease. A
luxury yacht charter
beats all the other vacation options, hands-down.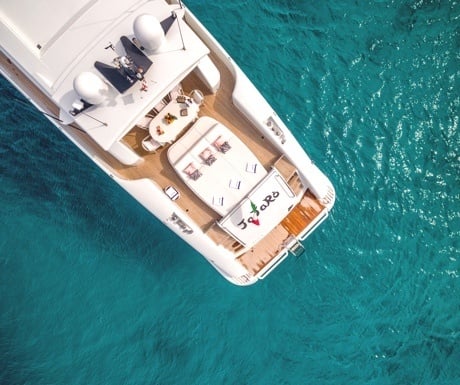 So what makes a yacht so special? And how does a superyacht charter trump all other vacation options? Let us count the ways. On a yacht…..
The view is always changing
No matter how much you pay for your hotel suite or villa, you will wake up each day to the same view. On a yacht, you'll float through landscapes of immense beauty, from secluded anchorages to tropical beaches, from puffing volcanoes to glamorous ports. Each meal is taken on deck with a different backdrop, and the sky and sea are an immense canvas reflecting sunsets and sunrises, moonlight and stars. On yacht, you have a room with an endlessly changing view.
You are in control
On a cruise ship, you are not in charge of the itinerary. Far from it! You cannot go to a cruise ship captain and ask to stay a little longer at this dreamy beach with coconut palms and a turquoise lagoon. A cruise ship operates a to-the-minute schedule with no room for individual preferences.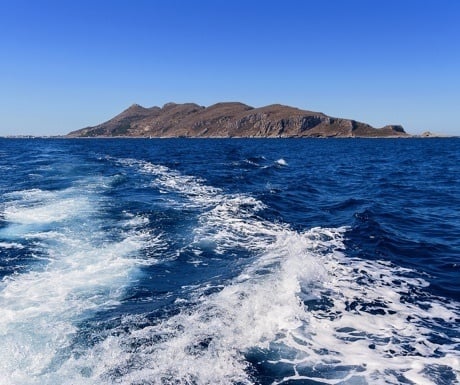 On a private yacht on the other hand, the captain comes to you each morning at breakfast with ideas for your approval, suggesting the best anchorages, restaurants and activities and tailoring a bespoke experience to suit your preferences. If you ever want to move the yacht to somewhere else, or stay where you are a little longer, all you have to do is ask. You sleep till 2pm and want to have lunch at sunset and dinner at midnight? Just ask. Right from the moment you book your charter yacht through to the last day, you are in control.
The privacy is unparalleled
In a hotel or on a cruise ship, you are surrounded by strangers. You pass them in the elevators and hallways, you share the restaurants with them, and you see them on your favourite lounger by the pool, talking loudly about their political views and personal problems. On a yacht, it is just you and your loved ones, drifting through paradise on your own floating island. If you want to go into a lively port and join the party, you do so. But when you want to escape again into your private bliss, the yacht will take you wherever you want to go, far from the madding crowd. This is your splendid isolation.
You don't have to share the staff
With the exception of private staffed villas, all other holiday options require you to share your staff with the other guests. In hotels and cruise ship situations, you are just a number, competing for the staff's attentions. On a
private yacht charter
, you are number one. From the captain to the deckhand and engineer to stewardess, every single crew member is working only for you for that week, going above and beyond to make your experience special. And with a superb crew to guest ratio and an extremely professional crew, charter yachts promise exceptional, ultra-personalised service that even the best hotels can't match.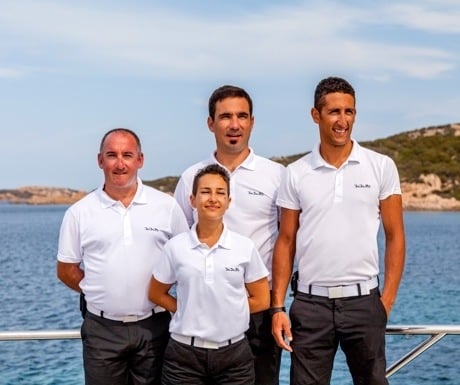 You realise that life is just better with a private chef
The yachts private chef definitely gets a special mention. The chef not only stocks the yacht with your favourite food and drinks before you arrive, but creates bespoke menus on your request and comes to consult with you every morning. Imagine getting that service in a hotel or on a cruise ship! For foodies or those with special diets, the private chef experience on a yacht simply cannot be matched by other vacation options.
There's no thrill quite like it
You'll never forget the first time you come into a busy yacht marina in the summertime, crowds gathering to watch the yacht inch into the narrow berth, the crew throwing the thick black lines to tie to the dock. There's an expectant, excited air to these ports in the high season, particularly in glittering destinations like St Tropez or St Barts where the grapevine buzzes with the gossip of who's been spotted on their charter yachts: Beyonce, Rihanna, DiCaprio or Clooney. As part of the superyacht set, you'll understand the thrill of yachting: the knowledge that you're part of an elite group. Of course, if the celebrity scene is of no interest and you don't like being the centre of attention, you just float away to a desert island instead.
The travel is effortless
With conventional hotel holidays, when you want to visit another island or part of the coast, you have to either pack up your luggage and move hotels, or spend lots of time in traffic, in airports, or on public ferries travelling to and from your hotel. Which probably isn't part of the high-end experience youre looking for, right?
On a yacht, you simply lie back on a deckchair while the yacht moves from one incredible destination to the next. You unpack once (or the stewardess does it for you), and all the effort of travel is taken care of on your behalf. The yacht captain and broker tailor a bespoke itinerary for you, dropping anchor off beaches only accessibly by boat, dining in Michelin star restaurants, or having luxury picnics on sugar-white sandbanks that rise gently from a sapphire sea.
Cruise ships also float and take care of all the travel details, but none of the itinerary is under your control, and it's near-impossible to escape the crowds of strangers. (And don't even mention those buffet queues or horrid orange day boats that smell of overheated plastic and the ghosts of seasickness past.) Once you've tried private yachting, you'll never look at cruise ships the same way – even the luxury liners. Believe us.
Staying in is better than going out
A hotel is really just a place to sleep, but a yacht is a place to live. You'll never really want to leave your yacht, particularly at night when you can dine by candlelight on deck, relax in the bubbling Jacuzzi under the stars, or all pile into the skylounge for a relaxing movie night with the whole family. Long evenings are spent at anchor, dancing on the sundeck, or going for midnight swims in the moonlit sea. There's no hotel, villa or cruise ship on earth where staying in offers experiences like these.
When you do manage to drag yourself away from the yacht, its such a thrill to return, seeing the yacht lit up against the night as you speed towards it in the tender, a crew member in a starched white uniform welcoming you back onboard and bringing you a nightcap and a plate of chocolates. You'll never want this week to end.
Your family comes together
A yacht is the ideal way to bring you family together in a setting where all the chores, schedules, and responsibilities of normal family life fall away. On a cruise ship or resort holiday, you may rarely see your children, as they disappear to meet other kids and play in the pools .You love that theyre having fun, but you want the memories they have of holidays to include you – this family vacation was meant to be your chance to reconnect.
This is one of the reasons why yacht charter vacations are so popular with families, as everyone has their space and there are plenty of activities to keep the kids busy, but when it's time for a meal or for the yacht to get underway, everyone comes back together, talking excitedly about the morning's diving or snorkelling, shopping or beach adventures.
Every moment is a memory
Yachting is different from any other holiday, creating memories at every turn. It starts with the few steps you take from your warm bed to the deck, to dive into the crystal clear water and do a few lazy laps around the hull before breakfast. It's the smell of the salty spray as you stand at the stern, watching the yachts flag flap in the breeze as land drops out of sight. It's the feel of sun-warmed decks on bare feet, the delicious chill of walking into the air-conditioned salon on a hot day, and toes sinking into silky-soft carpets. It's the smoothness of Egyptian cotton sheets as you climb into your bed for an afternoon nap, hearing the water lap gently at the hull and watching the reflections of the water play across the ceiling. It's dressing up for drinks on the sundeck at sunset, looking around at your family and friends having the time of their lives, or going for a night dive, realising you've never seen the ocean quite like this.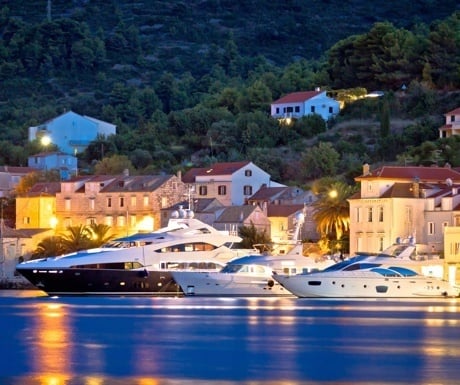 A yacht charter is the holiday that you'll remember forever; the one that eclipses all the other kinds of vacations youve had before. There is no competition, and you'll never look back. As for the expense? Well here's the yachting industry's little secret, and it's one that few people know.
You can charter a small private yacht out for around the same price as you can put a group up in a luxury hotel or on a luxury cruise ship.
You just need to know who to ask. So what are you waiting for?
Alexander Coles is Co-Founder at Bespoke Yacht Charter.
If you would like to be a guest blogger on A Luxury Travel Blog in order to raise your profile, please contact us.
Did you enjoy this article?
Receive similar content direct to your inbox.