Japan's best otherworldly landscapes
It is no exaggeration to describe Japan as an otherworldly place; getting lost in translation in its eclectic culture or submerging yourself in its myth-rich hinterlands is part of Japan's draw for the curious traveller. Add to that rare culinary delights and out-of-this-world hotels, and that draw becomes irresistible. Here we've picked our favourite places in Japan that transport you to another world and show just how phenomenal this country is.
Tokyo: the futuristic metropolis
Tokyo is like nowhere you've been before. This mesmerising city awakes all senses. Where the neon glow of modern architecture sits side-by-side with traditional shrines and classic wooden homes. For a taste of futuristic city opulence, step through sliding doors to the Hoshinoya Tokyo, the next level of urban luxury with exquisite food and a slick rooftop onsen that commands sky-scraping views.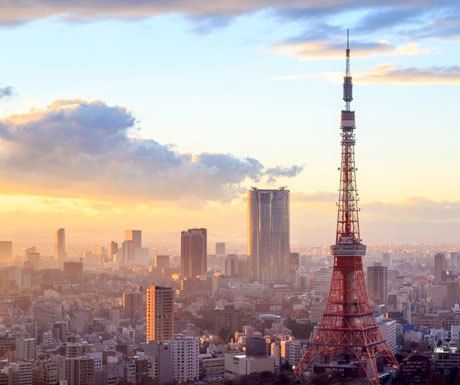 Noto Peninsula: the rugged wilderness
Find serene solitude within the remote coastal wilderness that is the Noto Peninsula. Protruding 62km into the Sea of Japan, this rural escape rests in beautiful isolation unexplored by most. Being far removed from urban sprawl, the magnificent wilds and rugged seascapes perched over endless blue waters creates an overwhelming feeling of otherworldliness.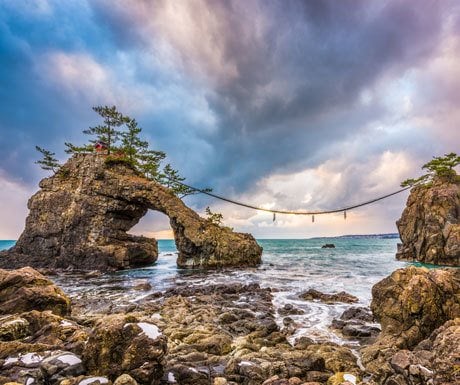 Nagano: the Japanese Alps
Snow, hot springs and wild monkeys; an intriguing yet remarkable combination found in the Japanese Alps of Nagano. Nagano's beauty is different to other parts of Japan, where vibrant glows come not from neon but bright cherry blossoms. This surreal location boasts a flower-strewn paradise in summer and dreamy ski slopes in winter; so its magical all year round.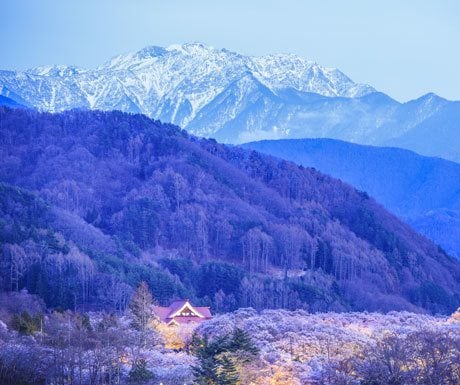 Hakone: the mystical mountains
The stark contrast of the tranquillity of the mountainous Hakone neighbouring the bustling city of Tokyo is part of what makes this location so remarkable. Home to numerous hot springs and mesmerising views of Mt. Fuji, Hakone is the place to go for a rejuvenating break from the urban buzz. The open air museum offers an incredible backdrop for any visiting art lovers too.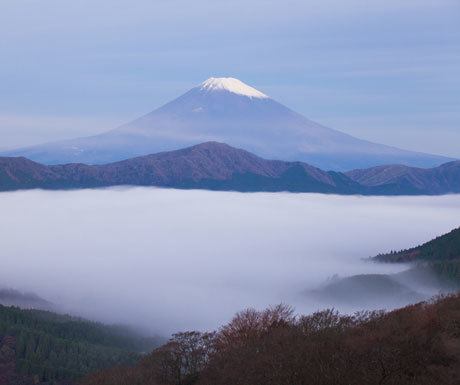 Kanazawa: the ancient land
Kanazawa translates as 'marsh of gold', a fitting description for this enchanting location. Gastronomic fantasies come in the form of the 290-year-old Omi-Cho food market where taste buds can savour fried oysters, eel and Kaga vegetables. Filled with temples and shrines, samurai and geisha; Kanazawa is a step back in time to another world of ancient Japan.
Osaka: the culinary galaxy
Known as the 'nation's kitchen', Osaka's culinary scene provides out-of-this-world dining experiences in this country of out-of-this-world cuisine. Try Hajime Yoneda's two
Michelin-starred restaurant
, which prides itself on inventive dishes that make use of up to an immense 110 ingredients in one plate. Osaka shines as both an urban metropolis and a foodie galaxy.
Tom Marchant is Co-founder of Black Tomato.
If you would like to be a guest blogger on A Luxury Travel Blog in order to raise your profile, please contact us.
Did you enjoy this article?
Receive similar content direct to your inbox.