Destinations for your next African safari
Serengeti
, Masai Mara, Kruger: names that are synonymous with African safaris. And, they receive the lion's share of visitors—pun intended. Fortunately, the average safari tourist is well-educated and environmentally-conscious. They actively choose to spend money with companies who are working to make a positive difference in the areas in which they operate. African Parks recognizes this and knows that without the wildlife there is no safari. Formed in 2000, in response to the dramatic decline of protected areas due to poor management and lack of funding, African Parks currently manages 11 parks and protected areas and aims to have 20 under their management by 2020. Both destinations in our spotlight are under management of African Parks.
Akagera National Park, Rwanda
Located in eastern Rwanda, about a two-hour drive from Kigali International Airport, Akagera is the largest park in Rwanda. This park has had its share of tragedy. It was established in 1934 but poor management and civil unrest resulted in the loss of lions, rhinos and much of the wildlife, as well as over half of the land. In 2010, African Parks partnered with Rwanda Development Board to establish a company to jointly manage Akagera.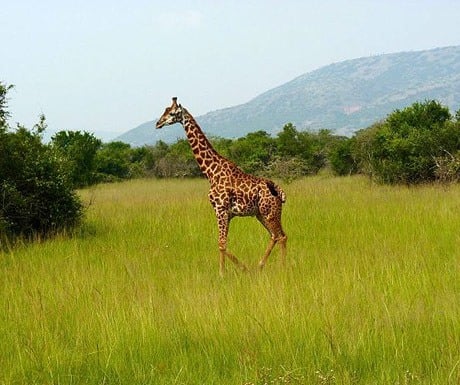 In 2015, seven lions were reintroduced and, as of now, are doing very well. The population is presently at 19 and growing. In May of this year, 18 black rhinos were reintroduced from
South Africa
. With the reintroduction of rhinos and lions, Akagera is once again home to the big five. According to African Parks, tourism revenue has increased more than 300% over the past six years, and the number of visitors is steadily increasing year over year. Now is the time to visit this impressive park and to support the efforts of African Parks and the Rwandan government.
Nkhotakota Wildlife Reserve, Malawi
Located in central Malawi, again about a two-hour drive from Lilongwe International Airport, Nkhotakota sites only a few kilometers from Lake Malawi. Like Akagera, Nkhotakota has had it rough. It was once home to over 1500 elephants, but poaching brought these numbers down to a mere 100.
Once again, African Parks stepped up and began working with local communities to help reverse the devastation. In the past year, over 520 elephants were translocated from nearby Liwonde and Majete NP. The amount resources, both fiscal and human, needed for this project was astounding, but they made it happen. They are working on a perimeter fence which they hope to complete by 2018. Now is a great time to visit this destination, especially if you're an elephant-lover. While it does not feature the big five or large predators, in addition to elephant, Nkhotakota has sable, antelope, buffalo, hippos, kudu, zebra and warthogs. Akagera and Nkhotakota are inspirational success stories. By visiting them, not only will you be privy to some incredible animal sightings, you'll also be supporting efforts to protect animal populations and educate local communities.
Javier Luque is a Co-Founder and Director of Your African Safari.
If you would like to be a guest blogger on A Luxury Travel Blog in order to raise your profile, please contact us.
Did you enjoy this article?
Receive similar content direct to your inbox.