Still waters, saffron-coloured buildings and streets untouched by the modern world; no trip to Vietnam is complete without a few days in the beautiful town of Hoi An.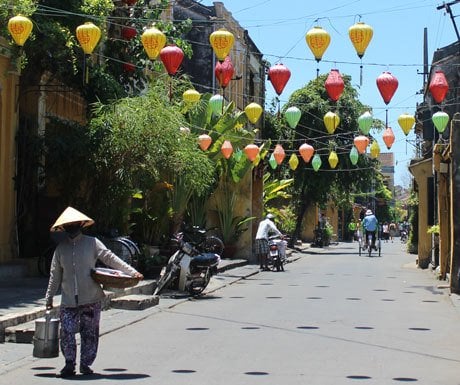 Nearly as famous as its well-preserved old quarter is a reputation for top-quality tailors. It's impossible to amble down narrow roads without spotting countless shops with jumbo rolls of material, and busy shopkeepers armed with tape measures. Whether it's a slick suit, evening gown, strappy sandals or a trusty leather jacket you're after, the tailors here can turn around items around in a few days or in some cases, just a few hours.
Most tailors can also package your item up and send it home for a small additional cost, leaving space in your suitcase for other souvenirs! It is definitely worth bearing a few things in mind before setting off to get the best out of your experience.
Know what you want
Rhinestone-covered trainers? Cape-backed suit? Sky-blue leather trousers? Whatever your dream piece, it can be made in Hoi An. Particularly good if, for some unknown reason, you can't find it on the high street at home.
The choice can be overwhelming, so know what you have in mind before you arrive. Take a photo or a sketch so you don't fall into the trap of panic buying something that spends its life collecting dust in your wardrobe. Alternatively, pick something off the cuff (pun unintended) from their in-house brochure, or replicate a display item.
Find a trusted shop
With more than 500 tailors in Hoi An, you certainly won't have to join a queue. But bear in mind that good tailoring takes incredible skill, and not all shops are created equally. Do your research; chat to friends from home, read online reviews and be conscious of horror stories (although few and far between).
More than anything, know that taxi drivers, hotels and even expats may receive a commission for directing you to a certain shop, so it pays to do your research before you go. When choosing, look closely at the quality of previously made pieces – keep an eye on the shoulders of suits, the symmetry when buttons are closed, and straight stitching. Don't be afraid to speak up if there are any issues with the fit.
Save money
It goes without saying that any tailor will provide you with a made to measure piece, but in Hoi An you will save a pretty penny on that lookalike Saville Row suit. Agree on the price in advance and know what you're happy to pay; you may be required to make a small deposit, but wait until you receive the items to pay the full balance. Try to negotiate a lower price for multiple pieces.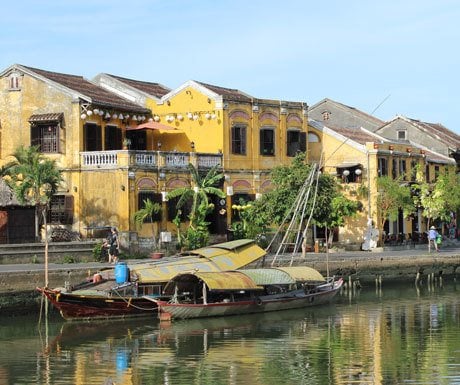 Fabrics
It's as though Hoi An tailors spend their days sketching out ideas for material – there isn't a design they haven't thought of. Neatly folded piles of material stretch from floor to ceiling, and rolls in every colour, pattern and fabric line the walls.
Take an opportunity to feel the weight, texture and colour against your skin, and consider how it will look on your chosen item. In a reputable shop, the tailors will want to get it just right, and spend time to find the perfect one.
Quick turnaround
Although they can usually turn items around within 24 hours, staying in Hoi An for a few days to get extra fittings is a great way to monitor the quality and make sure it fits just right. Tailoring or not, it would be a shame not to spend longer in this lovely town. If you really can't spare more time there, head back to the shop in a few hours to see how it's progressing.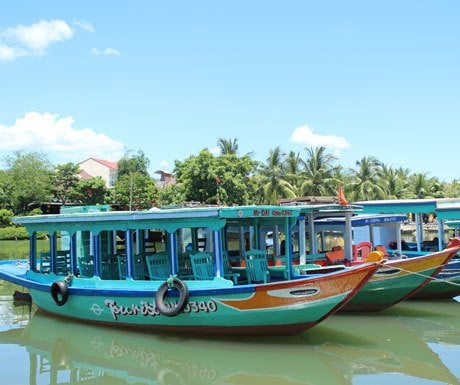 Once you've slipped into a tailor-made item, you may want to slink around in it every day, forever.
Alastair Donnelly is Director at InsideAsia Tours.
If you would like to be a guest blogger on A Luxury Travel Blog in order to raise your profile, please contact us.