Top 10 ski schools in Meribel
I've spent countless winter months in the beautiful Meribel Valley and have got a fair bit of experience in the The Three Valleys. We hope our ten top ski schools in Meribel will give a good point to start your research. As one of the most popular resorts in the Alps, Meribel is part of the Three Valleys ski area and offers a huge variety of skiing and boarding for every ability.
But not everyone is an expert skier so whether you are a beginner or an advanced skier who is just looking to improve their technique, there are ski schools to suit everyone. Indeed the Merinet website lists a total of 17 schools so we have listed 10 of them below. As a very British oriented resort, they all have English speaking instructors.
Parallel Lines
Long established British ski school with many British instructors. They are easily identified by their bright blue ski jackets at their familiar meeting point at Chaudanne.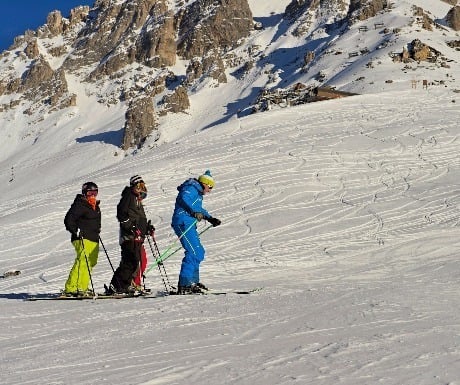 ESF Meribel
The traditional player historically with a wide range of instructors as part of the team.
Oxygene (was Magic)
A traditional Meribel favorite, Magic has become part of the ski school group Oxygene for 2017. Amongst the traditional lessons they also offer lessons designed for those who use a wheelchair or have difficulty co-ordinating their lower limbs, their Adaptive Sit-Ski Lessons in Méribel provide specifically-tailored tuition and expert equipment to ensure you can enjoy the thrills of the mountain safely and with confidence.
New Generation
With nine instructors in the team, their Méribel team is led by Zoe Campbell. Zoe has been teaching skiing for over 20 years with vast experience teaching children and adults alike including many years spent training future instructors as a BASI trainer.
The Development Company
TDC provides quality ski coaching clinics for people who really want to improve their skiing. Rather than the regular ski school and traditional lessons, they tend to concentrate more on individual coaching.
Marmalade
From one to one tuition, that guarantees 100% of an instructors time to "How to" sessions that cover everything from the 'Blue How To' to the more masterful 'Black How To' and everything in between. Marmalade also have an online booking form that is easy to complete and send for easy confirmation.
Snow Limits
Based in Courchevel, La Tania and The Three Valleys. SnowLimits tailor their lessons to suit all ages and abilities. Their experience of the Three Valleys enables them to take you on the best routes around the mountains dependant on your level of experience. Experience the best pistes and the best the snow conditions for that day, each time you ski with us. A ski lesson with SnowLimits will help you get more from your skiing, ensuring progression to the next level!
Cab9
An independent, professional group of 8 snowboarding instructors based in Meribel. Cab9 combine a laid back, friendly vibe with the highest levels of instruction. The testimonials on their website speak for themselves.
British Alpine Ski School
A large operation in multiple destination in the Alps. Priding themselves as being inspirational ski coaches who are passionate and enthusiastic about snow sports & teaching.
Snow D'Light
This ski school selects the very best ski and snowboard instructors, with the highest European qualification. (Ecole Nationale de Ski et d'Alpinisme de Chamonix and British Association of Ski Instructors). A multi national team of English, Russian, French, Spanish, Portuguese, German, Italian & Dutch speaking instructors selected for their teaching skills and experience. Snow D'Light only employ 'Fully Certified' instructors.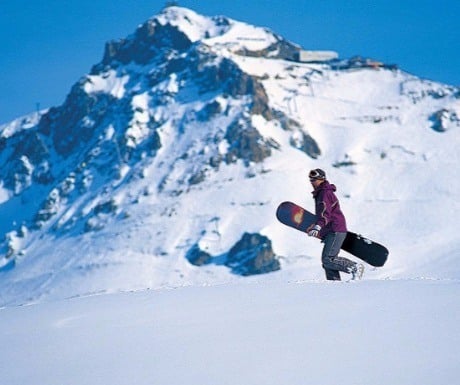 We can't wait for the winter ski season to start and hope you're all looking forward to it too. If you need any more information or advice then feel free to browse the instructor websites or leave a comment below.
Anne Wooley is Owner at Ski Cuisine.
If you would like to be a guest blogger on A Luxury Travel Blog in order to raise your profile, please contact us.
Did you enjoy this article?
Receive similar content direct to your inbox.