5 of South America's most romantic spots
For those in search of a romantic experience that's different from what's found in a typical vacation package, South America offers some of the most amorous destinations in the world. These getaway havens not only mean dinners by candlelight, long dreamy-eyed walks on the beach, and accommodations with all the creature comforts, they stand apart for their own special romantic appeal …where there's something inimitable yet somehow unidentifiable in the air. Steeped in romance, these South American retreats are places where you can cuddle up under the stars, samba across the dance floor or look into each other's' eyes while dining by flickering light. As your cupid, we our pointing our bow and arrow toward five of the continent's most romantic spots.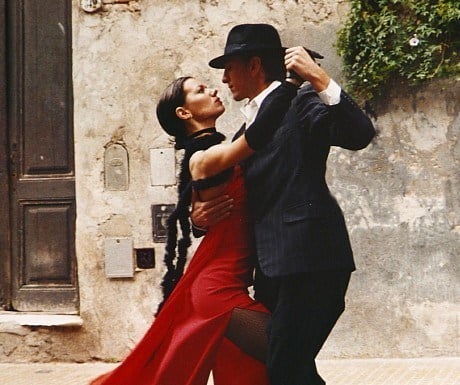 Rio de Janeiro, Brazil: Cidade maravilhosa ("The Marvelous City")
With its magnificent views, year-round tropical sunshine, pulsing nightlife, and famously good-looking locals, the tropical setting of Rio oozes excitement and passion – the perfect romantic getaway.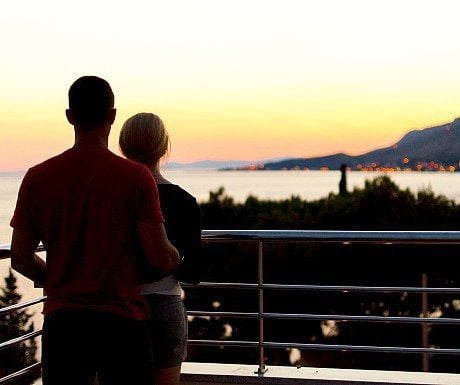 Though known for its endless white-sand beaches and cool tides wherever you might wander, couples trying to decide between "sun and surf" or bright lights and big city action can find all of the above. Indeed, this tropical city provides a full slate of vibrant culture, sumptuous dining, hip nightlife and fantastic shopping. For a romantic getaway with that special someone, Rio will ensure you're never come up short for ideas for truly memorable romantic moments. Its main tourist attractions boast some of the greatest landmarks in the world. A cable-car ride up Corcovado mountain to marvel at the Christ Statue and the jaw-dropping view of the "Sugar Loaf" – a romantic indulgence that even the unavoidable crowds can't ruin.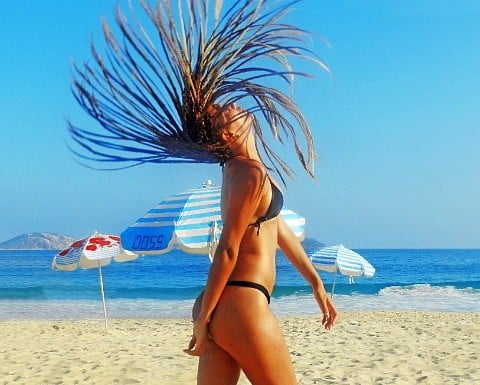 You or your mate might actually
be
the famed "Girl from Ipanema" as the two of you stroll along that beach or others like Copacabana or Leblon. Similarly, you can time your visit to experience one of the world's most sensual festivals: Carnaval – an annual event that crosses the line between what's romantic and what's categorically sexy. In addition to Rio's own host of attractions and experiences, there are scores of other unspoiled nearby spots that offer lovers an escape from the crowds. If the two of you have time to spare, be sure to take a short trip to the beautiful "Costa Verde" (Green Coast). This captivating stretch of pristine beaches, paradise islands and the well-preserved 17th-century port town of Paraty is well worth the journey. All and all, Rio is a city that will have your senses tingling and your pulse racing. As a destination for a romantic getaway, it's hard to beat.
Buenos Aires: Dubbed the "Paris of South America," you might find that it's better
Buenos Aires… The very name of this Argentine capital city evokes images of sensuous tango dancers, fine Malbec wine world-class opera and thick juicy steaks.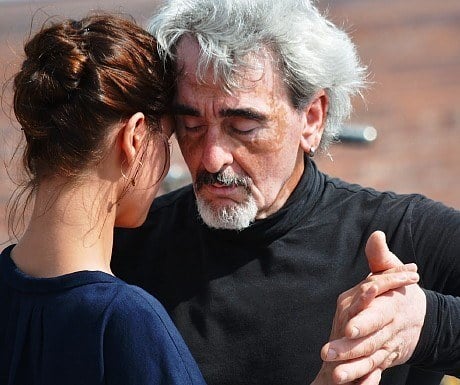 Though these classics alone make for a formidable romantic cocktail, this thriving cultural center provides even more opportunities to ramp up the passion. Possessing an astounding variety of hues, aromas, styles, traditions and architecture, it's easy to see why Buenos Aires has made it as one of the most popular destinations in South America. By day, a traveling duo with a passion for urban life will find all the romance they need. Lovers in Argentina's capital can spend their days strolling through the city's bohemian neighborhoods, visiting cutting-edge art galleries, checking out the city's upscale boutiques, or gazing up at the neoclassical, Greco-Roman and Art Deco architecture.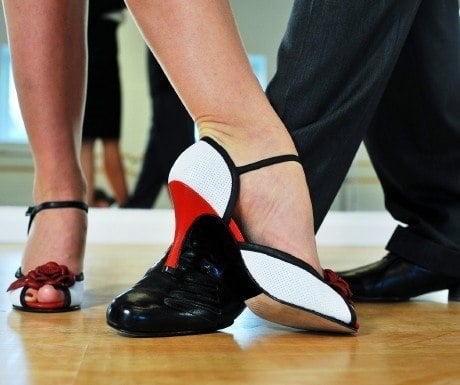 In the evening, you can set down to what is arguably the best cuts of meat in the world, and later head out to tango your way to romance. In glamorous clubs such as Rojo Tango or Tango Porte you can watch professional dancers perform the world's sexiest dance, while on Sunday afternoons, you can even join in the fun in clubs and plazas scattered about the old San Telmo barrio. It's easy to get swept away by Buenos Aires' diverse culture and colorful nightlife, and it's equally easy to understand why the city has been dubbed the "Little Paris of South America."
Galapagos Islands: Follow Darwin's footsteps in the "Enchanted Isles"
A romantic getaway should be one that's outstanding …one you will never forget. Many couples follow the crowds to more traditional spots like Hawaii or the
Bahamas
, though a vacation in the Galapagos Islands will take out of the cliché as you travel to a place of extraordinary wildlife and untouched landscapes. The Galapagos will leave the two of you feeling like you've been transported to another world.
Located 600 hundred miles off the South American coast, these "Enchanted Isles" are easy to reach, filled with extraordinary populations of unique wildlife, and — with less than 200,000 visitors annually — one of the more intimate destinations in the world.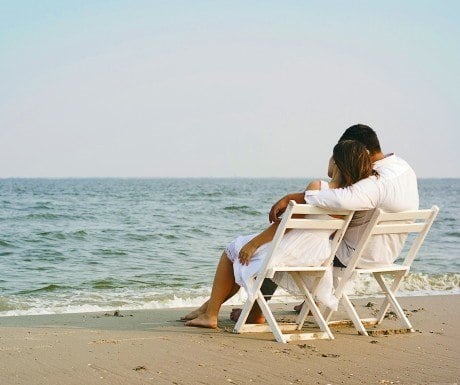 In these islands, you can relax and enjoy the amenities of a
luxury hotel
combined with exotic wildlife and the mesmerizing sunsets. Rent a bike, ride the waves, snorkel the seas, dive the blue deep, kayak tandem or hop on horseback. Add candlelit dinner overlooking clear blue waters, gorgeous white-sand beaches, and pure relaxation to the mix – not to mention snorkeling together alongside sea lions, tropical fish, sea turtles and rays – and you've got all the ingredients for a perfectly romantic trip. Retreat to your luxurious cabin in a sleek white catamaran, or to charming accommodations in one of the island's fun little port cities, then the next day begin the romance all over again. It's a romantic experience you won't get anywhere else, and might not have the chance to do ever again.
Cartagena, Colombia: "Your only risk will be wanting to stay"
A celebrated destination for romantic vacations in the Caribbean, the old city of Cartagena is one of the most beautiful and well-preserved cities in South America.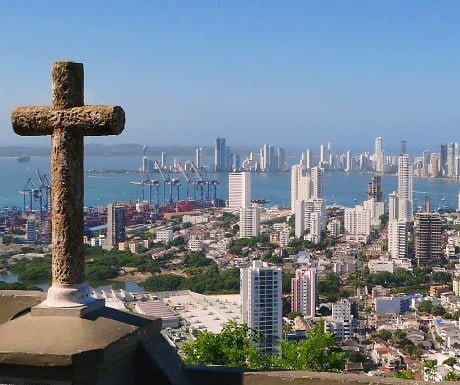 Just a 5-hour flight from
New York City
, this tropical Caribbean city possesses all the makings for your perfect fairytale getaway. Here you'll find colorful colonial mansions with 360-degree ocean vistas, cobblestone streets framed by bougainvillea in bloom, the unworried atmosphere of palm-frilled plazas, and of course screen-saver-worthy beaches that likely exceed your expectations. Most visitors stay in Cartagena's walled "Old City," the stunning historic quarter that's ripe for romance with dreamy ocean breezes, charterer-brimming boutique hotels and vibrant nightspots year-round.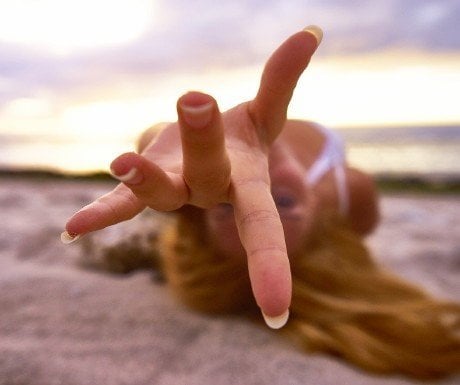 For couples seeking a bit of romance, Cartagena beckons. In the evenings, the Old City is at its best as the hawkers roll away and allow plazas to turn into dance floors for locals and visitors alike. For foodie couples, note that the Old City is king when it comes to ceviche. At any of the restaurants, you can try the Colombian specialty fish and rice dish cooked in coconut with plantain – simply subline when enjoying the sunset and the ocean breezes. In the clubs and bars, you'll discover that the bartenders are wildly creative, infusing their liquors and masterminding daily drink specials.
Amazonian Riverboat Cruise: Romance in the rainforest
How can you really impress the one you love for a honeymoon, anniversary Valentine's Day or just as a treat? What not go beyond the usual greeting cards and roses to dazzle your soulmate with a journey deep into the heart of the exotic Amazonian rainforest? Named as one of the world's "New Seven Wonders of Nature," the Amazon is an almost mythical ecosystem whose richness and wonder continues to lure adventurous travelers from all walks of life.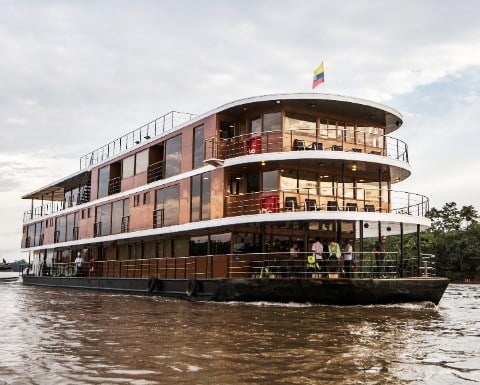 For couples, as an alternative to luxury cabaña, consider an all-inclusive riverboat cruise. On these, you can sit back, relax and drink your complementary glass of champagne while watching the Amazon rainforest pass by. But don't worry at all about getting bored – from dawn till dusk you have the option of participating in various Amazon jungle excursions and activities: from spotting sloths and monkeys and watch brilliantly colored tropical birds overhead, Pink dolphin watching, piranha fishing, kayaking, jungle trekking, visits to remote indigenous communities and more! Of course, all of these activities are optional; so if you prefer a day of relaxing on deck or in your guest suite, you can simply enjoy the view and each other.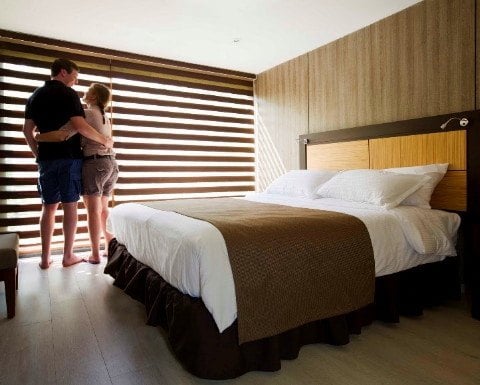 After a full day taking in the rainforest sights and sounds you can savor pisco sour with the setting sun from the top deck roof or lounge before sitting down to delicious a romantic candlelight meal in the ship's restaurant (or privately in your honeymoon suite), before finally snuggling up under plush Egyptian cotton sheets. Your soulmate, a passport and the yearning for romance and adventure are all you need to turn your dream getaway into reality! Endowed with an unequaled variety of natural wonders and an amazing array of stunning destinations, South America is the perfect place for couples seeking their romantic getaway. Take long walks on sun-kissed beaches, explore quaint colonial towns, sip a Pinar sour amid cool breezes on the Caribbean coast, or enjoy the sensual delights of tango with a candlelit dinner. Amazingly amorous shared adventures are plentiful on this enchanting continent.
Alfonso Tandazo is President and CEO at Surtrek Tour Operator.
If you would like to be a guest blogger on A Luxury Travel Blog in order to raise your profile, please contact us.
Did you enjoy this article?
Receive similar content direct to your inbox.