By
Viktoria Altman
on Jan 18, 2018 in
Accommodation
,
Attractions
,
Bars
,
Food and Drink
,
Going Out
,
Hotels
,
New York
,
North America
,
Regions
,
Restaurants
,
Travel Miscellany
,
USA
Considered by many to be one of the most beautiful parts of New York State, the Catskill mountains play host to hundreds of thousands of visitors from NYC each year. The Catskills close proximity to the city, pristine nature, well developed tourist industry and affordable accommodations make it the perfect getaway for the ever stressed New Yorker. There are plenty activities here and, to help you make the best of your next trip upstate we have put together a list of our Top 10 Things To Do in the Catskills.
Stop by New Paltz University and the Museum of Samuel Dorsky
Originally established in the early 1800s, the New Paltz campus covers 257 pristine acres of Upstate, New York land. Like many public universities, New Paltz plays host to a high quality (and free) art museum on campus. The latest exhibits include the works of Andy Warhol and Steven Holl, the world famous architect. There is also a permanent collection of classical and modern artworks from all over the world even including some discovered on the premises of the campus. After spending the afternoon visiting the museum, take a few minutes to stroll the beautiful campus and enjoy its picturesque surroundings.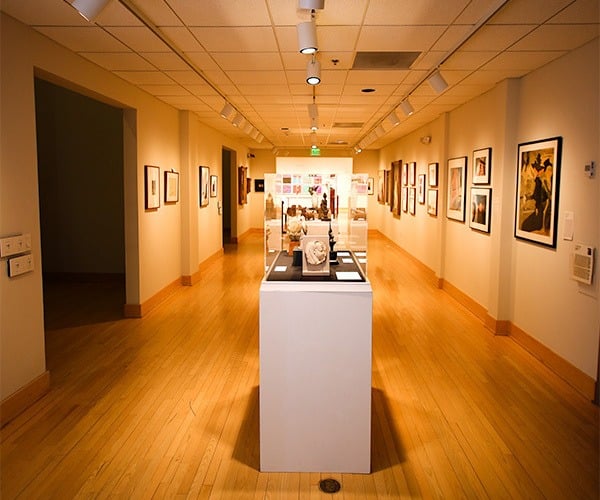 Try some authentic German food at a local restaurant
Although many cities and towns across the US offer a variety of great ethnic restaurants, there are few towns that offer a wide selection of German cuisine. Round Top, is one of those towns. Its German fare is known to be keeping the with the traditions put down by the many German immigrants that settled here in the early 1900s. Although the immigrants integrated into mainstream American society ages ago, the restaurants remain and serve a wide variety of traditional German dishes – from Schnitzel to sausage, accompanied by fresh local beer. Some favorites include Maassmann's, Hartmann's, Bavarian Manor and Nussy's.
Visit an Alpaca farm
Located on the southern end of the Catskills in the town of Roscoe, Buck Brook Alpacas offers year round tours. This is a perfect stop for those with youngsters or those young at heart. The visit is free, and an on-premise shop offers high quality Alpaca goods and great knitting yarn. Be sure to stop in after you have some fun playing with baby Alpacas, touring the grounds, and have learned a little bit about how Alpacas are raised.
Eat at The Station
Converted in 1999 from a dilapidated but historically significant train station, this Italian eatery offers high end meals with a side of fascinating history. The Station, located in New Paltz originally opened as Wallkill Valley Railroad Station and was frequented by Franklin D. Roosevelt during his third term; and FYI, his weekend getaway home is only a few minutes from here, and is open for tours. In the early 1900s, the station served as a passageway for most of the concrete on its way from a production facility in upstate NY to be used under the Brooklyn bridge. After falling into disrepair in the early 1980s, the station was purchased by a local entrepreneur in 1999 and converted into the wildly popular upscale Italian eatery you will see here today.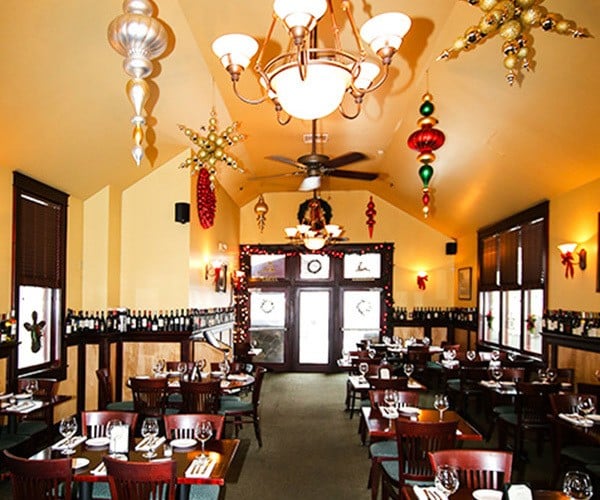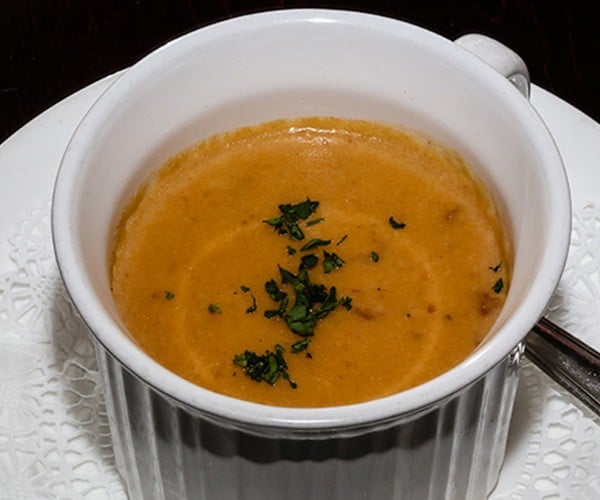 Take a drive down route 23A
New York has dozens of scenic highways and one of best is the hidden treasure of Route 23A. This road passes by a wide variety of waterfalls, rivers, lakes and hiking trails. No matter the weather, the view is gorgeous, and the highway is almost never crowded. There are plenty of safe parking areas to take pictures along the road, so don't forget your camera!
Visit a high-end distillery
In Roscoe NY, the Prohibition Distillery, based in an old firehouse, produces top shelf vodka, gin and bourbon. Distillery tours are free and tastings ask for a voluntary contribution. All contributions go to support charities that help families of fallen soldiers. The design elements of the bottles produced here are as high end as the alcohol they hold, and the products make for terrific souvenirs and gifts.
Visit the Phoenician flea market
The highly curated Phoenician flea market only hosts the best of vendors. You won't find any mass produced goods at this high end market. Only the best handmade goods, high quality locally produced foods and alcohol are available here as well as a few select vendors offering vintage goods in pristine condition. The market moves around the Catskills and is hosted at a variety of indoor and outdoor locations depending on weather and time of day. In the winter the market is hosted in Scribner's luxury lodge.
Enjoy brunch with a view of the mountains
Enjoy brunch with a view of the mountains at Prospect's Restaurant located in Scribner's Lodge. Their small brunch menu offers innovative yet traditional dishes, including fantastic eggs Benedict and avocado toast. The well-appointed dining room features huge picture windows with a terrific view of Hunter Mountains. House special drinks complete the perfect brunch experience.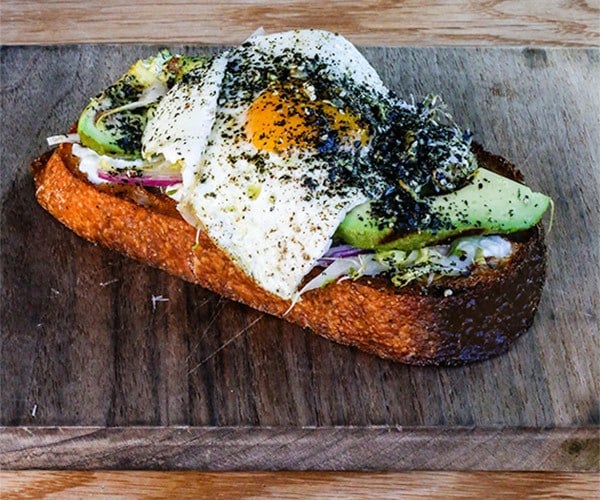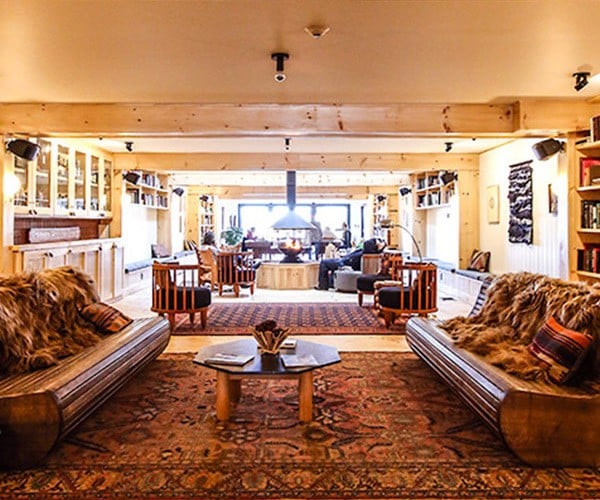 Stay at America's oldest family run inn
There is no shortage of wonderful hotels in the Catskills but there aren't many that can trace their history all the way back to the founding of America. After the Revolutionary War ended in 1783, some families who had shown bravery and sacrifice in the war were granted tracts of land. Some of this land was granted by George Washington personally, and thus began the story of Winter Clove Inn.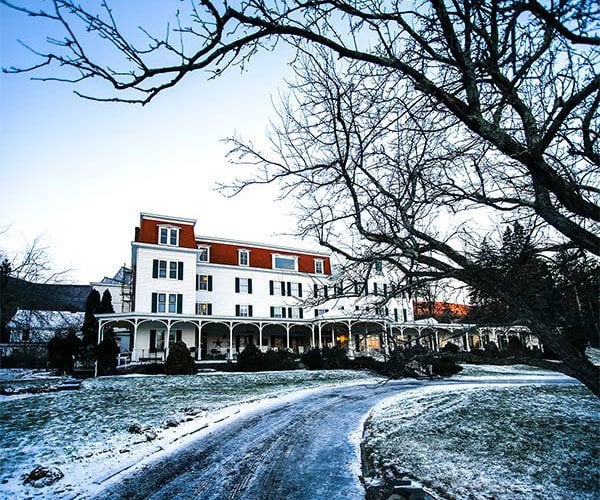 After being given 400 acres in upstate New York by the new president, the Slater family took up a common for the time task – farming. The original farm house began to take in a few guests in the summer, and then a few more until they became the inn they are today. After being passed down from generation to generation the Inn is a fully functioning resort. Winter Clove is decorated in simple early American style with many rooms featuring their original farmhouse furnishings. The inn's two on premise pools, bowling alley, restaurant/bar – and of course history, make it well worth the visit.
Ski at Windham Mountain
Considered to be the premier skiing destinations in the North East, the huge Windham mountain resort supports 54 trails, a dozen lifts, a ski school, several restaurants, a spa and on-premise lodging. Clearly, there is plenty to do here, and for many New Yorkers the easy accessibility of Windham can't be beat – this is the skiing destination of choice for a weekend getaway in the Catskills.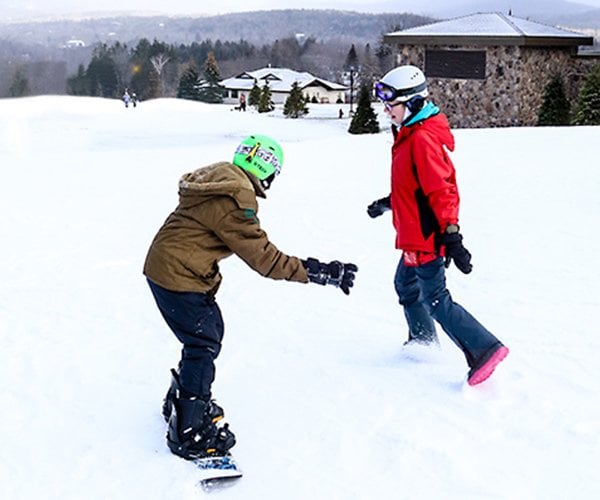 Windham corporate culture places an emphasis on family friendly skiing, and employees are trained to offer a helping hand to young and struggling skiers. Though perfect for the kids, there are plenty of challenging trails for the more experienced, including double black diamonds for the most advanced. The ski school boasts a great teacher to student ratio and instructors have experience teaching both children and adults living with disabilities. To top it off, Windham produces plenty of artificial snow providing its skiers with fresh powder during the entire winter season. In the spring, summer and fall Windham offers mountain biking trails and hiking.