Thailand may be known for its full-moon parties and as a common destination for student gap year travels, but head away from the hustle and bustle of the tourist areas and you'll find the real country – a beautifully tranquil land with some of the best landscapes you'll ever see.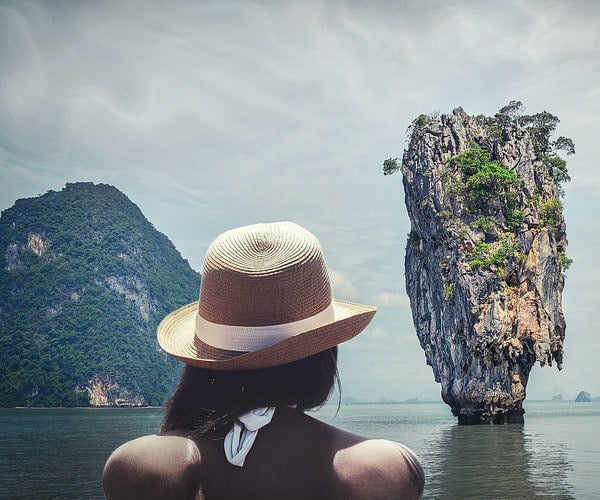 Whether you decide to sail among magical-looking islands on serene aqua waters or explore the tropical mountain scenery before an afternoon of meditation and yoga, Thailand is sure to spiritually heal you and leave you with memories that will last a lifetime. Here are five of our favourite wellness and detox retreats in Thailand:
1. Kamalaya, Koh Samui
Nestled among lush greenery, this award-winning luxury health resort with spa offers unparalleled views of Koh Samui and is known for its healthy, Asian-fusion fine dining offering.
Kamalaya prides itself on its reputation as one of the best life enriching wellness sanctuaries in Thailand and it's easy to see why. Whether you're looking to detox and lose weight, or destress and recenter yourself, Kimalaya has a combination of Eastern and Western therapies that can help, including yoga, pilates and meditation.
With many of the counsellors previously being monks and a number of visiting experts, why not book a holiday here to try traditional Chinese medicine, the latest spa treatments and to unwind in the 25-metre pool?
2. Chiva Som, Hua Hin
Known as a 'haven of life' on the Gulf of Thailand, Chiva Som is a luxury health resort that offers a wellness retreat in lush seclusion. With seven acres of tropical gardens and beach access, this upscale hotel and retreat has been providing lasting health benefits for weary travellers for over 20 years.
Whether you're travelling solo, as a couple or in a group, the staff at Chiva Som can provide a programme of tailored activities through its fluid programme, including Thai Chi at sunrise or an afternoon kick-boxing class.
Then lay back and relax in its elegant, recently renovated rooms.
3. Absolute Sanctuary, Koh Samui
It says it all in its name, Absolute Sanctuary provides a simple, peaceful wellness experience where you can cleanse your body and mind among Moroccan décor in one of the most serene parts of Thailand. Absolute Sanctuary offers a number of different yoga classes, including Ashtanga Vinyasa, pranayama, and hot, and are known as gurus who train yoga instructors from around the world. But if yoga isn't your thing, there is an extensive activity programme featuring pilates, boxercise and morning hikes.
If you so choose, Absolute Sanctuary also offers fasting programmes which will give your digestive system a break and clean out your system which will see you leave the wellness retreat with a true fresh start.
4. AmanPuri, Phuket
AmanPuri means 'place of peace' in Sanskrit and you will experience just that as you lounge in one of this wellness retreat's pavilion homes on its coconut palm lined private Phuket peninsula. This luxury resort overlooks the Andaman Sea and was the very first Aman resort – a name that has now become synonymous with style and luxury around the world.
AmanPuri acts on traditional Thai methods to offer its guests a holistic experience for a completely
regenerative experience in luxury surroundings.
5. Soneva Kiri, Koh Kut
Soneva Kiri combines utmost luxury and environmentally friendly design among breath-taking scenery for unforgettable Thai experience. Located on the unspoilt tropical island of Koh Kood, Soneva Kiri offers ultimate relaxation with a wealth of treatments, including mud massages, Thai herbal baths and Ayruveda oil therapy, as well as activities such as tree-pod dining, outdoor cinema and star gazing the observatory.
If you want a peaceful escape from modern life, there is nowhere better than Soneva Kiri on one of Thailand's least populated islands.
Frances Geoghegan is CEO at Healing Holidays. Healing Holidays is an award-winning tour operator, specialising in spa and wellness escapes.
If you would like to be a guest blogger on A Luxury Travel Blog in order to raise your profile, please contact us.