Holidays on the beach are lovely, but holidays on a Californian beach… oh wow.
California do beaches like no other; not only are the landscapes, the sunsets and the backdrops absolutely stunning, but the diversity of 'vibes'; from relaxed to high energy make this a wonderful State to spend some time at the beach. And boasting a coastline stretching over 1264 miles, there are quite a few of them to choose from!  I've put together some of the highlights for you, with yes – the best and most famous – as well as a few of my own personal insider tips.
First up, my own personal favourite, no less:
Corona Del Mar State Beach: my favourite
Are you looking for something slightly off the beaten track with a quieter and more laid-back vibe to it? Do you want to spend time on one of the few south-facing beaches on the Californian coast?  Welcome to Corona Del Mar State Beach.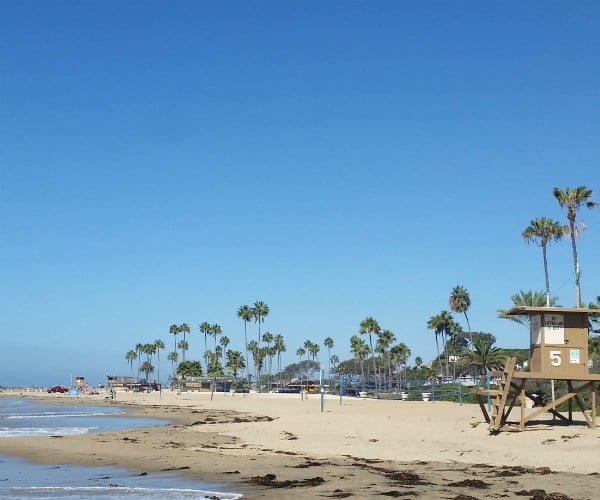 Not nearly as well-known as its bigger neighbour at Newport, Corona Del Mar is a protected beach within the State Park System of California (in other words, it's beautifully looked after). The beach begins by a rock jetty that forms the east entrance to Newport Harbour and the soft golden sand stretches out for half a mile or so.  The public beach has lots of parking, changing rooms and toilet facilities, and is overlooked by some very interesting private properties set on the cliffs. You can also delight in the local grub-shack named The Tackle Box, made famous by its chef Brian Huskey who appeared on BRAVO TV's hit show -Top Chef Season 11: New Orleans – where he cooked his way to the top 5! Now that's what I call a beach grub shack!
The town itself is also sleepier than its buoyant neighbour and enjoys a really quaint and laid back vibe to it.
Pismo Beach: family time
Looking for one of the most acclaimed family beaches in the State?  Welcome to Pismo Beach.  This is a classic Californian beach town in the central coast region, offering long white beaches for strolling and taking in the famous Pismo Beach sunset.  Bliss.
Fed up of strolling slowly and lying around?  Well then, start exploring the tide pools, coves and caves; and then sign up for golfing, bicycling, walking, tennis, horseback riding, scuba diving, bowling, hiking… Something for everyone. You might even be lucky and spot some whales breaching off the coast.
Santa Monica: people-watching
Can you guess the famous song that's just popped into my head?*
Are you a people-watcher? Welcome to Santa Monica: people just love meeting on this immaculate beach, so you can sit and watch the entire world go by catching anything from movie shoots, cycling, roller-blading to beach-volleyball games. With a whole 3.5 miles of Southern California beach and over 300 days of sunshine, the Santa Monica Beach is a prime piece of Californian coastline and a welcome retreat for holidaymakers and locals alike.
And if that's not enough, there's never a shortage of seaside fun at Santa Monica Pier where beach meets boardwalk in a festive display of amusement park rides, aquarium wonders and festival food. It's free to stroll along the historic boardwalk and browse through the goods, and even if you don't go for thrill rides, there's also no charge for the show-stopping sunset at the end of each day.
Santa Monica is also famous for being the end of the famous Route 66.
Malibu Beach: surfing and nature
The Malibu Lagoon is where Malibu Creek meets the Pacific Ocean. Malibu's Surf-rider Beach is a long-standing premier surf beach. On the east side of Malibu Creek Bridge, the famous Malibu Pier allows for excellent saltwater fishing and to the west, visitors will find picnic tables and a nature area, excellent for bird watching and the study of a unique eco-system, a Southern California saltwater marsh.
Laguna Beach: seven miles long
Laguna Beach features seven miles of soft sand and the sound of the surf is a year round retreat. Laguna is one of Orange County's most fashionable towns, as well as one of the most culturally rich. The water at Laguna is generally clean and calm, though occasionally the Pacific tends to be cool with strong tides. Clean, white and warm, Laguna's sands are perfect for strolling, volleyball matches or simply unwinding on a blanket. It is also an aawesome spot to catch that famous Californian sunset.
Venice Beach: high energy
Venice Beach is like no other. Yes, like other Californian beaches it has sand, surf and sunshine but a 3-ring urban street circus?  Complete with philosophical artists, trash-talking hoopsters, preening weightlifters, barefoot sand-sculptors and more? All of this frenetic activity happens on Ocean Front Walk, a 3/4-mile concrete boardwalk with stores, fast-food spots, flea markets and artists.
Phew, I'm tired just thinking about all that activity – thankfully, there is no shortage of places for refreshment either.
Long Beach: the beach-lover's paradise
Long Beach Island is a beach lover's paradise. Even at the widest point of this 18-mile-long island, you're never more than half a mile from the other side.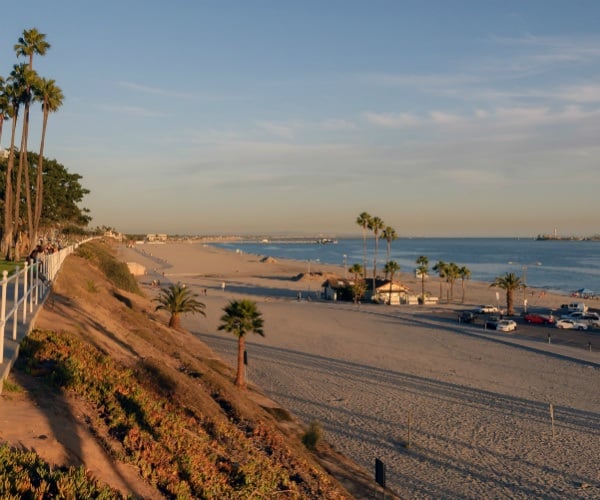 Long Beach has transformed itself into an upscale tourist resort with many waterfront attractions, including a new aquarium with a fabulous shark exhibit, two excellent art museums, charming shops, public golf courses, the annual April Grand Prix international auto race and many more along its eight-mile stretch of beach.
Take the kids to the waterfront entertainment complex with rides and live performances or to the farming demonstrations at Rancho Los Alamitos. Cruise the canals of Naples Islands at Long Beach in a genuine Venetian gondola. Tensions and stresses dissolve in this laid-back, friendly city.
*Yes, you guessed it… All I Wanno Do… by the lovely Sheryl Crow.
Kim Robertson is Director at Your Way (Travel) Ltd. Your Way (Travel) Ltd. specialises in long haul, tailor-made, cruise and luxury travel to the USA, Caribbean, Indian Ocean and Far East.
If you would like to be a guest blogger on A Luxury Travel Blogin order to raise your profile, please contact us.