The rainforest is full of many views that astonish travelers every single day. It welcomes people who want to discover the treasures of this land. Located in the eastern lowlands, the Amazon Rainforest in Ecuador is 300–600 meters above the sea level and lies at the foothills of the Andes mountain range. Although its climate is mostly rainy, the "dry" season starts from September to March and the temperature has a yearly average of 26ºC (80ºF). The Ecuadorian Amazon is one of the 25 most bio-diverse hot-spots in the entire world. This is why we want to show you the most astounding sights you can see when you visit it.
1. Coca
Coca is located in Orellana Province, 10 hours from Quito if you go by bus and 35 minutes by airplane, it is the starting spot to go to two of the most important reserves/parks in the Amazon and in Ecuador, such as Yasuní National Park and Limoncocha Biological Reserve. There are many restaurants and places to sleep during your travel to the Amazon and a really modern museum MACCO where you can learn more about the ancient cultures of the Amazon. Another suggested activity is to take a stroll through the "Malecón" or esplanade of the Napo River to wonder about nature or just see how the locals live.
2. Yasuni National Park and Biosphere Reserve
This park was established in 1979. It has 982,000 hectares that make it the largest mainland National Park, and it was declared an International Biosphere Reserve in the same year by UNESCO. It is mostly uninhabited, but the Huaorani community does live and work there. They even have a reserve for themselves. There are some Kichwa communities as well, among which the highlight is Añangu whose
inhabitants work in ecotourism and protect the territory and biodiversity for the joy of tourists. There are many lodges inside, so you have plenty of options to choose! Yasuní has many rivers: Yasuní, Cononaco, Curaray, Tiputini and more. Adventure is the main attraction of this park! Here you will be able to practice canoeing, hiking, and wildlife viewing. The fauna is amazing and varied: piranhas, conga ants, turtles, caimans, armadillos, anacondas, dolphins and more.
3. Parrot clay licks
An unforgettable experience full of colors and sounds, it´s a must for a real traveler, just imagine to see more than five species of parrots and macaws chirping and quivering its wings at the same time, it's just amazing. The easiest access clay lick is inside Yasuni National Park, where you can find a comfortable cabin in the middle of the jungle where you can enjoy taking photos and videos without scaring or harming wildlife.
4. Canopy towers
Do not miss incredible views and endless rainforest landscapes from a canopy tower 120 ft. above the ground, some of them are even built next to giant kapok trees, which are the best places to spot wildlife and specially bird species, always carry your binoculars and check if your lodge provides a telescope when you visit these incredible structures.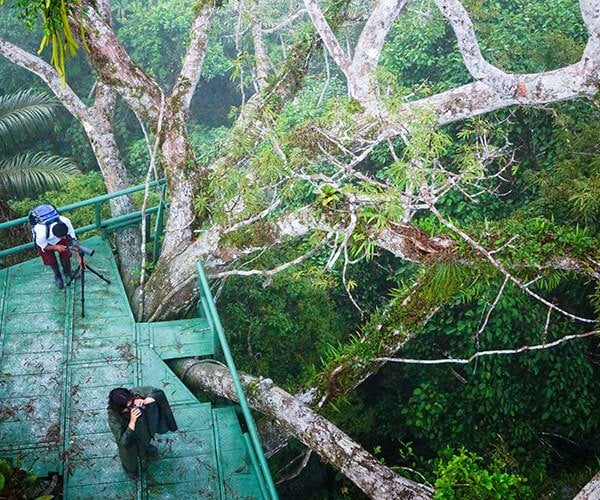 5. Cultural centers
Be sure that your program includes any cultural exchange activity, like cooking local dishes, taking part of ancient rituals, learning more about the way of life of the native inhabitants of the amazon basin or even spend some time at a local school, this will definitely enrich your trip experience. Additionally some of the centers sell original hand-made crafts for the long list of souvenirs to take back home and of course prepare your camera because this a good opportunity to capture the most emotive moments!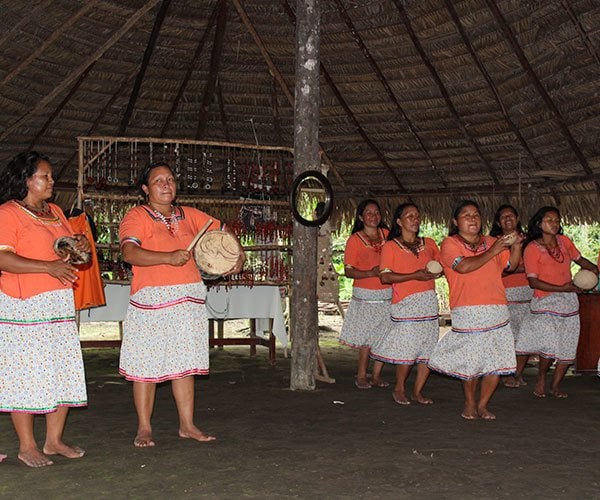 Diego Escobar is Marketing Director at Napo Wildlife Center. Napo Wildlife Center is an eco-lodge offering unforgettable experiences in the Amazon rainforest of Ecuador, inside Yasuni Biosphere Reserve, which is managed by the Añangu kichwa aboriginal community.
If you would like to be a guest blogger on A Luxury Travel Blog in order to raise your profile, please contact us.