Up there with geisha, samurai and Tokyo's towering skyscrapers, sakura (cherry blossom) is one of the most recognisable and much-loved symbols of Japan, inspiring poetry, painting and many a picnic.
Whether framing Mount Fuji's snow-capped summit, forming a sea of pink around a samurai-era castle or trailing around the gardens of Kyoto's many temples, those fluffy trees make some of Japan's most popular landscapes even more beautiful. With mild weather to match, villages, towns and cities share a sort of giddy joy during the sakura season.
Here's what you need to know:
Crowds
While the internet is filled with blissfully peaceful cherry blossom scenes, photographs can be deceptive. The chances of having a sakura hotspot to yourself are slim – the season isn't one of Japan's best-kept secrets. That said, if you get off the beaten track, there are chances to escape the crowds.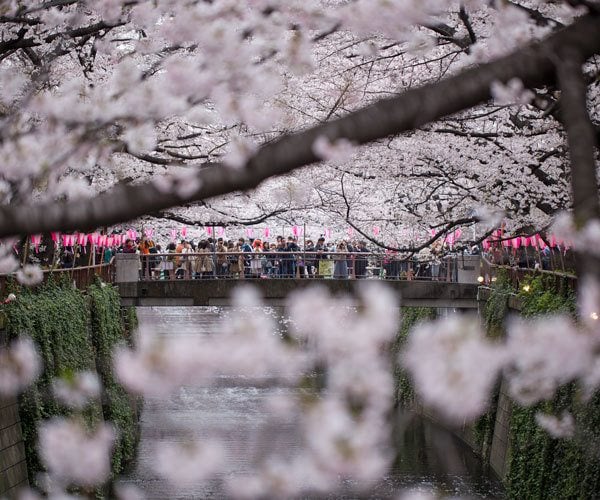 Best spots
A debate if ever there was one! If you're hitting the main cities, Tokyo's Ueno Park, Hamarikyu Gardens and Shinjuku Gyoen are firm favourites, as are Kyoto's Maruyama Koen and Philosopher's Path. Fuji Five Lakes is a good place to spot everyone's favourite mountain, and most of Japan's castles are surrounded by the pink stuff.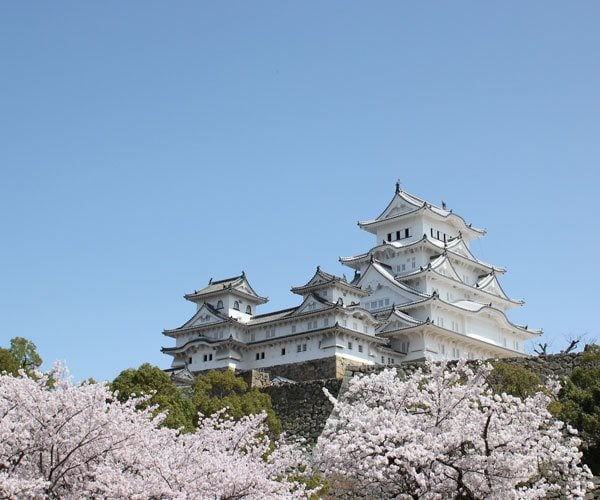 If you fancy going your own way, little-visited (but no less lovely) areas include Kawazu in February, Kakunodate in late April and Megijima (not to be confused with Miyajima) Island in early April.
Hanami (flower viewing) picnics
Hanami is a rite of passage during the season. Expect to see blankets spread beneath the blossom with petal peepers sharing bento boxes and cups of sake. Arrive early to secure a spot.
Cherry blossom fever
While it may come around every year, the novelty never wears thin. Every shop is chock full of cherry blossom flavoured treats, and word on the street is dominated with ongoing analysis of the blooms' movements – traced with the intensity of a most wanted witch-hunt.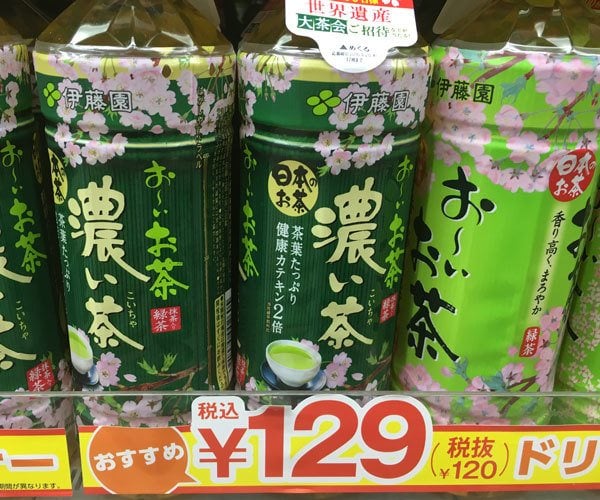 Unreliable dates
Perhaps the only part of Japanese culture that isn't politely punctual to a fault. Whether it's a case of the early bird catching the worm, or good things coming to those who wait, the cherry blossom is a transient treat that has its own agenda. This nod to the short-lived nature of all living things makes the sakura even more special to Japanese people.
Rest assured, there are dedicated meteorologists tracking its every move, from its first buds in the southern Okinawa islands in February, to its sweep through Kyoto and Tokyo in early April, right up to its conclusion up in the northern island of Hokkaido in late May.
Top tips
Not only does the season draw crowds from across the world, it's also a busy time for domestic travel. Diligent planning pays off, be sure to plan your holiday well in advance (more than a year if possible). If you're heading to particularly popular places, be sure to book seats on your train, and consider staying in a local hotel or ryokan to get there before the crowds do. Sunrise has never been so sweet.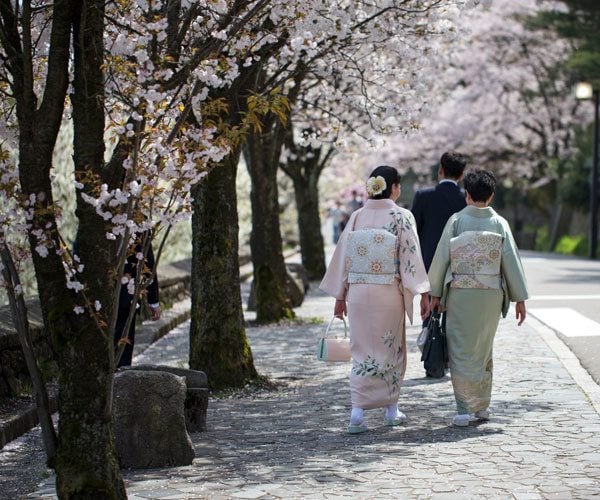 Alternative to the cherry blossom season
Japan is a bit spoilt when it comes to the seasons – each really does have its own charm.
Summer's calendar is full of matsuri (festivals), it has the clearest conditions to climb Mount Fuji and there are fewer crowds than at other times of year. While temperatures really do creep up, sprawling coastlines provide plenty of respite and scuba diving opportunities.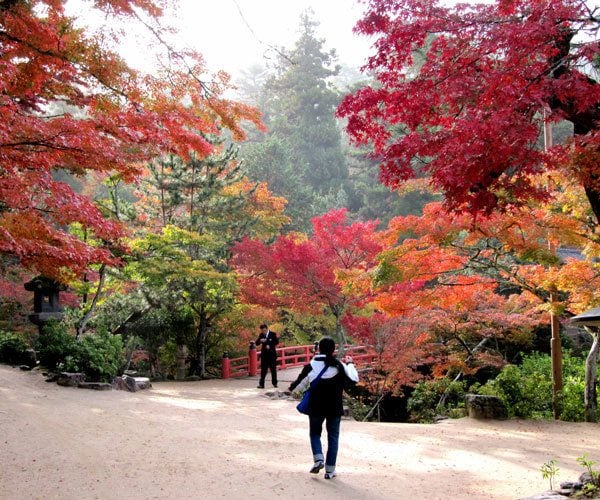 Autumn trails just behind the cherry blossom in the seasonal popularity stakes, with the striking koyo (autumn leaves) blanketing the landscapes in sharp shades of red and gold. The koyo season lasts longer than that of the cherry blossom, so there's less nail-biting over dates.
Then there's winter. Think warm sake, nabe (Japanese hot pot), and incredible illuminations including lantern festivals and fireworks displays. With plentiful powder snow, Japan also has some of the best ski conditions in the world.
Head up north to Hokkaido for winter experiences in a league of their own; as well as the Sapporo Snow Festival with its building-sized works of art (such as an icy St Paul's Cathedral), there's also the chance to see the red-crowned cranes and the Stellar's Sea Eagles.
Alastair Donnelly is Director at InsideAsia Tours.
If you would like to be a guest blogger on A Luxury Travel Blog in order to raise your profile, please contact us.