By
Su Stephens
on Mar 15, 2018 in
Attractions
,
Europe
,
Events
,
Food and Drink
,
France
,
Going Out
,
Leisure Travel
,
Regions
,
Speciality Travel
,
Travel Miscellany
,
Western Europe
With Spring sprung and the warm weather returning, this is a gorgeous time of year to explore Provence as the region wakes up after Winter. One of the many delights about this region is the sheer variety of things to do and see. To help you plan your Spring in Provence I have listed a selection of ideas to help you embrace all that the area has to offer!
Eating without the guilt – gourmet escapade at Rasteau
What a wonderful concept this event is, this year taking place on 20th May. If the landscape were not enough to entice you to take part in this 6 kilometre walk, then perhaps gourmet tasting en-route might persuade you? Traversing vineyards and hills, with the vista of Mont Ventoux in the background, this annual walk is dedicated to the joys of Provencal food and wine. And your reward for the exercise is to sample the best of both at the end of each kilometre you walk. If you have any energy left, then don't miss the craft fair which will be running all day in Rasteau. Reservations can be made on the Terres de Lumière website.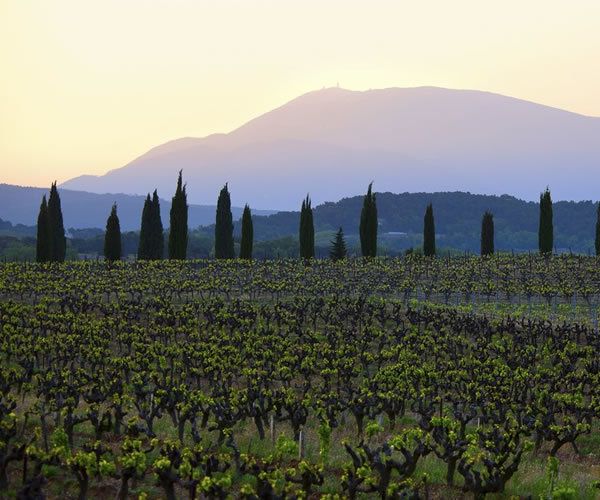 Gorgeous gardens and more
This year's annual plant and garden event at Serignan-du-Comptat will take place over the weekend of 14th-15th April. Truly a spectacle not to be missed, with the whole village full of plants with which to fill your garden, plus workshops and gorgeous decorative items to buy. If travelling makes plant buying difficult, you will still find inspiration and a feast for your eyes. But remember, many a small plant has been coaxed into a carry-on bag! Top tip, pop the plant into a plastic bag and blow air into the bag before knotting it… a great way to stop fragile leaves being crushed. Gorgeous plants can also be found in Beaumes-de-Venise on 1st April.
Wine, wine and more wine
Well, you really couldn't visit Provence without some dedicated 'degustation' could you! From 7th-8th April, head to Chateauneuf-du-Pape for 'Les Printemps de Chateauneuf-du-Pape' Salon des Vins. As many as 90 producers will be presenting their wines for you to sample, so it is a unique opportunity to discover the diversity of Provencal wine production. Even better, wine can also be purchased. As is usual with these wonderful French events, there will be tasty 'eats' plus a gourmet market.
With the inevitable draw of the grape, there are a whole variety of wine based tours available to you, many of which can be individually tailored to your interests. Bandol and Riviera Wine Tours offer day excursions which explore several wine Domaines and you will have the chance to look, taste and learn all about the wonderful local wines. Provence Wine Tours offer small group wine excursions, customised trips and even a Wine Academy where you can take part in a tasting class specialising in French wine and cheese.
Truffle hunting
Well, love them or hate them, no one could deny that truffles are inherently fascinating and, every Friday from May to August, you can discover all there is to know about these culinary delicacies at the Carpentras Truffle Market. Follow your exploration with lunch at 'Chez Serge', 90 Rue Cottier, Carpentras, where you can enjoy tasting those same summer truffles prepared by an expert. If truffles aren't your thing, the Friday Carpentras general market has lots of gorgeous French produce to offer too.
The glory of French roses
Although the English rose is said to reign supreme, French roses are positively breath-taking. From 19th-21st May, you can see them massed in all their glory at the biennial 'Alterarosa' fair in Avignon. As you stroll amongst the mass of blooms, you will have a chance to see both ancient varieties and the most recent additions, bred by experts.
Twilight history
On 19th May, another French national event will be taking place, the 14th 'European Museum Night'. Throughout the country, museums will have special openings (generally free of charge) offering tailored events, sometimes torch-light tours or fireworks, sometimes poetry and music. Head for historic Avignon, and enjoy both this event and the beauty of this historic city at twilight.
Lots and lots of exercise
Head to Gigondas with a mountain bike on Saturday 26th May and join this annual event embracing two French passions… biking and wine. Definitely not the Tour de France, but you will cycle through the beautiful landscape of the Dentelles de Montmirail, exploring vineyards and sipping wine as you go. There will be more French conviviality when you enjoy a long, lazy lunch at Gigondas la Cave at the end of your exertions.
Variety is the spice of life
One of the best ways of enjoying the sheer variety of Provence, is by spending time with some of the locals who volunteer to share their passion for the area with you. Whether your preference is for a personal tour or you would prefer to take a course, there really is something for everyone. 'Tours by Locals' is a good source of information and ideas.
Provence is the historic centre for soap-making in France and L'Occitane de Provence offer tours of their factory, garden and museum in Manosque (booking essential). Here you will have the opportunity to see Mediterranean plants growing in the garden and then watch how these natural ingredients are processed into their famed products. If you would like to be 'hands on' and create your own soap, then book one of the courses based around Provence in centres such as Marseille and Aix-en-Provence.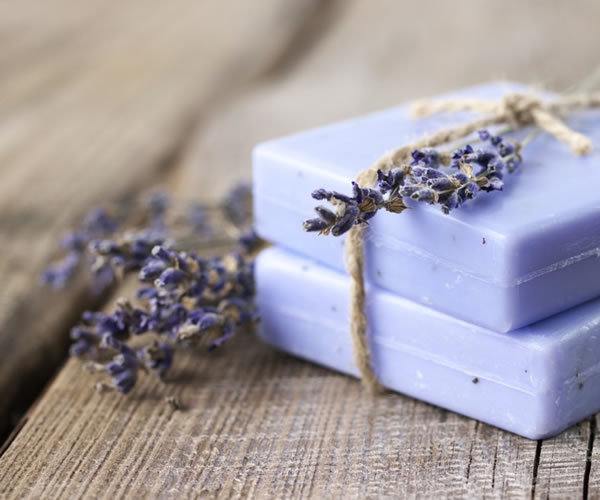 And if you would like to view wonderful artworks along with your wine, head for Château La Coste, near Aix-en-Provence. Here, organic wines feature alongside art and architecture, plus you can dine in style at one of a variety of restaurants on the estate.
A wonderful coastal drive
If you are happy to spend a little time journeying in a car, then head east to Porquerolles.
Dubbed France's 'secret seaside' this gorgeous little island is certainly worth a visit. Just 20 minutes by boat from Hyeres, you will find multiple small coves with white sand beaches and backed by pine trees. The island is now protected as a national park and can only be described as divine. May is one of the best months of the year to visit with nature at its most abundant, before the Summer sun bakes everything dry. You won't find beach bars, so bring a picnic and enjoy the tranquillity.
A little further to the east you can enjoy a wonderful coastal drive from La Croix-Valmer and Bormes-les-Mimosas. The village of Bormes has also won awards for its beautiful floral decoration. As you follow the coastal road, you will be dazzled by the turquoise water and tiny coves of this part of the Cote d'Azur en-route to the little town of La Croix-Valmer. The town has an old-fashioned feel with pretty beaches. Just a little further down the coast you will find 'the Venice of France', glorious Port Grimaud. Again, pack a picnic and feast your eyes on the views.
Pony trekking
Not everyone's cup of tea, but an absolutely wonderful way to see the glories of the Provencal countryside before the heat kicks in. Up in the hills, Spring arrives that bit later and, even in early May, some of the Spring flowers and cherry blossom will still be there to delight.
The pretty village of La Crau makes a good centre from which to explore this area of Provence and there are several trekking locations just outside the town, catering for multiple riding abilities. Alternatively, head for Les Crins de Gaia where you can trek, have riding lessons, sample five days travelling by caravan pulled by two draught horses, or enjoy the local area by carriage ride.
Su Stephens is Owner of Olives & Vines. Olives & Vines is a luxury holiday company based in the South of France offering stays at their beautifully designed holiday house and boutique hotel in Le Castellet.
If you would like to be a guest blogger on A Luxury Travel Blog in order to raise your profile, please contact us.