The challenges vegetarian, let alone vegan, travelers face are real, making lunch or dinner an absolute struggle. This post aims to kill any hesitations our vegetarian and vegan friends may have to visit Athens. The vegetarian culture and lifestyle has arrived in Athens and it's about time the world becomes aware of these five Athenian vegetarian hotspots. These are the restaurant picks that will put a savory break to your Athens tour day.
Yi – the vegan haven in Glyfada
Entering this vegan haven, you automatically feel ready to switch up your lifestyle. The selection of earthy fabrics & furniture, the eye-soothing color palette as well as the harmonious music filling up the open space restaurant are just a few reasons to make you want to stay. The rest of the reasons lay on the menu… The plethora of delicious raw dishes are basically healthy bites of heaven, ranging from salads to tarts to wraps showing off the rich vegan cuisine. The best news is that before you leave, you can buy plentiful delicacies to munch on your way back.
To Bazaki – the unconventional juice bar in Chalandri
This cozy bright colored juice bar is not your typical juice bar. Apart from the fact that they only use certified organic fruit and vegetables, To Bazaki differentiates itself thanks to their U.S.A. made juicer, the Norwalk Juicer. Norman Walker inspired this invention in 1924; one of the first people who vocally made known the benefits of a fruit based juice diet. These coldpressed juices have all their nutritious ingredients salvaged in their airtight glass jars. If you go for brunch, along with your cold brew smoothie don't forget to order vegan gluten-free pancakes and a raw strawberry cheesecake. It's a killer combo!
Holy Greens – the salad hub in Marousi
Who said that salads are not able to fill up your hungry stomach and still have a sense of gratification in the end of your meal? Your perception of salads will unquestionably change once you drop by this minimal, clean-cut salad bar. The menu is packed with a huge variety of salad options made from locally sourced ingredients that will energize your body and get you through a busy day. It may take some time to decide between a Wasabi Koko Salad, a Mango Chevre or an Asian Garden Spicy salad because they are all oh so good! Without a doubt, this salad bar will quickly turn into your daily go-to lunch place.
Mama Tierra – the vegan fusion in central Athens
All corners and cuisines of the world have inspired the chef of Mama Tierra to create unique flavors under a vegetarian and vegan roof. The simplicity & elegance of the space along with the warm feeling you have when you are waiting to indulge into the absolutely divine meals are the sentiments running through your body. You can't help but connect with all the different cultures around you! Once you take your first bite into your vegan moussaka, your ethnic falafel or your sweet potato soup…You know that you went there for a reason… To order seconds!
Avocado – the visionary vegan in central Athens
7 years ago Athens was introduced to Avocado, a Vegetarian / Vegan restaurant with a mission and a vision to craft healthy, seasonal, delicious cruelty free food to its customers. After all these years, Avocado continues to live up to their high standards refreshing their menus with exquisite combinations of flavors never betraying their values. Go upstairs, sit on the huge cushions and order Avocado's Signature Burger, or perhaps the Viva Paella and maybe top it all off with a carrot cake and a Bengal Spice tea… No need for further details, Avocado awaits!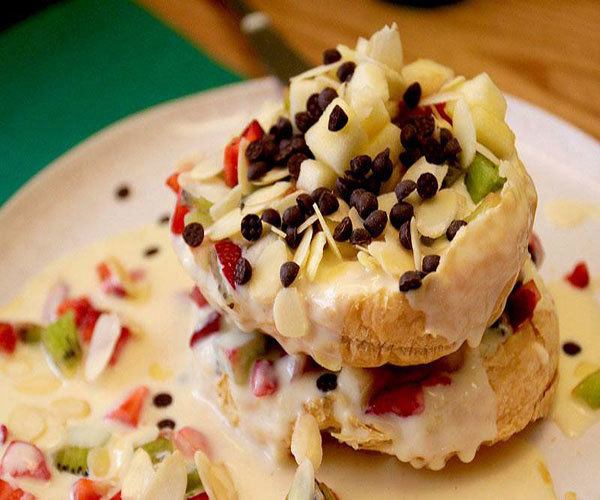 George Koletsos is Co-Founder of Kudos Life Experiences. Kudos Life Experiences is a custom-designed private travel specialist to Greece, for the discerning and sophisticated traveler who is seeking to return to the authentic form of personal discovery and explore really life-enriching travel experiences.
If you would like to be a guest blogger on A Luxury Travel Blog in order to raise your profile, please contact us.