Despite the sole use of the words "road trip" playing against the word luxury, there is a certainty that this connotation will diminish after viewing the following proposals made here. These 5 road trips start from Madrid and all three include 5-star luxury accommodation. They also share the inclusion of top Michelin-star restaurants and local activities, ultimately making this true world-class travel: far from global brands and close to people who feel proud of their land, heritage and surroundings.
The first 2 road trips start from Madrid. Madrid is one of the most affordable capital cities in Europe. It has a lively night life, superb restaurants, terraces and parks, as well as some of the best art galleries in the world and probably the most famous soccer team on earth.
Southern Spain Road Trip. From Madrid to Andalusia via Extremadura
Andalusia offers the most exemplary experience of Spain; flamenco dancers, white villages, narrow streets and the traces of Arab influences in its gastronomy and architecture.
Extremadura is not so well-known, however offers the traveler some of the most fascinating attractions in Spain. Let's use Caceres and Merida as an example. Any person with an interest or a curious eye for history will remember both places for a long time.
Merida is one of the most well-preserved Roman cities in the world and exploring its theatre takes the visitor back centuries ago. Not much imagination will be needed to feel as if you went back in time.
Cáceres takes you back in history in a different way. The city is one of those places where people live surrounded by the beauty of buildings built when the Conquistadores (conquerors) from Extremadura returned back to Spain from America rich with treasure.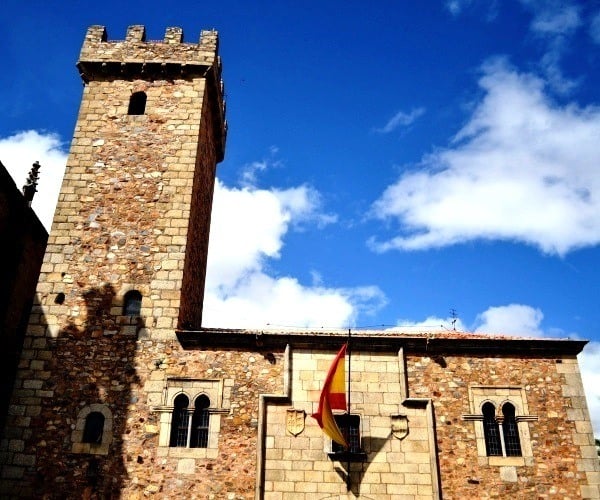 After having described these places in Extremadura we cannot say the main highlights await in Seville, Cordoba or Granada. These cities are however a must-visit for any traveler. All 3 are full of marvels that speak of the taste and culture that the Moors brought to Al Andalus. Some of the hotels in these cities have inherited the Arab tradition to build gardens and patios with fountains that harmoniously drop water.
This road trip uses different roads on the way back to Madrid to the way you came. Driving North from Cordoba, the beautiful towns of Ubeda, Baeza or Almagro are worth visiting and have superb spa hotels located at ancient locations that have been carefully refurbished. We recommend not missing, as part of this road trip itinerary, the wind-mills of Don Quijote at Consuegra or Campo de Criptana. You can even decide to sleep at one Mill facing a lake in Las Lagunas de Ruidera.
Northern Spain road trip. From Madrid to San Sebastian via Castilla León and Rioja
The north of Spain is not commonly well-known to tourists and travellers as the South is. A road trip to Spain´s North-west is however a fantastic experience. Medieval towns like Peñafiel or Burgos offer fantastic castles, churches and cathedrals, as well as the opportunity to drive through the wine country.
Near Peñafiel you will find three 5- star hotels. This area is known as Ribera del Duero and gives name to one of Spain´s most premium wine regions.
North of Burgos the road trip itinerary takes you to Rioja, famous also for its wines and beautiful landscapes. You will not find franchised businesses and shops in the small villages of these lands.
North of Rioja the Spanish Basque Country awaits you. Here Spain turns green, and the architecture is well prepared to cope with the rainy weather you can find during fall and winter. If the Basque country is famous for one thing, it's their gastronomy. San Sebastian offers some of the best restaurants in Spain, but luxury is not only about expensive meals; it is also about the experience to stroll the streets of this elegant city (chosen by the Spanish kings as their holiday destination) and stop to eat like locals do. Tapas are called pintxos here, and despite being small and eaten next to the bar, they somewhat offer a luxurious experience to taste.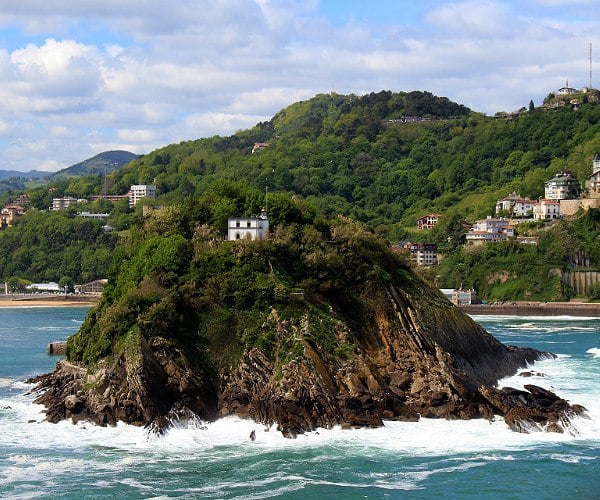 San Sebastián to Santiago de Compostela roadtrip
The north coast of Spain offers some of the best beaches in the country, fantastic gastronomy and good value for money.  This is a trip for food lovers who enjoy turning their heads away from the main tourist attractions.
San Sebastian, Spain´s top gastronomy hub, and Santiago (located at the end of El Camino), are both amazing tourist destinations. But most surprises await you further down the road…. Comillas, Cangas de Onis, Ribadesella or the walled city of Lugo; all are worth visiting.
4- Via de la Plata
La Via de la Plata is the ancient road once used by Romans to transport the gold from Leon south to Cadiz. This road trip goes from south to Northern Spain through Andalusia, Extremadura and Castilla León.
Some of the highlights of this trip include Merida and Cáceres, but also the university city of Salamanca (home to one of Spain´s most beautiful squares) and Astorga, where Gaudi built a fabulous palace. Not far from Astorga you will find an old gold mine which is today a top touristic attraction: Las Médulas.
Dali, Gaudi and wine road trip
This 5th road trip starts in Cadaqués, hometown of Salvador Dali, and continues southwards through the beaches and hills of Girona, where olive trees and vineyards co-exist.
The next step is Barcelona, Spain´s top touristic city and famous above all thanks to Gaudi´s architecture and contribution to the city.
The itinerary continues south and returns back to the wine country. Penedes, just 50 miles south of Barcelona, is the region where most of Spain´s sparkling wine is produced. Further south and we enter into Tarragona and the Priorat wine region- a paradise for red wine lovers.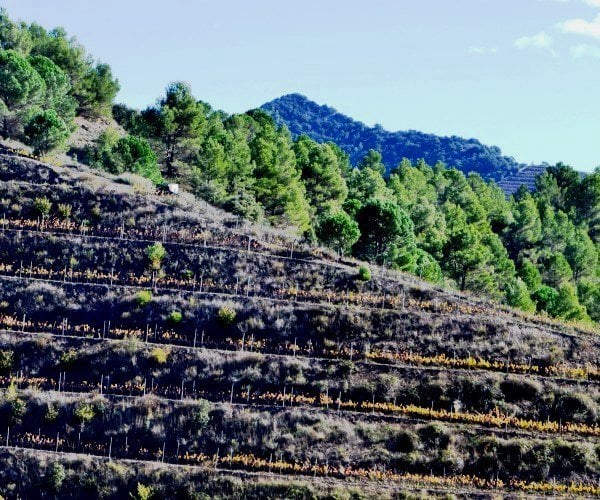 Luis Lechuga is Managing Director at Winetourismspain.
If you would like to be a guest blogger on A Luxury Travel Blog in order to raise your profile, please contact us.