There is a whole lot more to Provence than just wine and romance.  Only a short flight from the UK, it is a perfect destination for a half-term taste of sunshine.  Or, if you are planning a summer break, Provence also offers plenty to keep the whole family happy for a longer holiday and, with multiple ferry crossings, you can ignore the horrors of baggage allowances and bring the car!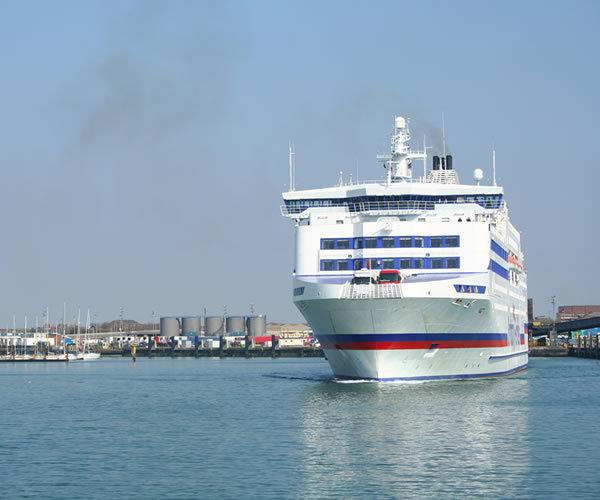 Further south summer starts earlier, so why not escape the grey skies of the UK and embrace some Mediterranean warmth?  There is accommodation to cater for all budgets and gorgeous French food and wine to sample.  Why not try eating "French style" taking your main meal at lunchtime.  Most restaurants offer a lunchtime "prix fixe" menu which will offer much better value for a family meal.  Then picnic by the sea in the evening as the sun sinks in the sky.  So, big or small, older or younger, here are some ideas for your stay.
Sun and sea
Well it is difficult to resist the lure of sunshine, sand and sea whatever your age and you will be spoilt for choice wherever you head along Provence's southern coastline.  If you fly into Marseille and don't want to wander far, you will find a variety of beaches to choose from along its shores.  Plage de Verdun is perfect for younger families with lots of parking close by.
However, if you want to escape the buzz of a major city, just head for the coastal villages running eastwards from Marseille. Cassis with its pebble beaches is probably best for the grown-ups, but the lure of watching multi-coloured boats while eating an ice-cream will probably entertain most children long enough for their parents to enjoy a glass of the local wine. Beaches at Le Ciotat also come in the pebble variety, but the local museum featuring the history of boat-building is an interesting diversion and Saint-Cyr-sur-Mer has a quaint little sandy beach and small port.  However, if you really want sand, then you can't beat Bandol as a destination. This gorgeous little town has a variety of beaches so you can ring the changes and find your favourite haunt. A little further east from Bandol, any surfing enthusiasts in the family may just have the chance to catch a wave or two at Brutal beach, located at Six-Four les Plages. Les Lecques also deserves a mention… described as the 'Jewel of Saint Cyr', this is a wonderful beach with shallow waters making it perfect for the kids. There are also lots of cafés next to it – ideal for drinks and lunches.
With all those little ports, there are obviously lots of boats too! In Marseille, you can book trips into the fabulous Calanques National Park choosing from boat tours, canoe/kayak tours or even snorkelling sessions if you are as happy below the ocean waves as on top of them. Also, don't miss the chance to visit Château d'If; lying just under a mile offshore, this former fortress/prison is famed for featuring in Alexandre Dumas' novel The Count of Monte Cristo.
Down the coast at Bandol, take a short boat trip across to Bendor Island. Small enough to circumnavigate and perfect for a family picnic on the beach. And, if you really want to sample the ocean waves, consider hiring a skippered yacht from either Marseille or Toulon.
The Great Outdoors
Well "fresh air" comes in all forms and Provence has to be the perfect location for family activities, whatever your preference.  Marseille again has so much to offer within the confines of the city.  If you prefer to enjoy the great outdoors sitting down, then who could resist taking the tourist train through the old town?
A great way to entertain the kids while you gather your energy for the next expedition – Marseille's fabulous Parc Borély is a perfect picnic spot and offers something for all the family with stately buildings and lots of space to explore in the glorious gardens bordering the sea.  Childhood temptations include carousel rides and a skateboard park.  At the southern edge of Marseille you will find La Campagne Pastré. Formerly owned by the Pastre family, this natural park is big enough to hike in and has both an Acrobranch tree top adventure playground and a riding school.  A perfect day's outing!
If Bandol is your base, then head to the village of Le Castellet just to the north, where adults can enjoy its ancient buildings and charm.  However, for a family activity, it is hard to get better than Royaume des Arbres which lies just to the north of the village.  This amazing forest based outdoor centre (open from July) offers an adventure park, laser forest and a dedicated children's area for little people… there really is something for all age groups. Check if booking is necessary for your dates.
Also close to Le Castellet is the world-renowned race track Circuit Paul Ricard, a perfect destination for the speed freaks in the family. Their website gives details of events. However, even if nothing is whizzing round the track at the time of your visit, there is still lots to enjoy: circuit tours, quad bike tours and the circuit's X-treme Park with a breath-taking high wire course for the adults and teens and a mini-high wire so the younger members of the family don't feel left out.  You will also find inflatables and mini go-karts.  Further east towards Toulon, Coudou Park is another tree-top adventure playground situated right by the sea.
However, wherever you are you can embrace those French passions of walking and cycling.  You will find bike hire available in most towns and wearing Lycra is not a necessity! Just be sure to take plenty of water as you head out into the fields. For those who wish to take more than a gentle stroll, tourist information offices will always have details of the network of PR walks (similar to English public footpaths) available in your area. Booklets about these numbered walks will tell you the length and difficulty of each one and the routes are generally well signed, so easy to follow.
….and a few more suggestions!
Marseille's famous Stade Velodrome offers guided tours and is unmissable for those passionate about sport.  Parents beware though… there are lots of retail temptations!!
Musée de la Moto, also in Marseille, offers a fascinating insight into the history of the motorbike with an exceptional collection of bikes for the boys to admire.
Palais Longchamp will give your family the cultural "fix" for the holiday with its amazing "Château d'Eau", glorious gardens and water features. The city's Natural History museum is also on site.
If you would like a day's outing a little further afield, head to the Speedwater Park halfway between Marseille and Aix-en-Provence.  Open from mid-June, as long as you are happy getting wet, there is something for all the family.
And, failing that, don't forget the constant appeal of French markets.  Whatever the age, the colour, vibrancy and sound of these eclectic gatherings will divert and captivate.
Happy holidays!
Su Stephens is Owner of Olives & Vines. Olives & Vines is a luxury holiday company based in the South of France offering stays at their beautifully designed holiday house and boutique hotel in Le Castellet.
If you would like to be a guest blogger on A Luxury Travel Blog in order to raise your profile, please contact us.