Top 8 sites to see in Brazil
Brazil is home to the Christ Redeemer statue, over 50% of the nation's rainforests, and one of the most celebrated carnival festivals in the world. There are exquisite and amazing experiences to be had in this South American nation. Brazil is a pleasant mix of gorgeous landscapes, expanding cities, and breathtaking beaches. Here's a breakdown of some of Brazil's most notable sites most enriching places to visit.
1. Fernando de Noronha
If you're looking to explore some of Brazil's aquatic life and island-like atmosphere, this is the perfect place. Fernando de Noronha is located in the Atlantic Ocean and is comprised of 21 islands islets. The beaches of Fernando de Noronha are known for their crystal clear waters, perfect for snorkeling and
scuba diving
. If you fancy wildlife, these islands are home to majestic dolphins. And if you're looking to do some hiking or exploring, you can partake in trekking or buggy tours. If you're traveling with kids and decide to enjoy a relaxing day on the beach, be sure to pack beach umbrellas or tents for shade. There is minimal shade available on these picturesque beaches.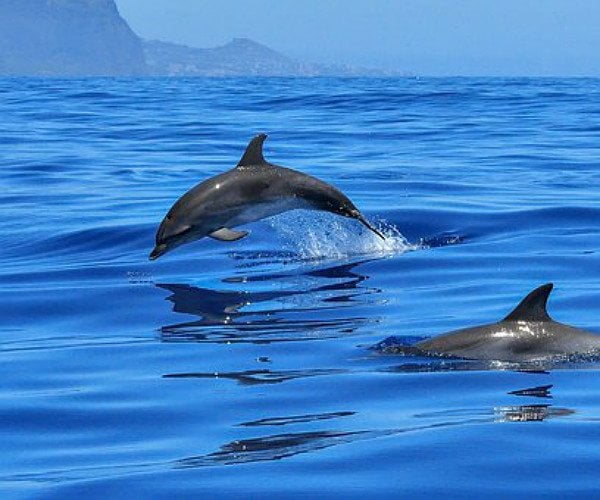 2. Rio de Janeiro
No list of Brazil would be complete without mentioning this infamous city, which is home to the Christ Redeemer statue set atop Mount Corcovado. This southeastern city is the most visited in Brazil due to its diversity. Tourists flock the area to observe the famous landmarks, mountains, and the Carnival festival. You'll also find some of Brazil's most famous beaches here, including Ipanema and Copacabana (yes, like the song)! If you've never experienced carnival in Brazil, Rio de Janeiro is the place to do it. Here, you'll observe lively parades and street parties where native Brazilians are dressed in elaborate and colorful costumes. There's music, dancing, and even fireworks after the sun goes down. This event is held during the first week of March.
3. São Paulo
If city life is what you're after, look no further. São Paulo is not only Brazil's largest city, but also one of the largest cities in the world. This mecca is well known for expanding
business
, skyscrapers, and diverse culture. In fact, São Paulo has the largest Japanese population outside of Japan. Here, you'll find some quaint public parks scattered among the hustle and bustle of city life. Food festivals and weekend markets fill the streets, offering some of the areas most delicious food and drink alongside handcrafted items and antiques. If you enjoy architecture, São Paulo is home to the work of infamous architect Oscar Niemeyer. There's no shortage of museums in São Paulo including the famed Soccer Museum and the Museu Alfo-Brasil, which is housed in a building designed by Niemeyer.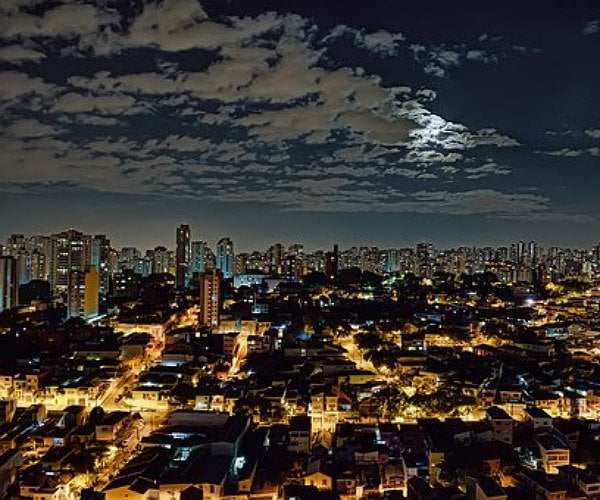 4. Brasilia
Brasilia is the capital city of Brazil (established in 1960) and considered a utopia. The geographic makeup of Brazil is quite impressive. Designed to resemble the shape of an airplane, each section of the city is designated as a different district, including commercial, residential, government, and cultural. If you're an architectural enthusiast, Brasilia is something to see. Located in the Brazilian Highlands, Brasilia hosts some of the nation's most unique and breathtaking architectural structures. The Three Powers Square is home to governmental branches including Congress and the Supreme Court, along with the Presidential Palace. Here you can also observe the Brasilia Cathedral glass roof.
5. Fortaleza
If you're visiting Brazil but seeking a more relaxed atmosphere than the city life offers, Fortaleza offers a unique mix of shopping, beaches, and deep-rooted culture. Located in the northeastern state of Ceará, Fortaleza is one of the most visited areas in Brazil. The city is home to some of the world's most picturesque beaches including Praia do Futuro, Meireles, Mucuripe, and Iracema. Visitors can spend hours on the sandy coast, swimming, surfing and sunbathing or visit one of the areas any fishing villages.
6. Salvador
If history is what you're after, this historic Old City offers both rich history and a tropical coastline, home to famous beaches like Flamengo and Stella Maris. The Portuguese culture is alive and well in in Salvador, located in the northeastern state of Bahia. The most historic area of Salvador is a neighborhood known as Pelourinho, where you'll find cobblestone streets, baroque churches, and vibrantly colored buildings. One of the most popular churches in Salvador is the São Francisco, an 18th century church showcasing ornate gilt woodworking along the ceiling, walls, and pillars.
7. Foz do Iguacu
Architecture and beaches are the only things to see in Brazil. The country offers vast opportunity for experiencing nature at its finest. Foz do Iguacu is living proof of this. The Iguazu Falls, located on the Iguazu River on the border of Brazil and Argentina, is comprised of several stunning waterfalls, creating one of the largest in the world. One of the areas most breathtaking cascades is known as Death Throat. If you're feeling adventurous, you can take a rubber boat ride along the base of the falls, similar to Niagara Falls Maid of the Mist. Not only are the waterfalls breathtaking, but the backdrop of the lust rainforest only intensifies the experience. The forest is home to countless unique and exotic animals and species. Did you know that Brazil is home to one of the largest monkey populations in the world?
8. Manaus
If you're visiting Brazil to experience the captivating Amazon rainforest, then the city of Manaus is where you should stay. Manaus is the capital city of Amazonas and located along the Negro River. Here, the Negro River converges with the Solimões River, creating an amazing spectacle known as the "Meeting of the Rivers". The two rivers actually run beside one another for nearly three miles, without ever merging completely. There are countless ways to experience the Amazon River and rainforest in this northwestern city. The area offers a three day jungle adventure where tourists fish for piranha in the rivers and take nightly excursions searching for alligator and other nocturnal wildlife. If three nights seems like too many, try the Good Morning Amazon tour, which is a two day trip including shelter in a rainforest lodge. When you're done experiencing the wonders and wildlife of the rainforest, you can visit the Amazonas Opera House or the Rio Negro Palace.
Whether you're looking for a tropical oasis, historic significance, or an abundance of wildlife, the countries of Brazil offer all this and more. The best time to visit is from April to June or August to October.
April Sutphen is the Creator and Editor of Honest Mom. Honest Mom is where April shares beautiful moments and experiences from her travels as well as other challenges, successes and stresses of being a busy mother and wife.
If you would like to be a guest blogger on A Luxury Travel Blog in order to raise your profile, please contact us.
Did you enjoy this article?
Receive similar content direct to your inbox.