Top 6 Summer destinations for luxury jet travelers
The definition of luxury travel continues to evolve. A new one is long overdue, anyway, as the term becomes more and more watered down with too many purveyors anxious to apply the misnomer to their brand. Price can lend to exclusivity, but shouldn't be the only factor. True luxury tends to also revolve around authentic, unfiltered experiences that open your eyes to new ways of viewing the world, and aren't available anywhere else.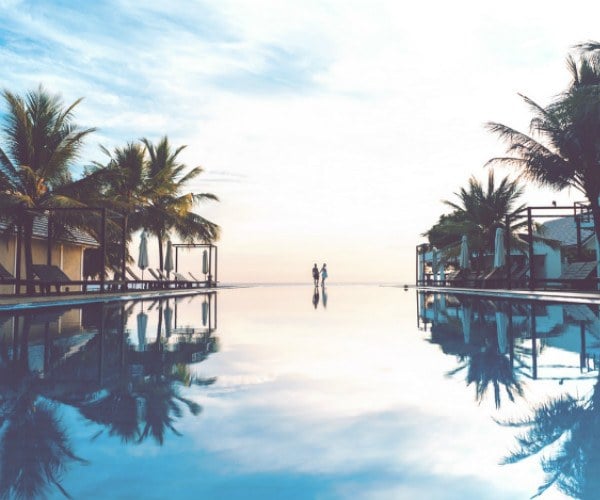 Luxury holidays should also be enjoyed with complete freedom and flexibility. Wherever you go and whatever you do, it should be exactly what you want, when you want it. Nothing scheduled, no delays, and everything right where it belongs. Private flights can take you wherever you want, whenever you want, offering the most exclusive, all-inclusive travel experience available. And, if you're into that sort of thing, you can make it as pricey as you want. Want to know where private jets will be carrying luxury globetrotters this summer? Just look for the newest, most luxurious resorts opening around the world in 2018.
Malta
A trio of picturesque islands bathed in beautiful turquoise waters, the Maltese archipelago offers a Mediterranean vibe with a North African twist. Malta is home to a blend of Sicilian, North African, and colonial English culture—think if Palermo and Casablanca had a baby. It's like visiting Sicily, but with far less people. That's all changing as of this year. Valletta, Malta's diminutive capital city and longtime UNESCO World Heritage site, is basking in the global travel spotlight as a European Capital of Culture in 2018.
Once home of the Knights of St. John's and surrounded by historic walls that date back to 1565, the cobbled streets of Valletta will host a variety of celebrations and festivities throughout the summer. Hundreds of events and showcases will be on display by more than 1,000 local and international artists, designers, filmmakers, performers, and writers. In between events, visitors can explore Malta's diverse heritage and food, from the national dish, stuffat tal-fenek, a traditional Maltese rabbit stew, to incredible ornate baroque architecture that transports you back to the gilded age.
How to get in
Start your Mediterranean holiday by arriving at Malta International Airport (MLA), the only airport serving private planes on Malta's main island. Three private terminals offer upscale travel services, accommodating planes and jet-setters alike.
The Bahamas
In the wake of an unforgiving hurricane season, the Bahamas are planning on a big 2018 to make up for last year. Unlike many of the Caribbean islands still in recovery, the Bahamas avoided the devastation of a direct hit, keeping them on schedule for an array of ribbon cuttings at new luxury accommodations across the commonwealth.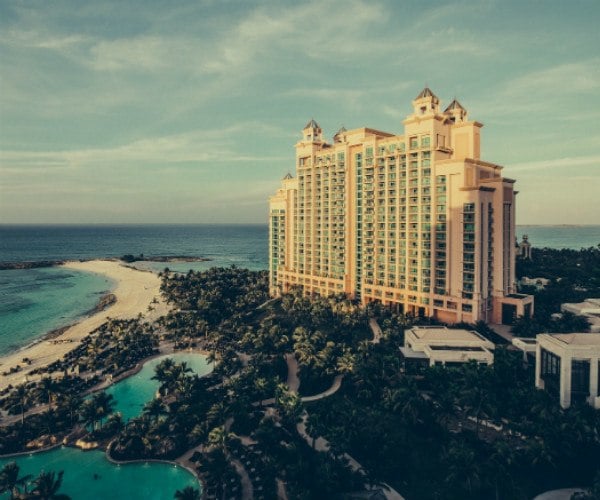 The SLS Baha Mar, a multi-billion dollar ocean-side resort on Nassau's Cable Beach, debuts with dual swimming pools, an ESPA spa, and restaurants by two renowned chefs: Katsuya Uechi and Michael Schwartz. The Rosewood Baha Mar also opens in Nassau, offering spacious villas, upscale cuisine, and exclusive beaches. Neighboring Paradise Island reopens the iconic Ocean Club resort under Four Seasons management, and a mix of chic, boutique hotels are popping up on Eleuthera, Exuma Cay, and Harbour Island. The private island of Kamalame Cay is also joining in on the fun, adding stylish beach bungalows that feature verandas and private outdoor showers.
How to get in
Private flights to the Bahamas can arrive close to their resort, with private jet airports offering customs & immigration, and private terminals for fast, discrete travel. Passengers land in Eleuthera using Rock Sound Airport or North Eleuthera Airport; touchdown in Nassau at the island's main gateway, Lynden Pindling International; or fly to Andros Islands using either Congo Town Airport or North Andros/San Andros Airport.
Fiji
Fiji contains some of the world's most incredible tropical landscapes—powdery white sand beaches, crystal clear turquoise waters, kaleidoscopic reefs, and jagged coastlines covered in lush greenery. An array of new luxury resorts offers travelers incredible experiences across the archipelago as well.
Kokomo Private Island Resort offers 140 acres of lush across densely covered rainforest, and pristine beaches. Guests can choose from 21 beachside villas and 4 hilltop residences, each featuring their own infinity pool. The resort's backyard is home to the Great Astrolabe Reef, a scuba divers paradise with teeming with colorful, diverse corals and exotic marine life including sharks, rays, and mahi mahi. On Malolo Island, Six Senses opens, offering spa and wellness activities such as yoga, meditation, and nutritional advice. Also set to open this year: Nihi Fiji, on the west coast of Sumba, a remote Indonesian island. Travelers can stay at one of 27 private villas with plunge pools offering dramatic views across the Indian Ocean.
How to get in
There are two main airports on Viti Levu for international private jet flights: Nausori International Airport, and Nadi International Airport. From there, ferry rides and short charter flights will bring you to your preferred resort.
Thailand
Tourism is as stronger than ever in Southeast Asia, and it's on display the most in Thailand—Bangkok welcomed more than 20 million visitors in 2016, making it the most visited city in the world. This year brings the debut of the Michelin Guide, arriving on one of the most dynamic culinary scenes in the world. Looking to take advantage of it's capital's newfound stardom, new 5-star accommodations are available for luxury travelers living on Thai time this summer.
Westerner's will be familiar with a few new faces in Bangkok: Waldorf Astoria makes its introduction, complete have a rooftop bar, spa. It also has an outdoor infinity pool with views from above the Royal Bangkok Sports Club. The Four Seasons also introduced its first waterfront private residences in Asia on the Chao Phraya Estate, with a 73-floor residential tower standing tall over more than 14 acres of Bangkok.
Phuket, the jewel of the Andamans and a luxury hotspot, has premier accommodations that debuted last summer. It's the perfect island escape after you've had your fill of Thailand's metropolis: Rosewood Phuket, a beachfront property on Emerald Bay, offers 71 villas and 32 residences, four restaurants, 6 spa villas, and 40-acres of dense hillside forest home to banyan trees more than 150 years old. Banyan Tree has also established residency in Phuket, a luxury beachfront resort surrounded by a saltwater lagoon, features villas offering lagoon views, classic Thai architecture, and the utmost privacy. If that wasn't enough, you can take a swing at Laguna Golf Course, located on the resort and named "Asia's Best Golf Course" by World Golf Awards.
How to get in
Suvarnabhumi Bangkok International and Don Mueang International are the two main airport options in Bangkok, with additional options in Hua Hin and Rayong. In Phuket, private jets will arrive at Phuket International Airport, with ferries and seaplanes bringing you to your private island villa.
Big Sur, California, USA
Not unlike the Caribbean, Big Sur experienced a severe amount of damage following last year's historic rainfall and landslides that added 13 acres to California's coastline. Access to Highway 1, California's scenic highway and Big Sur's main roadway, was cut off by mudslides to the south, following cracks in the Pfeiffer Canyon Bridge blocking access to the north. This 90 plus mile run of rugged coastline, beloved for its sense of seclusion, suddenly found itself stranded on an island. After being disconnected to the rest of the Central Coast, Big Sur has bounced is back, and it's better than ever.
The Pfeiffer Canyon Bridge has reopened, and luxury travelers can cruise down the Pacific Coast Highway once again. Ventana Big Sur is ready, fresh off an elaborate make over to become the first Alila property in the United States. This woodsy, chic resort is set across 243 acres offering private balconies, plush rooms, suites with hot tubs and/or fireplaces, and standalone villas and cottages rivaling the luxury found at Post Ranch. It's also just half a mile from Pfeiffer Big Sur State Park, and 30 miles south of Monterrey. Feeling a little adventurous? You can pass on the ocean-view suites in exchange for cabin-esque glamping tents. Guests can enjoy a rustic experience complete with luxurious amenities such as soft mattresses, fine linens, fire pits, and access to a Bath House with enclosed showers, heated floors, and marble vanities.
How to get in
Normally you'd have to arrive in San Jose, more than 100 miles away. Not when you fly private. Arrive at Monterey Regional, the closest option located just 30 miles from Big Sur, or at Salinas Municipal, an airport exclusively serving general aviation traffic and located just 50 miles away.
When you think of luxury travel, Africa might not be the first (or fifth) continent that comes to mind. However, South Africa, and most notably Cape Town, have routinely been named as one of the top luxury destinations around the world. In addition to cosmopolitan cities, the natural beauty and unspoiled landscapes, South Africa offers experiences you won't find anywhere else around the world, with safaris that push the boundaries of luxury.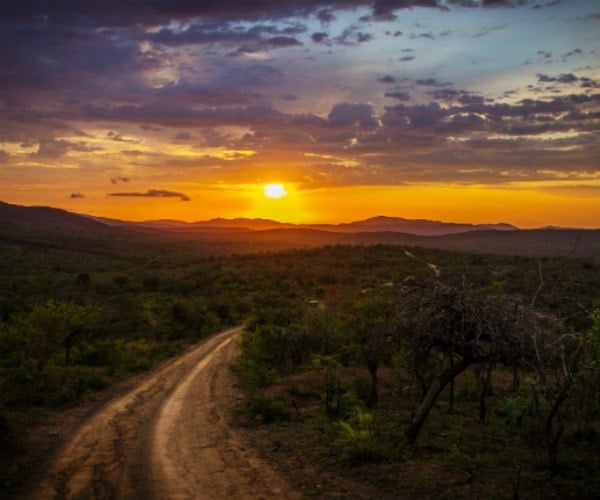 While there's nothing new about the safaris themselves, the growing demand for luxurious safari experiences give you the chance to see these animals up close in their own habitat. You can also get up close and personal with South Africa's wildlife, particularly its "big game five": black rhinos, cape buffalo, elephants, leopards, and lions. The Londolozi Game Reserve, an original purveyor of luxury safaris in South Africa, combines big game experiences with world class luxury along the Kruger National Park. Offering five luxury camps, sophisticated cuisine, and a wellness center, guests will enjoy unique, authentic experiences, whether you're on a 24-hour trip, waking up to catch the majestic African sunrise, or on a photographic safari with Londolozi's rangers becoming your visual wing-man. This also marks the year of 'Nelson Mandela Centenary: Be the Legacy', with official events honoring the legendary leader. Add this with a favorable exchange rate, and South Africa has everything luxury travelers are looking for this summer.
How to get in
You can fly privately to Cape Town International if you're planning a cosmopolitan stay. However, if you're looking for adventure, Skukuza Airport is located directly in the Kruger National Park. Skukuza's proximity to the Kruger wildlife reserve and Londolozi Game Reserve make getting to and from your private lodges simple and easy.
Adam LeRoy is the Director of Marketing at Air Charter Advisors. Air Charter Advisors is a private jet charter and aircraft management company based in the United States, with comprehensive aviation services spanning the globe for executive and luxury travelers.
If you would like to be a guest blogger on A Luxury Travel Blog in order to raise your profile, please contact us.
Did you enjoy this article?
Receive similar content direct to your inbox.