Think safari and the first thing that normally comes to mind is a group of people on a vehicle wearing neutral tones and watching for animals. This is the core of any safari adventure but with the growth in luxury safari holidays new and exciting activities are being introduced to add even more to the safari experience.
1. Have a spa treatment
One of the biggest trends in travel is the growth in wellness holidays and safari is no exception. Being out on game drives can have you returning hot and dusty – and often a bit cramped from sitting. Having a spa treatment after this in the middle of the game reserve feels like complete decadence!
The best lodges work with the local communities to understand their special techniques and most important ingredients to provide a unique spa experience.
Thanda Safari is located in Zululand and has developed signature treatments that combine Western techniques with ancient Zulu practices. The signature Marula Balm massage combines Shea Butter and African Marula oil applied with a pressure level of your choice for relaxation and soft skin.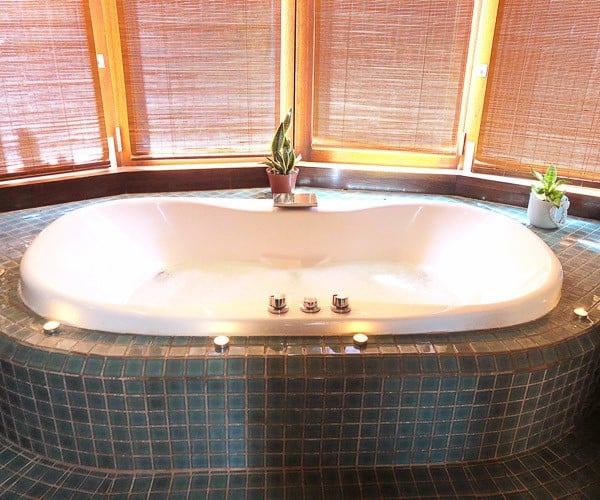 The spa areas at game reserves like Thanda would not be out of place in Asia. Thanda has its own spa area with a pool and lounge chairs, relaxation area, treatment rooms and even a sauna!
2. Have an African culinary experience
The meals served at many top end Safari Reserves would not be out of place in the top restaurants of London and Paris. There is no longer a culinary compromise required to experience Africa's Big 5!
The general rule of the safari kitchen is that the more remote the camp the simpler the menu – and the more central the more sophisticated. Having said that even the most central reserve needs some distance from towns to allow for the wildlife so you will see few a la carte menus in safari lodges.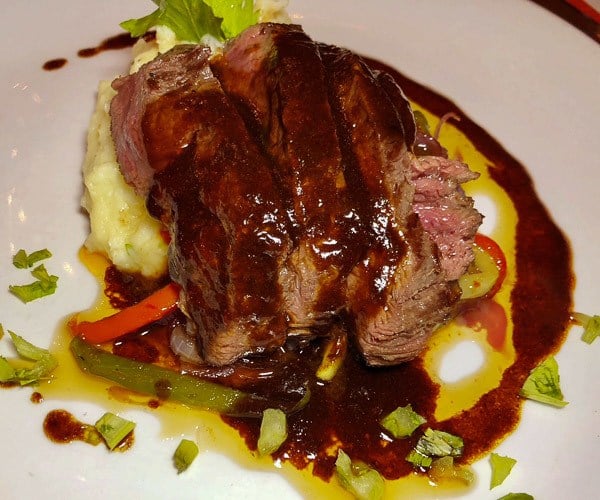 Due to their locations, many reserves grow their own or only use local herbs and vegetables giving a local flavour. Safari menus also often feature some of the types of animals you may have seen on a game drive that day such as Antelope and Kudu. Cooked properly these meats are delicious and offer a different and exciting food experience.
Many safari reserves also utilise their spaces to offer unique dining experiences. This can take the form of dinners out under the stars, pit bbqs outside or near your room or one of my favourites which was a bush bbq served with sundowners in the middle of the savannah.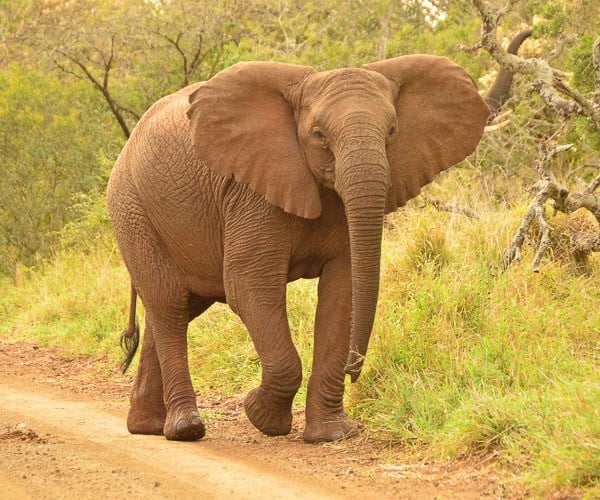 Meals are also provided takeaway depending on your drive schedule for the day. One of the loveliest parts of safari is when the vehicle stops and you are able to enjoy a coffee and a snack in the middle of the reserve with only the sound of birds as an accompaniment.
3. Refine your photography skills
70% of safari guests arrive with only a smartphone to capture their experience. This can lead to moments of longing when on a game drive with others who sport long lenses and know how to use them. However, it is now possible to combine safari and improving your photographic skills.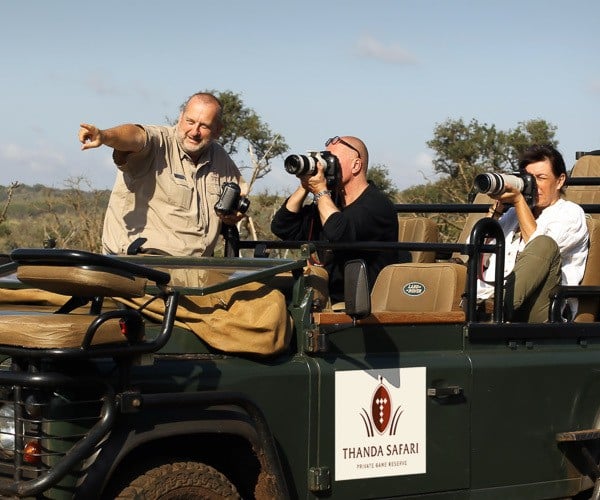 Christian Sperka is the resident photographer at Thanda Private Game Reserve. Many camps have a photographer but the difference with Thanda is that every guest is offered a 90-minute complimentary photography lesson – with a smartphone focus.
Christian is a natural teacher and offers practical tips on how to get some great shots from your phone. These include everything from focussing on wide shots, cheap kit that can add a zoom function to your phone and low-cost apps with game-changing filters.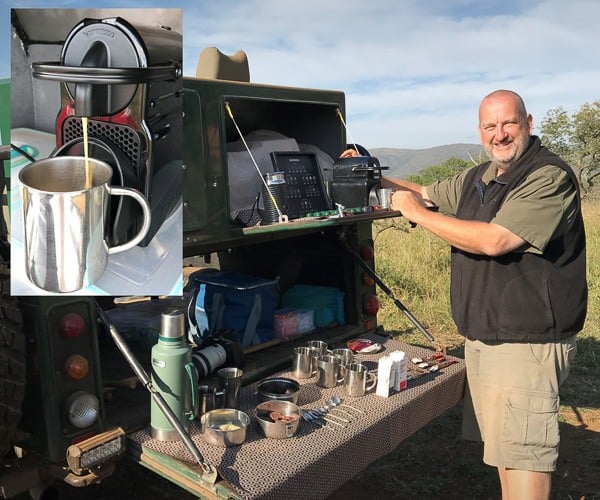 The Green Mamba is a vehicle that Christian has specially designed for photographers if you are looking to take your skills to the next level. It includes adjustable seats to allow for more comfortable capturing of those critical eye to eye animal shots as well as side rests to get the ultimate stillness for a great shot.
And even better there is a Nespresso machine on board so it is possible to have a flat white on the Savannah!
4. Experience art
The amazing colours and light of Africa are perfect for both photographers and artists. Traditionally the primary artist on a safari has generally been the photographer. However, art safaris are now providing current and budding artists with an opportunity to draw rather than photograph the animals. These range from offers for beginners to the more advanced and the entire safari can be tailored to this area.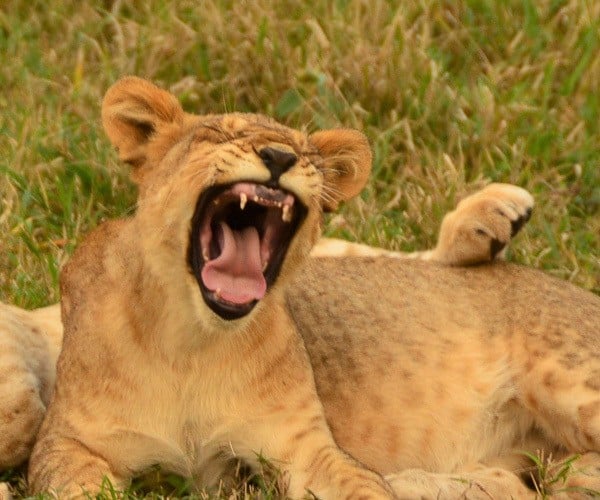 Game Reserves and Lodges are also offering guests the opportunity to take sketching lessons whilst visiting. Additionally, art is being used as part of efforts to work with the community to raise funds.
Thanda Safari is now running an annual art project where a well-known artist spends two months on the reserve painting to a theme. These paintings are then toured in South Africa and the United States before they are auctioned off to raise funds for local charities.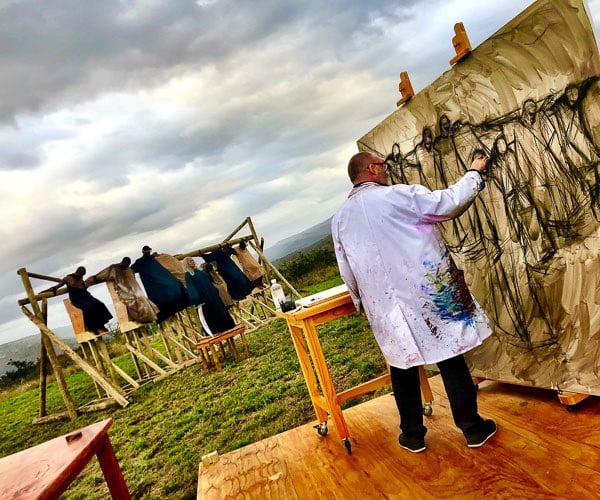 The current artist in residence is Swede Johan Falkman. He is recreating biblical scenes using models from the local community – including a Zulu princess! – and will generate up to 30 canvases. It is an extraordinary site to see an artist and canvases on the top of a mountain in the Savannahs of Africa!
5. Learn about the community
The community in Africa is more than the local tribes. It also includes the care of the land and the animals that make up any national park or game reserve. Most safari operators of any repute will have conservation programs and initiatives with the members of the local community.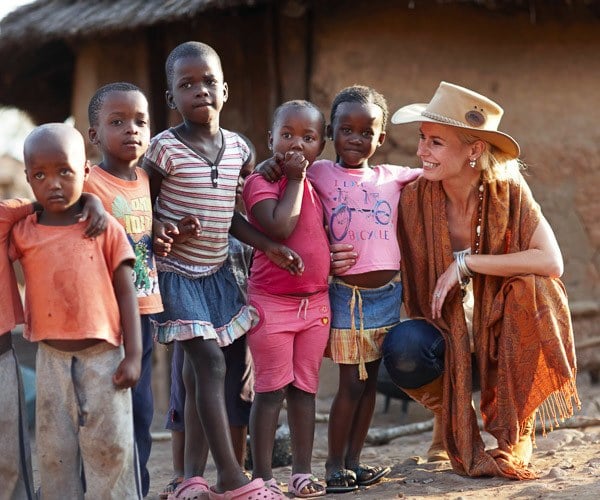 Many safari operators now offer guests the chance to learn about these activities first hand. Guests can visit the local communities or join the communities for appropriate activities. It is often possible to meet students, local tribesmen or visit traditional homes.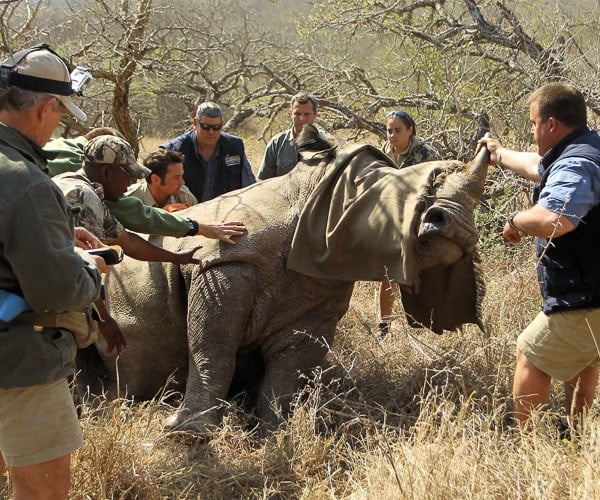 Spending an afternoon with the conservation team can provide a whole different type of animal experience. It is fascinating to learn about how the animals are tracked, tagged and supported. This is also often a chance to learn more about animal behaviours and how they are utilised in conservation efforts.
Safari is such a wonderful experience. Absolutely do as many game drives as you can fit in but don't forget that there is more to a memorable safari experience that just sighting the Big 5.
Amanda OBrien is Owner of The Boutique Adventurer. The Boutique Adventurer focusses on luxury adventures in emerging destinations that end with a high thread count on the sheets in the evening.
If you would like to be a guest blogger on A Luxury Travel Blog in order to raise your profile, please contact us.