In the past, Malawi has never really been considered much of a pioneer in conservation terms compared to its neighbours in Africa. It has always had its protected national parks and wildlife reserves, and it is home to the world's first freshwater National Park in Lake Malawi (also a UNESCO World Heritage Site). But, over the years, preserving what wildlife the country had has been a challenge met by a small group of die-hards and with little or no outside support or funding (take a bow, Central African Wilderness Safaris and the staff of the Department of National Parks & Wildlife making the most of their limited resources).
Thankfully, recent years have seen that situation change dramatically, and now the Warm Heart of Africa is becoming known for taking the lead in conservation initiatives as much as it is for its friendly people and stunning Lake.  These exciting developments are also helping to transform the visitor experience in Malawi. With the authentic cultural experiences, stunningly beautiful scenery and crystal-clear waters and golden sandy beaches of Lake Malawi, the country has always had some of the top attractions in Africa. But its perceived weakness was always its wildlife – the key draw card for this continent. With the safari experiences now being transformed as a result of these conservation efforts, Malawi is set to emerge as one of the most complete destinations in Africa.
In this blog, we're shining a spotlight on 6 aspects of the country that are helping make it Africa's leader in conservation.
African Parks
Founded in 2000, African Parks is a non-profit conservation organisation that takes on direct responsibility for the rehabilitation and long-term management of protected areas in partnership with governments and local communities. They apply a business approach to conservation to protect Africa's wildlife, restore landscapes and ensure sustainable livelihoods for local communities. They focus on achieving financial sustainability of the parks to create a 'conservation-led economy'.
African Parks has been working in partnership with the Malawi Department of National Parks and Wildlife (DNPW) since 2003 when they took over the management of Majete Wildlife Reserve. Thanks to the success of this partnership, African Parks also took over the management of Liwonde National Park and Nkhotakota Wildlife Reserve in 2015. Malawi is the only country in which African Parks manage 3 reserves, due in no small part to the level of support it receives from the Malawi government and the people of Malawi. This is a country where they know they can achieve their long-term conservation goals. African Parks have achieved a truly remarkable amount of success in these three parks, that have become shining examples of what can be achieved when public/private partnerships work well in conservation and wildlife management. Their incredible work in the country is a real story of hope and restoration for the people of Malawi and its wildlife, as well as being an inspiration across Africa.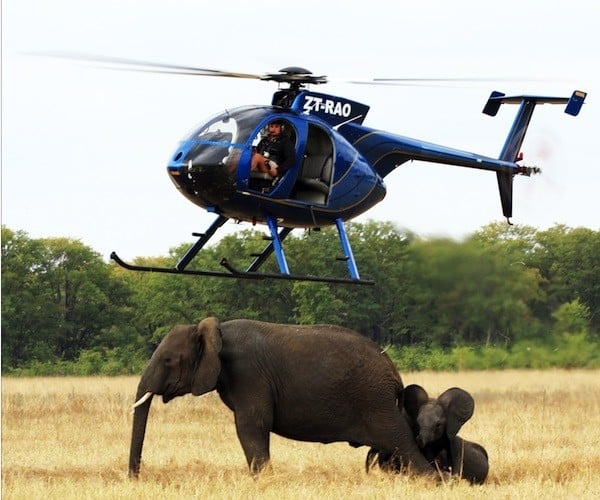 With the crucial help from African Parks, Malawi has gained effective management for its protected areas in order to restore biodiversity, reduce human wildlife conflict and optimise the tourism product so as ensure the sustainable use of natural resources for the benefit of the Malawi economy and local communities, and the long-term viability of the parks. By managing the three parks of Liwonde, Nkhotakota and Majete, African Parks is responsible for 90% of Malawi's elephant population and 100% of its lion population. They are in very safe hands!
Majete Wildlife Reserve
Majete Wildlife Reserve is situated in the south-western part of Malawi and is an incredible success story representing the rebirth of a dwindling wildlife reserve. 13 years ago the reserve was void of thriving wildlife and vegetation.
The restoration of Majete began with the re-intoduction of black rhinos in 2003, followed by elephants in 2006, and lions in 2012. A range of other species was also introducted, making the reserve initially Malawi's only Big Five destination, with now more than 12,200 animals are flourishing within its boundries.  Additionally, a variety of jobs have been created and employment has increased significantly. 140 people are employed on a full-time basis, including an increased ranger force, which patrols the reserve daily. As a result of this, not one rhino or elephant has been lost to poachers since African Parks took over in 2003. They have also been at the forefront of stronger, revised legislation relating to the protection and anti-poaching of the wildlife across Malawi. Recent developments in the translocations of lions in Malawi saw a new chapter for Majete Wildlife Reserve. Five more lions were introduced into Majete, bringing the reserve's population up to 17 while ensuring greater genetic diversity. Majete is a great model of possibility, hope and opportunity of how a park can be revived and thrive once again.
Where to stay in Majete
The reserve has just two lodges within it. Not far from the entrance gate is the charming Sunbird Thawale Lodge, with a choice of safari-tented chalets, including one with an open-air bathroom, and a family chalet that overlooks the nearby waterhole. Deeper into the reserve and in its own concession area, is Mkulumadzi Lodge by Robin Pope Safaris, a chic and contemporary retreat set amidst rugged and untouched bushland. Accessible over a footbridge, the lodge's 8 chalets each have private viewing decks offering unimpeded views over the dramatic Shire river.
Liwonde National Park
Located in southern Malawi, Liwonde supports the largest population of elephants in Malawi. It is an important bird area with over 400 species listed. Unfortunately, years of illegal extraction of wildlife (from snares and illegal fishing) impacted the biodiversity and resulted in a decrease in visitors to the area. After African Parks assumed management control of the park in 2015, they focused on addressing the poaching threat as well as mitigating human-wildlife conflict as the most pressing priorities. African parks have been working towards restoring Liwonde into becoming a premier wildlife based tourism destination, supporting the long-term conservation and sustainability of the park.
After bringing in cheetahs in 2017, the translocation of lions to the park in 2018 hailed the return of the iconic predator and is also symbolic of sister park Majete's extraordinary restoration. Since the reintroduction of lions to Majete the population has grown to the extent that it can assist in repopulating Liwonde. African Parks will further supplement the populations in both parks over the coming months, with the translocation of up to 12 additional lions from South Africa. This is an important milestone for lion conservation in Malawi, where populations of the vulnerable species are being revitalised as part of an effort to restore the country's parks, rehabilitate wildlife populations and encourage tourism for the benefit of local communities. 
Where to stay in Liwonde
Long established Mvuu Lodge and Camp has an idyllic location on the banks of the Shire River, with the 8 tents of the luxurious Lodge each having its own private viewing deck overlooking a tranquil lagoon frequented by hippos, elephants and plenty more besides! Newly opened Kuthengo Camp lies slightly further north on an open plain stretching to the river. With all the usual comforts of a Robin Pope Safaris Camp, Kuthengo has just 4 spacious and modern safari tents, each with its own private deck, bathtub and outdoor shower.
Nkhotakota Wildlife Reserve
Nkhotakota Wildlife Reserve lies within the Zambezian biome and is one of Malawi's Important Bird Areas with at least 280 species having been recorded to date. It lies close to Lake Malawi on the Rift Valley Escarpment – a wild and rugged landscape of thick bush and wild rivers crashing down towards the Lake. The most frequently seen mammal species include elephant, waterbuck, reedbuck, bushbuck, warthog and baboon. The reserve has the capacity, if well managed, to become an important area for the conservation of elephants in Malawi. It is also essential for the survival of the "mpasa" or lake salmon.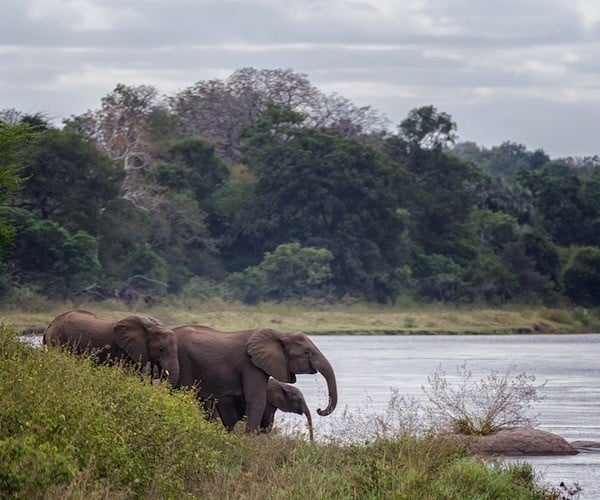 African Parks management is now focusing on building the necessary capacity to secure Nkhotakhota as a viable wildlife sanctuary. Over 500 elephants were moved during 2016 & 2017 from Liwonde National Park and Majete Wildlife Reserve. The reserve had once been home to over 1500 elephants but recently as few as 100 had remained. This incredible process of translocation, the largest number of elephants ever moved, involved the use of helicopters to dart elephants, which were then lifted by crane onto trucks ready for a 300km road journey to a newly created 16,000 hectare sanctuary within Nkhotakota. With Royal assistance from HRH Prince Harry, African Parks moved the elephants to a safe and secure habitat in which they can thrive. At the same time, many other species were also translocated, totalling well over 1000 individual animals.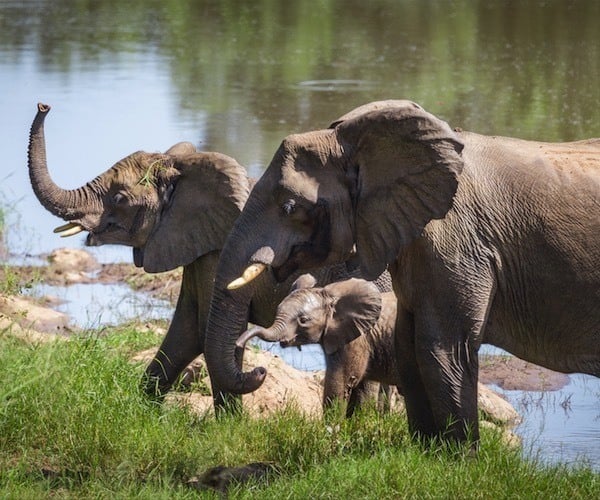 Where to stay in Nkhotakota
Multi-award-winning Tongole Lodge lies deep in the reserve on the banks of the Bua River and consists of 5 stunning riverside suites, complete with sunken baths and private wooden decks from which to watch the elephants in the river. Further down the river, Bua River Lodge has recently bought by new owners, bringing new and exciting developments. Its site is remarkable, with some of its tents fixed on islands in the river!
Nyika & Vwaza
In the north of Malawi, the Nyika National Park is the largest area of high montane grassland and evergreen forest left in Africa. It is a stunningly beautiful plateau of rolling hills filled with abundant wildlife and carpeted with seasonal wildflowers. It is known for its large herds of roan and eland antelope and its high concentration of leopards. It is a truly unique and remarkable Park. Nearby Vwaza Marsh Wildlife Reserve is a low lying plains area with a number of elephant herds and plenty of hippo drawn to Lake Kazuni just inside the gate.  With its western boundary lying on the border with Zambia, wildlife can move freely between the reserve and the game-rich Luangwa valley.
Although not managed by African Parks, these two protected areas in north Malawi are part of the Peace Parks initiative of Transfrontier Conservation Areas. Peace Parks is dedicated to re-connecting Africa's wild spaces to preserve large eco-systems across country borders, protecting the natural and cultural heritage. Nyika and Vwaza are part of the Nyika-North Luangwa TFCA and one of the most exciting recent projects was the translocation of 50 elephants to Nyika. Nyika and Vwaza are also supported by the UK-based Nyika-Vwaza Trust, established to promote the conservation, protection and improvement of the physical and natural environment of these two areas. Their focus is on the education of tyeh public in nature conservation and they currently fund an environmental education programme in northern Malawi operated by the Lilongwe Wildlife Trust.  With LWT's own research institute recently established in Vwaza, this is another area that has become a hotbed of successful conservation initiatives.
Where to stay in Nyika
Chleinda Lodge, run by Central African Wilderness Safaris, is a truly unique lodge, made up of 8 luxurious wood chalets, each with its own fireplace, lit for guests to wake up to on chilly mornings. With panoramic views of the rolling grasslands of the plateau and a backdrop of towering pine trees, this is a stunning place to stay. Nearby Chelinda Camp offers a cheaper alternative and camping is also possible. Otherwise, the Park has no other accommodation so remains a very exclusive destination.
Lilongwe Wildlife Trust
The Lilongwe Wildlife Trust is a pioneering wildlife and environmental conservation organisation that has been working in Malawi for 10 years. In 2017 they invested over $2 million into conservation in Malawi, focussing on projects for which they can deliver the greatest impact. The Lilonwge Wildlife Centre in Malawi's capital city is the trust's base, from which they carry out their valuable and essential work in four areas. Wildlife Rescue & Welfare focusses on the work of the Centre, now seen as one of Africa's best sanctuaries and now home to around 200 rescued animals and its Wildlife Emergency Response Unit which responds to incidents of wildlife in distress from around the whole country. For Education & Advocacy, the Trust works on projects with numerous groups of people, from local schools and communities to law enforcers and decision makers. Always aiming to inspire and empower Malawians to safeguard their natural heritage. In its fight for Conservation Justice, LWT co-authored Malawi' Illegal Wildlife Trade Review and made recommendations to strengthen the criminal justice system and wildlife law enforcement which have formed the basis of new legislation in the country now helping to fight wildlife crime.  LWT is also engaged in Biodiversity Research and has recently set up Malawi's first Wildlife Research Instituute in Vwaza Marsh. They work to deliver applied conservation research and capacity building initiatives that inform effective management and re-introduction of wildlife.
With a thriving volunteer programme that allows visitors to get involved in their work, the Lilongwe Wildlife Trust has become a leading conservation organisation that is having a clear and positive impact across the region.
As well as organisations such as African Parks and Lilongwe Wildlife Trust being seen across Africa as leaders in the field of conservation, key figures in Malawi that have worked on some of the most impactful conservation projects are also now being recognised internationally. Malawi's Director of National Parks & Wildlife received the prestigious Tusk Award for Conservation in Africa last year and this year another Malawian, the country Director of the charity Ripple Africa (based on the northern shores of Lake Malawi), is a finalist.
These pioneering projects, partnerships, organisations and people show how well Malawi has taken conservation to its (warm) heart and become a leader in Africa. All these developments have the excellent added advantage of helping improve Malawi's wildlife safaris, so securing its emergence as one of Africa's most complete destinations.
Kelly White is Director of the Malawi Travel Marketing Consortium. Malawi Travel Marketing Consortium aims to provide you with the best information to make Malawi your tourism destination.
If you would like to be a guest blogger on A Luxury Travel Blog in order to raise your profile, please contact us.