Here in Cuba our man about town David Espinosa gives you his pick of the most anticipated and exclusive events in the coming months and, yes…it's busy! And its not even the festive season yet… take a look…
The BBC has made it to the island
The BBC and a group of talented Cubans have put together a film to remember. We can't wait to see the first wide screen film produced in Cuba. It will be released in January worldwide but enjoy a sneak preview here.
Expo at Centro Hispano Americano
Last week was the opening of one of the most awaited events in Havana, curating the work of some of the most iconic contemporary Cuban artists: Alejandro Campins, Juan Miguel Pozo, and Michel Perez known as Pollo.
The show was put together with the expert eye of one of the greater talented Cuban curators, Juan de La Nuez also art critic and essayist. This spectacular show runs until 24th November. The so called three musketeers of the contemporary arts will take your breath away.
Personal exhibit, Michel Pérez 'Pollo', at the prestigious Museum of Fine Arts in Havana
Michel Perez 'Pollo' with whom I had the pleasure of chatting at his studio over a delicious cup of Cuban espresso, will open an exhibit of his work at the Museum of Fine Arts in Havana, on 29th November.
More Havana art
From 25th November until 14th December a group of surprise artists will exhibit at Galleria Continua. Mirroring ART Basel Miami, Havana will come alive with invited as well as home grown artists with this new initiative by Galeria Continua.
Havana International Book Fair
Cuba has one of the highest literacy rates in the world and has a strong commitment to and passion for books. The Havana Book Fair attracts writers from all over Latin America, takes place every February for the full month in el Morro. If you find yourself in the country, it's a must see.
Latin American Film Festival
Running from 6th to 16th December, this literary festival will also host photography exhibitions, film posters competitions, plus the usual film opening and seminars.
Havana's anniversary foundation
On 16th November Havana celebrates another birthday since its foundation by Spanish colonialists in 1519. Every year the Habaneros gather around the famous Ceiba (baobab) on the Templete monument, in order to perform a ritual that has been around since the foundation of the very city the ceremony will be hosted by our historian Eusebio Leal.
HAPE collective party
Held on 17th November, one of the most anticipated events on the island by these music and dance promoters. El Rumbazo, four days of rumba and other traditional Cuban rhythms, organized by Ned Sublette, based in New York City music expert and producer. In December the HAPE collective will present another  collaboration with the Latin American Film Festival.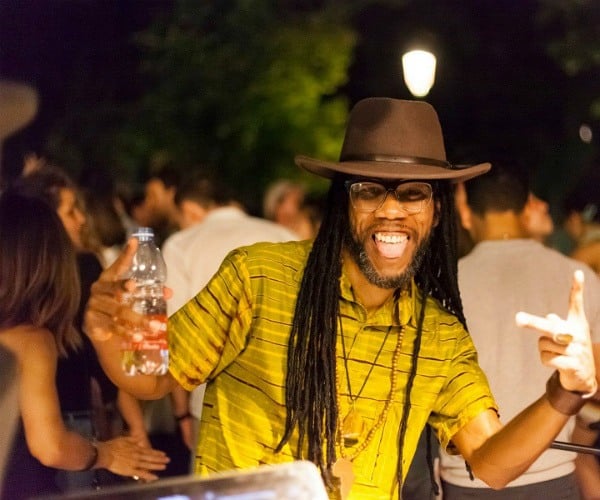 Cimafunk
The band that has been creating a stir all across the island. Cimafunk has become the group that everyone wants to watch and dance to. Afro funk with an amazing group of talented musicians and of course the front man himself. James Brown meets Little Richard.
Johnny Considine is CEO of Cuba Private Travel. Cuba Private Travel is a private travel company that creates extraordinary bespoke experiences on the Caribbean island of Cuba.
If you would like to be a guest blogger on A Luxury Travel Blog in order to raise your profile, please contact us.