Inspiring Villas have over 200 luxurious villas in Koh Samui and Phuket, two of Thailand's most beautiful and serene locations. They provide the perfect base to experience Thailand's vibrant colours: turquoise lagoons, orange-robed Buddhist monks and vivid pink sunrises. Ideal locations for discovering the very best of all that Thailand has to offer, the fabulous beaches, the delicious cuisine, the rich cultural heritage and a stunning natural landscape.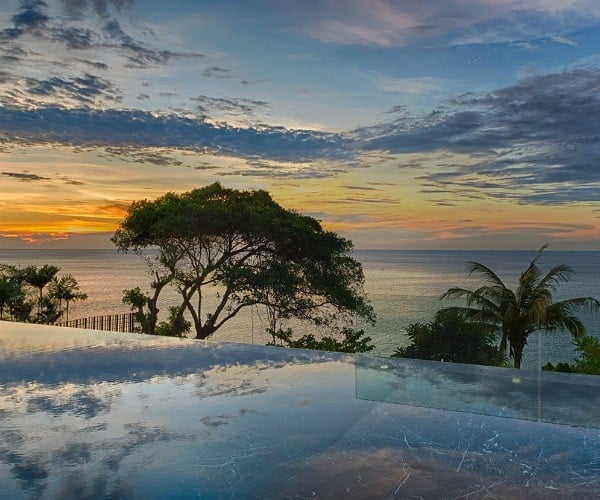 Inspiring Villas have a concierge service to help you make the difficult decisions. Should you choose the pocket of tropical paradise that is the small serene island of Koh Samui? Or would you prefer the rain-forested and spectacularly mountainous island of Phuket, relaxing in the Andaman Sea?
Visit Inspiring Villa's website for an astounding range of choice: some are small and intimate, ideal for a couple's romantic holiday. Then there is a host of expansive villas ready to host a large party.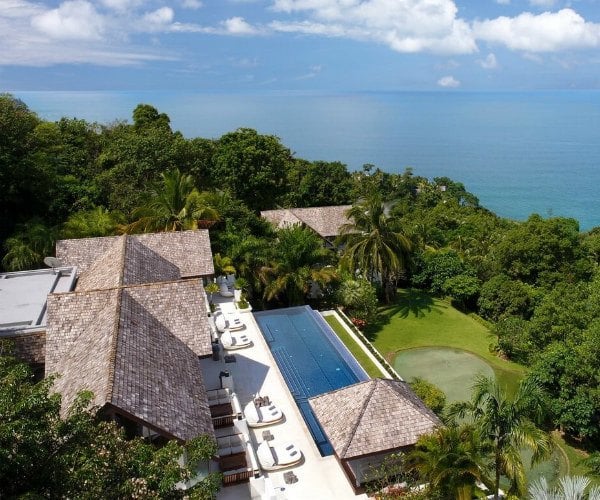 Whatever your needs, whatever the size of your party, Inspiring Villas have a property or cluster of properties to match your needs. They are experienced at providing villas for family celebrations, wedding parties, corporate gatherings, wellness retreats or just the holiday of a lifetime.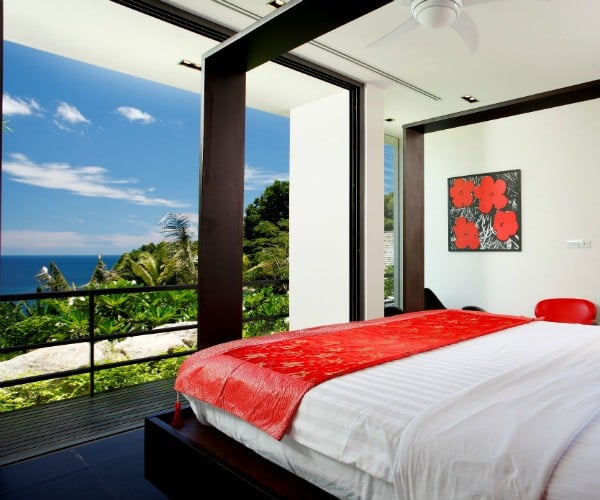 It is an extensive portfolio of properties which pays tribute to the many architects who have created these tempting white-walled, glass pavilions. Architects whose contemporary designs have been built between the bowing trees and along some of the planet's most beautiful shorelines. Interior designers have made the most of the space and freedom they have been given. This is a world of expansive bedrooms, brilliantly lit spacious bathrooms. A luxurious home where you can enjoy king size beds, walk-in closets, rainwater showers and uber-efficient air-conditioning.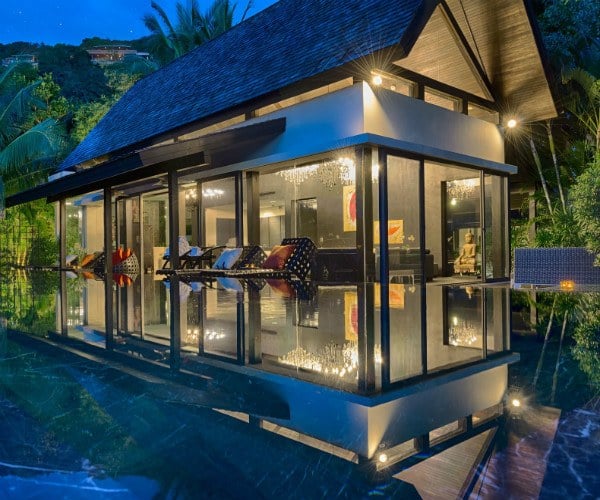 Look out for villas that provide tranquil secluded areas for yoga or massages. At some villas there are options to book massages or spa treatments without leaving the comfort of your own villa.
Most villas include a plethora of services that remove even the merest hint of stress from your holiday enabling you to relax and enjoy Thailand. Airport collection is included or you can ask for a hire car to be ready at the airport.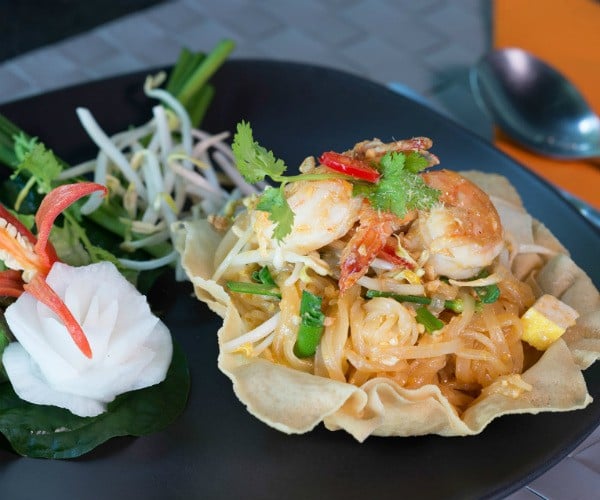 Nearly all the villas come with their very own private chef. You can plan your evening with the chef, deciding on the canapés and chilled wine to be served as you look beyond the infinity pool to another breath-taking sunset. The chef will talk you through the fish that's freshly arrived at market, recommend local spices and marinades, before producing a delicious evening meal. Many of the larger villas have sound systems for the evening's entertainment. Most villas also include regular maid service and twice weekly changes of linen.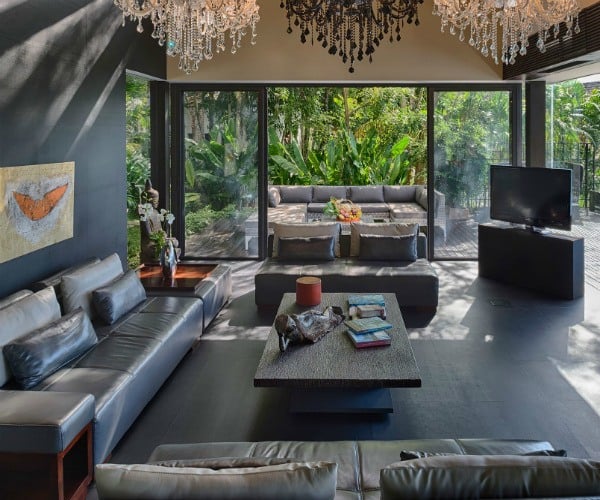 Inevitably almost all of the villas are fully booked for the next few months. However, there are just a handful with vacancies for this Christmas and New Year. Contact the concierge for availability.
Disclosure: This post is sponsored by Inspiring Villas.