By
Kerrie Potts
on Nov 21, 2018 in
Croatia
,
Cruises & Boat Travel
,
Eastern Europe
,
Europe
,
Food and Drink
,
Honeymoons
,
Leisure Travel
,
Regions
,
Speciality Travel
,
Travel Miscellany
Croatia is a beautiful holiday destination for families and couples alike. For couples, Croatia can offer some fantastic activities for lovers that will set the mood and see Cupid aiming his bow and arrow straight towards the pair of you.  Whether you have chosen Croatia as your honeymoon destination or just heading over to have a romantic break and spend some quality time alone, here are three of the most romantic things to do while you are there.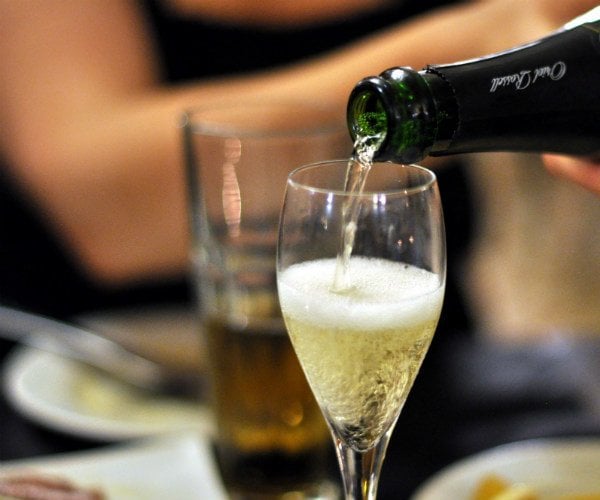 A table for two
An excellent meal is always a lovely way to spend the evening, especially if you would usually be cooking for the kids or rushing home from work.  Taking time out for a totally languorous meal is not something we often do, but in Croatia, you will find some really romantic restaurants for star-crossed lovers.  One such destination would be the Hotel Boskinac which is set on the stunning island of Pag.  Here you will find not only delicious food but wine from the vineyard on site. You can dine at a table overlooking the crystal clear waters and take in the breathtaking rugged cliff scenery that plays home to this exceptional venue. The hotel also has a stunning pool so makes a great place to spend some quality time together.
Charter a boat
What could be more romantic than setting sail and exploring the coves and inlets that make up this fascinating coastline?  You don't even have to have any sailing experience as you can hire a skippered yacht and pretend for a moment that you are somebody rich and famous.  Take a picnic and a bottle and laze as you are chauffeured over the water.  The skippers have a wealth of local knowledge and will be delighted to tell you all about the stunning places you visit. Drop anchor and have a swim in the bluest of blue waters or simply work on the tan while you lay on the deck and escape the world.  Don't forget the sun cream and an excuse for a cheeky back massage.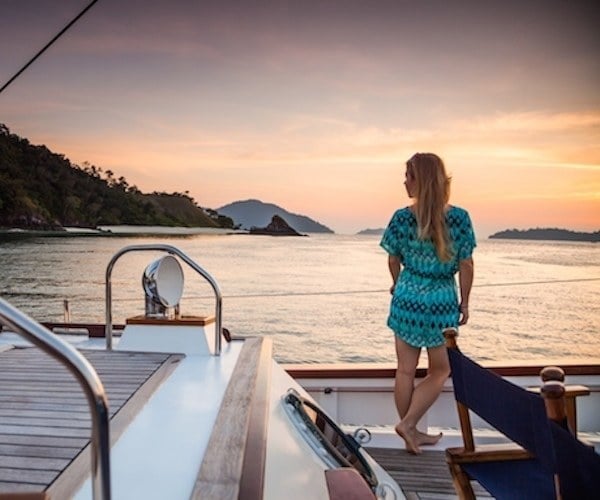 Explore Dubrovnik
If staying in one place doesn't appeal to you, then a day exploring Dubrovnik means you can eat, drink, walk and drive as you explore this fantastic old town.  Steeped in history the architecture and scenery here are so impressive that it is in constant demand with filmmakers.  If you are a Game of Thrones fan, you may recognise some of the sites.  There are Baroque mansions, piazzas and some of the best architecture you will see anywhere.  The cobbled streets are UNESCO listed, and the whole area is truly magical.  Stroll hand in hand through the streets, eat your linguine Lady and the Tramp style and generally fall in love with each other and the wonderful area.  Have a latte at a local cafe or a drink in a local bar and do not forget to pack your camera as these sights are genuinely magical and deserve to be captured forever.
Wine tasting
Wine is an important part of Croatian life and the area has become famous for following the Romans in exploring the delights of both white and red wine production given the wonderful fertile soils across the coast. What better way to while away a late afternoon leading into a romantic coastal meal than to sample the wonderful Croatian wines on offer. Most tourist areas offer an abundance of options.
Visit the ancient coastal town of Split
A visit to Split, the largest coastal town in Croatia, is literally like going back in time. Explore over 1700 years of history and enjoy the finest dining from a plethora of wonderful restaurants on the seafront. If romance is what you are looking for, this beautiful town has it all and is highly recommended.
Kerrie Potts is CEO at Exclusive Private Villas Limited. Exclusive Private Villas offers exquisite, handpicked luxury villas around the world.
If you would like to be a guest blogger on A Luxury Travel Blog in order to raise your profile, please contact us.