Paradise awaits you and your spouse within the protected area of Yasuni National Park in northeastern Ecuador. The local Kichwa Añangu indigenous community will delight you with a panorama of breathtaking scenery along the majestic Napo River and surrounding forest. Your honeymoon planning begins and ends here! Discover this ultimate postnuptial getaway destination and surround yourself with unparalleled beauty in a UNESCO Biosphere Reserve.
Spending time within the embrace of nature can help you grow and change for the better. Make your ideal of transformative travel a reality here! When you are ready to begin strolling hand-in-hand around your pristine surroundings, there are many curated exploration opportunities to discover thanks to this national treasure. If you prefer a more relaxed schedule with ample time for external as well as internal exploration, guides will be sure to help you focus on the impactful and inspiring learning opportunities available. For example, the ancestral rituals and ceremonies may yield valuable knowledge to nurture your new marriage and help it grow into a lifetime of joy.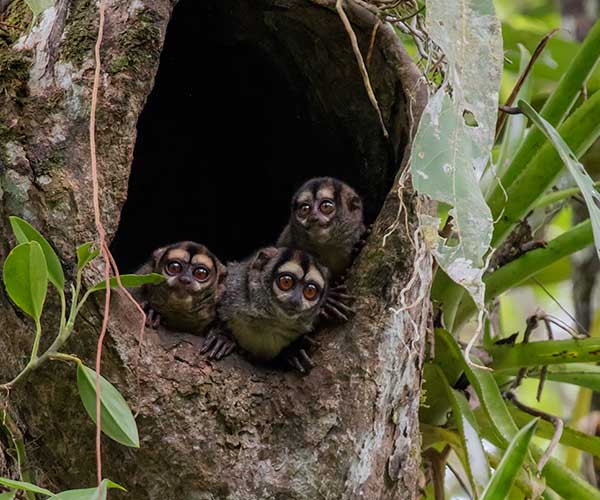 Newlyweds are never merely looking to sightsee, they want experiences that will be etched in their hearts and memories forever. This desire is embodied by two observation towers made of sturdy stainless steel rising 15 meters and 36 meters above the forest floor, jutting up into the pure air being created by millions of trees. Meet beautiful creatures at every level of the canopy and spot pairs of love birds every colour of the rainbow as they fly here and there. In this life, you can do anything and go anywhere so long as you are together!
Or perhaps you are more moved by celestial bodies whose ancient light reaches Earth to shine anew every night. In our corner of the Universe, the night sky showcases the awesome Milky Way Galaxy. It is easy to forget the wondrous fact that we are constantly hurtling forward through space and time. The stars will help put everything into perspective for you. Sleep deeply with the satisfaction of knowing your love is eternal despite the relativity of time.
Transformation will be going on all around you. Likeminded individuals who share your sense of wonder will enrich your experience in group settings. Aboard our ancestral Catamaran, enjoy a fire feature and snacking al fresco while you witness the unique peace that exists when all 4 elements of water, earth, air, and fire are in harmony. A mixture of Ecuadorian and other sophisticated international fare are always available, with the unique opportunity to enjoy some of the delicious indigenous Kichwa traditional meals comprised of locally grown and sustainably sourced ingredients. Intimate candlelit dinners can also be arranged for you and your sweetheart as a a highlight experience.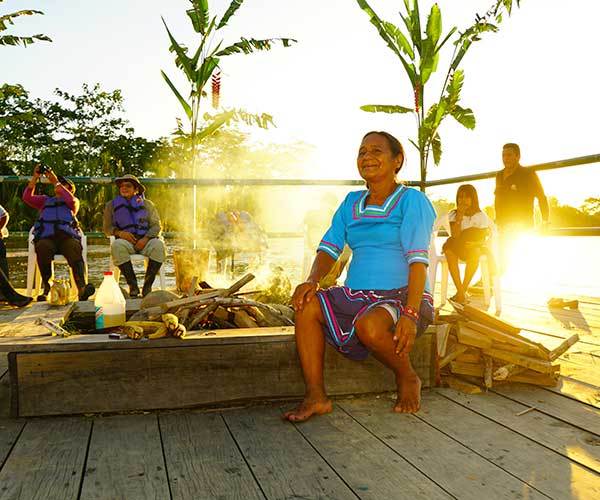 A honeymoon here within the Yasuni National Park will be the opportunity you are looking for to help deepen your bond even further! Let this be the catalyst you need to embark on your fulfilling life together. Paradise for two awaits you! Begin your lifelong union by experiencing an irresistible awakening together in the Amazon.
Diego Escobar is Marketing Director at Napo Wildlife Center. Napo Wildlife Center is an eco-lodge offering unforgettable experiences in the Amazon rainforest of Ecuador, inside Yasuni Biosphere Reserve, which is managed by the Añangu kichwa aboriginal community.
If you would like to be a guest blogger on A Luxury Travel Blog in order to raise your profile, please contact us.