The growth in the cruising industry in the past 10 years has been phenomenal. Over 27 million passengers have cruised in 2018, and this is forecast to increase again in 2019 and beyond. As we approach the busiest time for booking holidays, lets explore some of the reasons why this is and why you should consider choosing a cruise for your next holiday.
Value for money
Cruises offer Great Value, with many more inclusions than a standard land based holiday. Cruise fares usually include all food (often for 24 hours a day) and comfortable, even luxurious, accommodations. Entertainment, including Broadway shows and musicals. And exceptional service (an element most cruisers will tell you is the most important aspect for them).
Most of the top luxury cruise lines even include drinks (some even shore excursions) in their fares. It is always wise to consider pricing when choosing a suitable cruise. A lower up front cost doesn't always mean better value.
I give same advice to all my clients. It is not the cost to board the ship, but how much it costs to leave that is important. Lower up-front costs often mean higher on board costs with lots of extras to be paid for. So a more expensive initial outlay is sometimes actually cheaper than having to pay for extras on board.
See the world
You can visit more than one, and often many destinations on each trip.  It is possible to wake up in a new city or country each morning. The best part about this –  you only have to unpack once – and after a hard day of exploring, it is great to arrive back to the comfort of your ship.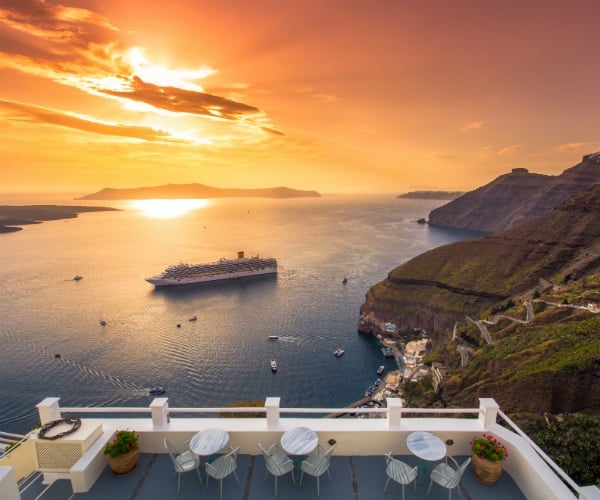 It makes for a completely stress free way of seeing the world. Cruises can also access some of the less travelled parts of the globe. Even areas which would generally be deemed as inaccessible to most, are now becoming much more accessible via cruising. Alaska, the Galapagos, South Pacific and Antarctica are just a few examples.
You can choose to take a shore excursion in your ports of call, allowing you to experience the local culture, food and places of interest. In most ports, there will be a choice of several different excursions. Many offer different themes or levels of activity, however you don't have to opt for an organised excursion, you are free to do as you please. Some people use port days to make the most of the facilities on board the ship, as it is usually quieter on board.
On Caribbean Cruises, many cruise lines have their own private island. You can visit here for the day and take part in some of the land and sea based activities they have on offer, or just spend the day soaking up some rays.
Something for everyone
There is a cruise out there to suit everyone. Some are better for couples, some for families. Many have fantastic kids clubs and facilities on board. This allowing the kids to be kept occupied by trained professionals, while the parents can relax, knowing their little ones are being well looked after.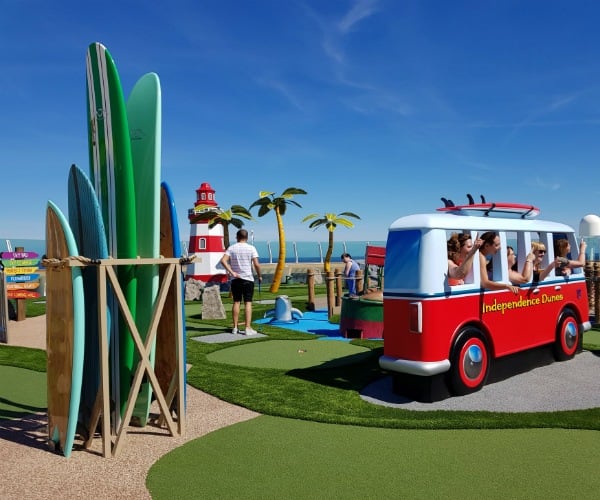 Many cruises are ideal for multi-generational families, and groups of friends. There is so much on offer for everyone that even those friends or family members with very different interests and tastes have the time and space to enjoy their own favourite activities.
Cruises are also a great choice for LGBT and single travellers, with lots of opportunities to meet like minded people and make new friends.
Look out for themed cruises – anything from music, astronomy, marine research, to fasion themed cruises are available.
Facilities on board
Cruise lines can vary drastically, their ships are often different in size and the facilities they offer.  Most have a good selection of bars and restaurants, a gym and sports facilities, a spa and wellness centre, swimming pools, onboard activity programmes including cooking classes, art classes, bridge clubs, dancing lessons, even fencing lessons!! Three are giant cinema screens where you can watch movies under the stars on deck, casino's, some of the larger ships even have ice rinks, dodgems, rock climbing walls, water slides, surfing simulators, zip lines and bungies!!
Many ships have fabulous art collections, and offer guided art tours, on board Oceania's Marina, there is an incredible collection of fine art, inlcuding 13 original Picasso's. Many offer enrichment programms, where you can take in guest lectures from famous explorers, artists, actors and musicians.
What other type of holiday offers you the opportunity to see a west end or broadway style show (for free) and be entertained for up to 14 hours per day? Not many.
There really is something for everyone, and no matter how young or old you are, there will be an activity suitable for you. Of course, you have the choice to be as active, or inactive as you want. It is just as easy to find a quiet spot to enjoy reading a book, or try learning a new skill.
Dining choices
Food glorious food! When it comes to dining, there are usually more choices available than days you are cruising. Cruise fares almost always include unlimited food at a buffet restaurant, and the main dining room. There are usually optional dining venues available (some which carry a supplement). Again, it depends on the cruise line, and ship, exactly what is on offer, and included in your cruise fare. The higher end luxury cruises tend to be more inclusive with most dining venues offered free of charge. Some cruise lines even work with acclaimed and celebrity chefs.
Traditional dining times are still offered on many ships, usually with 2 sittings, at around 6pm and 8 or 8.30pm. In this case you have the same table and waiter every night, and choose the table size you would prefer. You may choose to dine with other guests and make new friends for life. Even better – most meals come with an incredible view!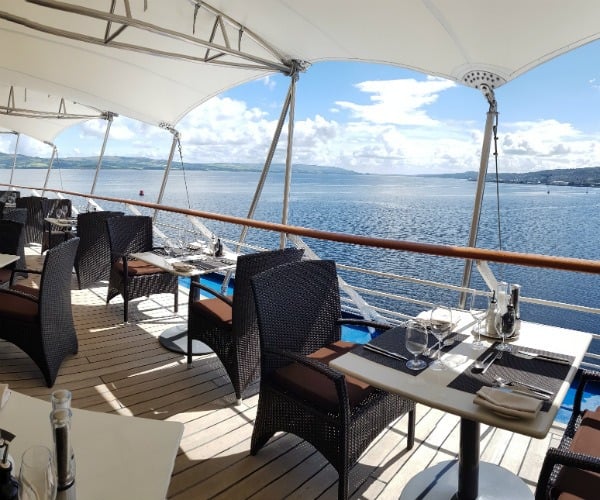 Nowadays more cruise lines are offering flexibility, allowing you to dine at a time to suit you each day. You can also order room service 24/7 and this is included in the cost, on most cruises.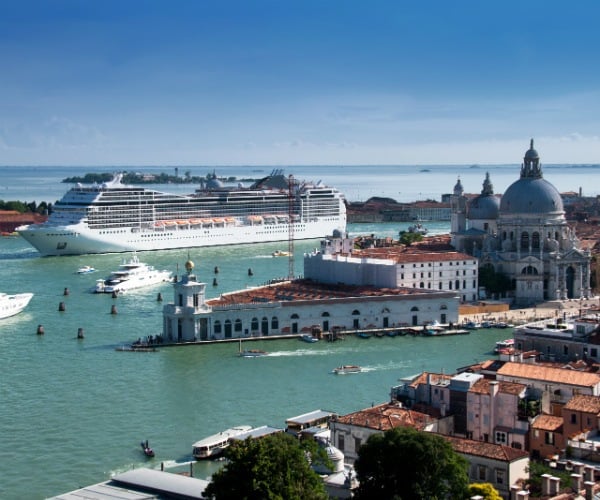 It really is all down to personal preference, and that for me is the most important thing to remember. This is your holiday, and you should be free to enjoy it however and with whoever you choose. Cruising allows you to do this like no other type of holiday, but it is important to choose wisely.
Cruising is also a great way to meet and make new friends, and experience different cultures. There are often 20+ nationalities on board (not even including the staff who also come from all over the world).
Whether a seasoned cruiser, or new to cruise, I would be delighted to help you choose the correct cruise to suit your needs. You might even end up hooked, like me!
Kim Robertson is Director at Your Way (Travel) Ltd. Your Way (Travel) Ltd. specialises in long haul, tailor-made, cruise and luxury travel to the USA, Caribbean, Indian Ocean and Far East.
If you would like to be a guest blogger on A Luxury Travel Blogin order to raise your profile, please contact us.